Senate blocks four new gun control measures following Orlando massacre
Two of the four measures won a majority of votes but did not reach the total of 60 to pass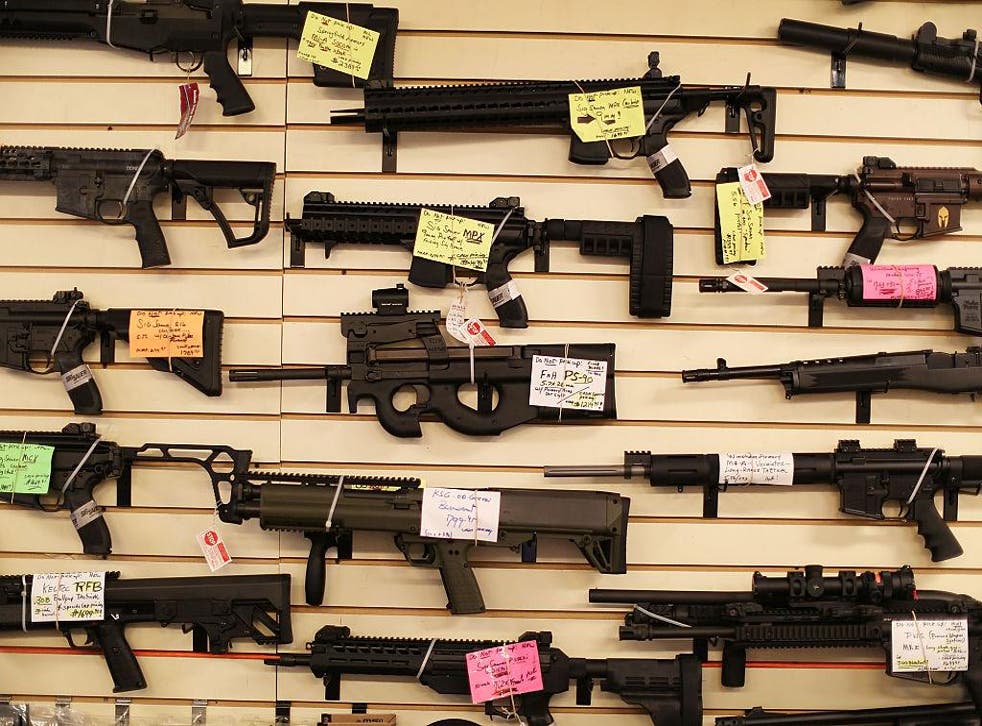 The US Senate has voted down four proposed gun-control measures introduced in the wake of the recent Orlando massacre, the deadliest mass shooting in US history.
Following the 12 June shooting, which left 49 dead and another 53 injured at an LGBT nightclub in Orlando, Democratic Senators staged a 15-hour filibuster to demand new gun-control legislation. Four such measures arrived on the Senate floor on Monday – two from Republicans and two from Democrats – but none amassed sufficient bipartisan support to succeed. With 54 Republicans and 46 Democrats or Independents in the Senate, any such proposals faced an uphill struggle to attract the 60 votes they needed to pass under congressional rules.
The filibuster was led by Senator Chris Murphy, who entered the Senate in January 2013, less than a month after 20 schoolchildren were killed at Sandy Hook elementary school in Newtown, Connecticut, his home state. He proposed an amendment to require background checks for all gun sales, including those at gun shows. His amendment was supported by just 44 Senators and opposed by 56.
California Democrat Dianne Feinstein, who tried and failed to introduce an assault weapons ban after Sandy Hook, wanted the attorney general to have the ability to deny gun sales to those on the terrorist "no-fly list", a proposal endorsed by the Department of Justice. It also failed, attracting 47 votes for and 53 against.
Senator John Cornyn, a Republican from Texas, wanted law enforcement to be alerted when anyone on the terrorism watch list tries to buy a firearm, and to be able to delay the purchase for up to 72 hours. It won a majority with 53 votes, but failed to reach the necessary 60. A proposal from Iowa Republican Senator Chuck Grassley would have seen funds increased for the federal background checks system, but would not have closed the so-called "gun show loophole". That too failed, also with a majority of 53 votes.
The votes were split almost entirely along party lines. Democrats criticised both Republican measures as ineffectual, while Republicans contended that the Democratic proposals were too stringent. Before the vote, Mr Grassley argued that Ms Feinstein's plan to ban those on terror watch lists from buying guns "violates the Second Amendment right to keep and bear arms".
Mr Murphy said he was "disappointed" by the results, "but far from surprised." In a statement issued after all four motions failed to pass, he blamed the result on Republicans beholden to the National Rifle Association (NRA). "We knew breaking the NRA's stranglehold on this Congress would be a long, uphill climb," he wrote. "This country is rising up to demand stronger, safer gun laws, and in the fact of unspeakable tragedy, our movement for change got stronger this week."
Register for free to continue reading
Registration is a free and easy way to support our truly independent journalism
By registering, you will also enjoy limited access to Premium articles, exclusive newsletters, commenting, and virtual events with our leading journalists
Already have an account? sign in
Register for free to continue reading
Registration is a free and easy way to support our truly independent journalism
By registering, you will also enjoy limited access to Premium articles, exclusive newsletters, commenting, and virtual events with our leading journalists
Already have an account? sign in