Senator questions why he should pay for birth control for 'unhappy liberal women'
'If they can afford all those piercings, tattoos, body paintings, signs, and plane tickets, then why do they want us to pay for their birth control?'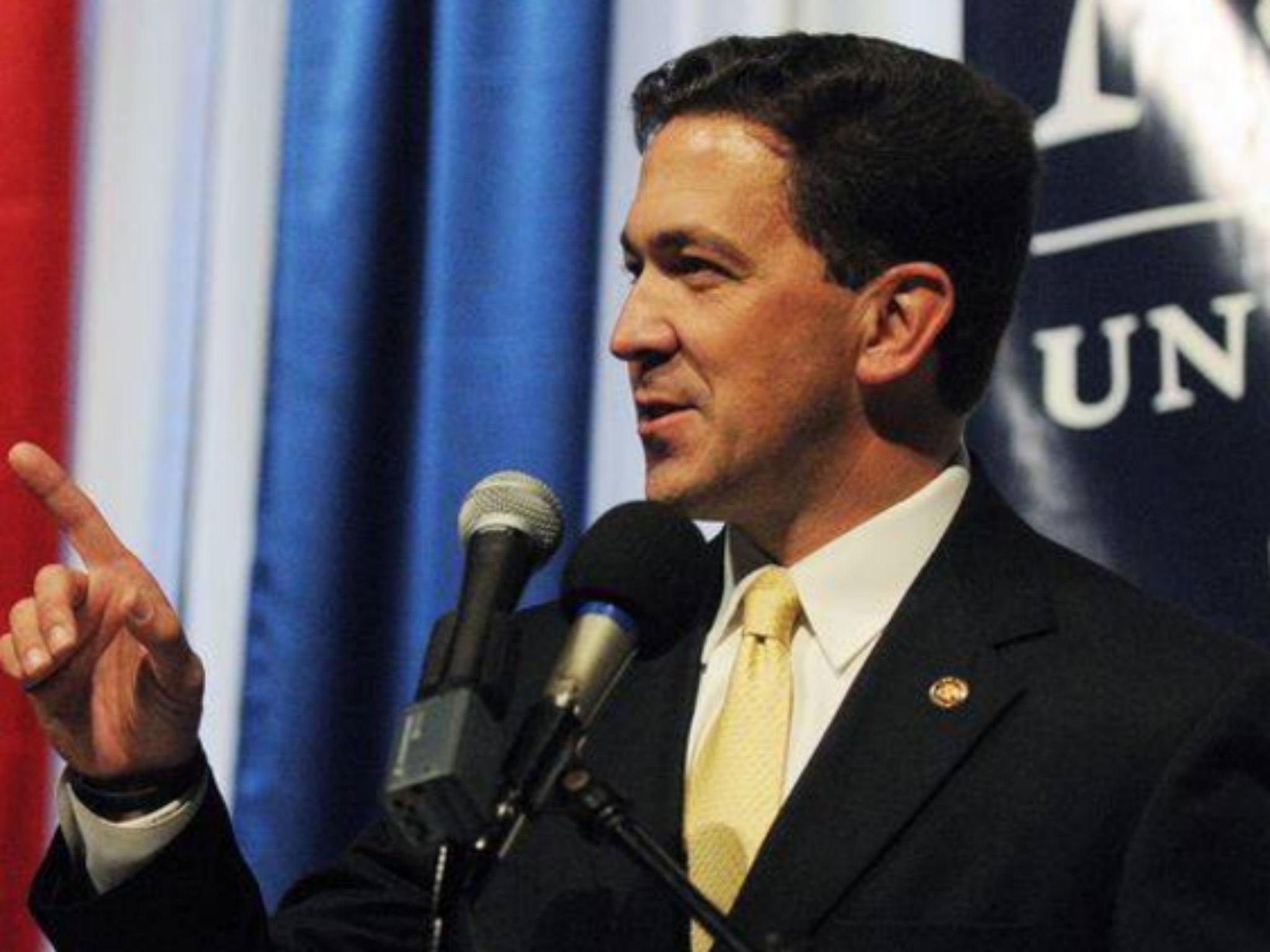 A state senator has questioned why taxpayers should pay for birth control for "unhappy liberal women" who could afford to march in support of women's rights in Washington DC.
Chris McDaniel, a Republican of Mississippi, wrote two scathing Facebook posts about the women's marches, which gathered more than three million people in the US alone, and how they strengthened his resolve to take away funding for women's reproductive rights.
"So a group of unhappy liberal women marched in Washington DC. We shouldn't be surprised; almost all liberal women are unhappy. Perhaps there's a correlation," he wrote.
He added: "But I do have a question: if they can afford all those piercings, tattoos, body paintings, signs, and plane tickets, then why do they want us to pay for their birth control?"
His comments came the day before President Trump signed an executive order to ban federal funding for international organisations that mention or advocate for abortions.
Mr Trump is also working to repeal Obamacare, which ensures that women have no co-pay access to birth control.
He has also said he would defund Planned Parenthood, a chain of family planning clinics which is already prohibited from using federal funds for abortion procedures, and provides crucial health care coverage for millions of people including smears and cancer screening.
His state of Mississippi has refused the expansion of Medicaid, a funding stream relied upon for people who have very little income.
The state has the sixth highest uninsured rate and one of the highest rates of teenage pregnancy in the US.
Mr McDaniel's first post had 19,000 reactions as of Monday evening, with many of the comments opposed to the Senator's views.
One user wrote: "Please tell me this is not the logic, writing, or thought process of an adult US senator. This seems like the rantings of a freshman in high school who has never been exposed to the people beyond his homogeneous community."
"No amount of liberal hell raising will change my opinion," he wrote in a second post on Monday.
"Indeed, as I awake this morning, I have never been more committed to the absolute defunding of Planned Parenthood and the immediate wholesale repeal of Obamacare," he added.
Mr McDaniel could not be reached immediately for comment.
The women's marches, which drew far more men and women in Washington DC last weekend than Mr Trump's Inauguration, also drew its critics.
Responses varied in their objections, including decrying the marches as "pointless" and a gathering of "white, self-entitled women".
The marches have been described as the largest, most peaceful demonstrations in American history.
Join our commenting forum
Join thought-provoking conversations, follow other Independent readers and see their replies