Serial: Convicted murderer Adnan Syed gets hope from mobile phone data document
Twist in murder saga made famous by podcast
Tim Walker
Wednesday 26 August 2015 22:46 Comments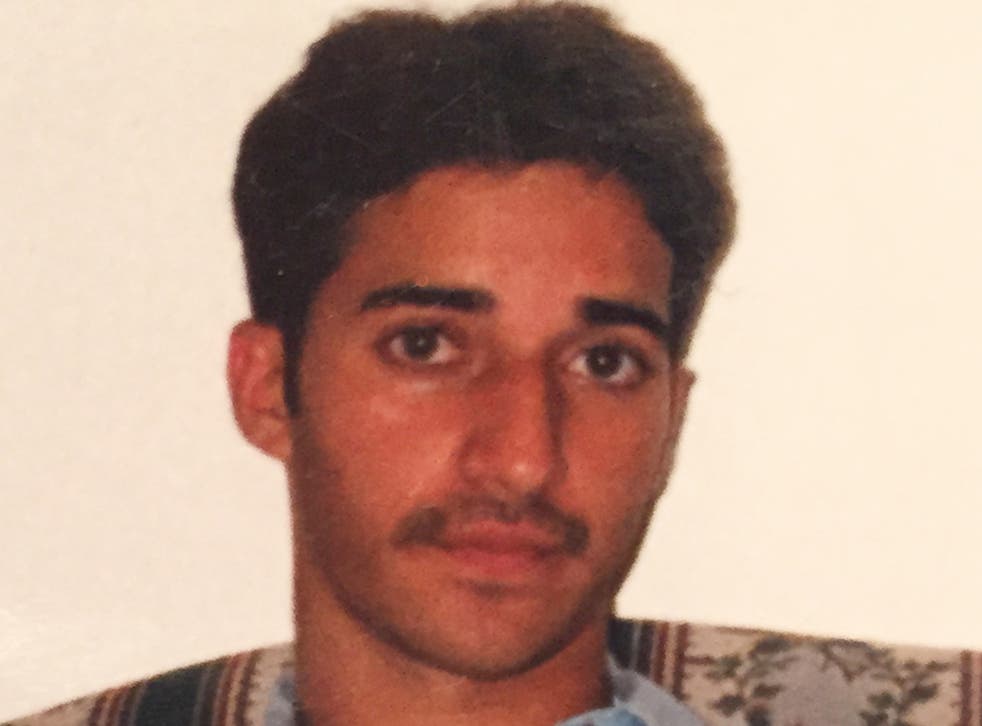 A lawyer for Adnan Syed, whose conviction for the murder of his former girlfriend was examined in the popular podcast Serial, says newly-discovered evidence could undermine a key evidence in the prosecution's case.
Syed, 35, is serving a life sentence for the murder of Hae Min Lee in 1999, when he was 17. Ms Lee went missing after leaving school in Baltimore, Maryland, on 13 January 1999. Her body was found in the city's Leakin Park a month later.
Jay Wilds, a classmate of Syed and Ms Lee and the main witness in the case, told police that he helped Syed to bury the body and led the authorities to her missing car. But Syed has always maintained his innocence, and now hopes to have the case re-opened.
This week, Justin Brown, Syed's defence lawyer, filed a court motion regarding an important document that he says casts doubt on mobile phone data that was central to his client's conviction.
At Syed's 2000 trial, prosecutors linked Mr Wilds's testimony to mobile phone records that appeared to place Syed in Leakin Park on the night that Ms Lee's body was buried there. But the jury never saw the cover sheet submitted with that call data by the mobile phone operator AT&T, which stated that incoming call data is unreliable in determining a caller's location.
"Outgoing calls only are reliable for location status. Any incoming calls will not be considered reliable information for location," the cover sheet reads.
Mr Brown says prosecutors presented incoming calls as evidence to pinpoint his client's location on the night in question. "The [mobile phone] tower evidence was misleading and should have never been admitted at trial," Mr Brown wrote in the motion. "Despite this unambiguous warning, the state presented at trial evidence of incoming calls to determine location and used this to convict Syed."
Mr Brown told the Baltimore Sun newspaper: "It is an extremely important piece of evidence, and we are bringing it to the court's attention as quickly as possible."
Asia McClain, another classmate, was interviewed for Serial but did not appear at Syed's original trial; she claims that she saw him in the school's library at the time the murder is alleged to have taken place.
Syed won the right to appeal in February and did so in May, though the Baltimore Circuit Court has yet to respond to that motion. Mr Brown hopes that Ms McClain will be permitted to testify at a new hearing, thus providing his client with an alibi.
Syed's defence team blames his original lawyer, Cristina Gutierrez – who died in 2004 – for failing to put Ms McClain on the stand and neglecting to highlight the AT&T cover letter in court. "She failed to cross-examine the state's expert about it; and she failed to present the evidence to the jury," Mr Brown wrote in his motion. "There is no imaginable way this could have been a strategic choice. It was human error."
Serial, a 12-part podcast presented by reporter Sarah Koenig and released in weekly instalments last year, became the fastest podcast ever to reach five million downloads from Apple iTunes. Its episodes were eventually downloaded more than 76 million times.
It is also the first podcast ever to win a prestigious Peabody Award for broadcasting. Two further series of Serial, focusing on two different stories, will be released this autumn and early 2016.
Register for free to continue reading
Registration is a free and easy way to support our truly independent journalism
By registering, you will also enjoy limited access to Premium articles, exclusive newsletters, commenting, and virtual events with our leading journalists
Already have an account? sign in
Join our new commenting forum
Join thought-provoking conversations, follow other Independent readers and see their replies