Montana woman with machete hides in ex-boyfriend's house then forces him to have sex, police say
Victim found her behind his bedroom door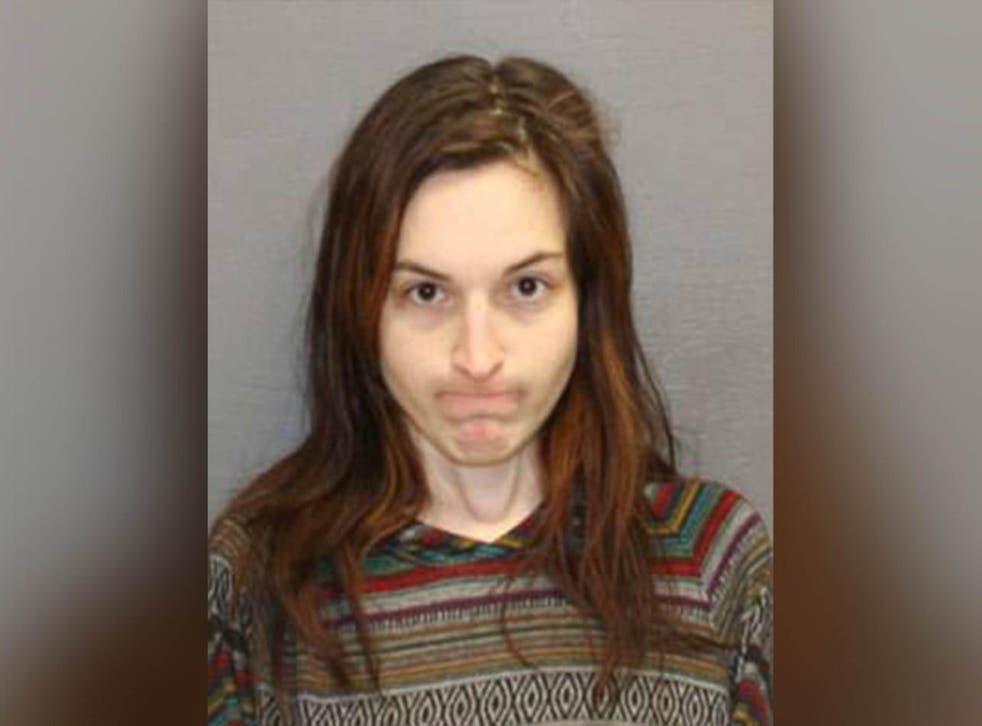 A US woman allegedly forced her ex-boyfriend to have sex by threatening him with a machete.
Samantha Mears is accused of aggravated burglary and assualt.
The victim claims his former partner confronted him with the weapon after appearing from behind his bedroom door. Mears then allegedly forced him onto the bed, making him strip.
The 19-year-old purportedly held the weapon throughout the attack in which she removed her underwear, crawled on top of him and engaged in sexual intercourse.
The man said he feared he could not leave the room without being hurt.
'They were going to rid the world of evil': Vigilante gang accused of kidnapping drug dealer and dismembering him with machete in plan to 'cleanse the world'

Show all 2
After the alleged assault, he tried to push Mears off him but she bit him on the arm, he told officers in Great Falls, Montana.
He claims he managed to take several photos of Mears with the machete in her hand as she sat naked on the bed and tried to have sex again.
Police chase down man wielding two-foot machete
The brunette allegedly tore a piece of trim from the bedroom off the wall, and deliberately urinated on the victim's bed.
The man eventually managed to ring the police by pretending to call a friend as he and Mears argued.
Washington Post
Register for free to continue reading
Registration is a free and easy way to support our truly independent journalism
By registering, you will also enjoy limited access to Premium articles, exclusive newsletters, commenting, and virtual events with our leading journalists
Already have an account? sign in
Register for free to continue reading
Registration is a free and easy way to support our truly independent journalism
By registering, you will also enjoy limited access to Premium articles, exclusive newsletters, commenting, and virtual events with our leading journalists
Already have an account? sign in
Join our new commenting forum
Join thought-provoking conversations, follow other Independent readers and see their replies