Shanna Hogan death: True crime author dies after freak accident in swimming pool
Shanna Hogan was known for her bestselling book on Jodi Arias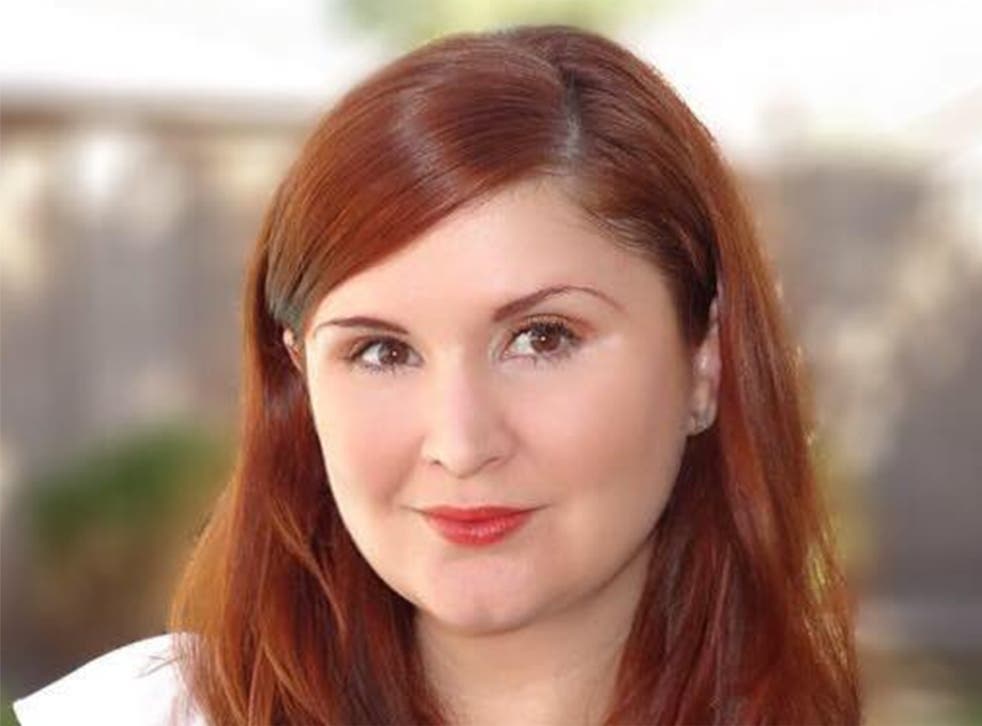 Leer en Español
A bestselling true crime author has died after a freak accident while playing with her toddler son.
Shanna Hogan, known for writing Dancing with Death and Picture Perfect: The Jodi Arias Story among others, died after hitting her head at her Phoenix, Arizona, swimming pool while playing with her child.
Hogan, 37, was discovered unconscious in the water by her husband Matt LaRussa on 27 August, and was transferred to hospital where she died on 1 September. The couple's child who was wearing a life vest was unharmed.
As well as being a New York Times bestseller Hogan was an adjunct professor at the Walter Cronkite School of Journalism and Mass Communication at Arizona State University.
"This is a person who cared for everyone else and did whatever she could to make their lives better, whether it was companionship, guidance in a personal matter, mentoring," friend Christia Gibbons told The Arizona Republic.
Her editor, Charles Spicer added: "Shanna Hogan was an intrepid journalist, a talented writer, a natural podcast star — and an enthusiastic and loving first time mother. Speaking as her editor, she was a dream to work with, the consummate professional who was also a kind and thoughtful person with a natural warmth and a delightful sense of fun."
A GoFundMe account has been set up in her honour. Her widower posted: "My love is up in heaven looking down on her two boys. We miss her so much. Thank you everyone who has helped."
Hogan's first book in 2011, Dancing With Death, was about Phoenix housewife Marjorie Orbin and the death of her husband Jay, an art dealer. She followed up two years later with Picture Perfect, which dealt with the 2008 Arizona murder of Travis Alexander by his ex-girlfriend Arias, who went on to receive a life sentence.
The true crime author also wrote The Stranger She Loved (2015) and Secrets of a Marine's Wife, published in February 2019.
Join our new commenting forum
Join thought-provoking conversations, follow other Independent readers and see their replies