Shark attack saves man's life after he discovers he has cancer
The father-of-two said the shark struck him "harder than I've ever been hit in my life"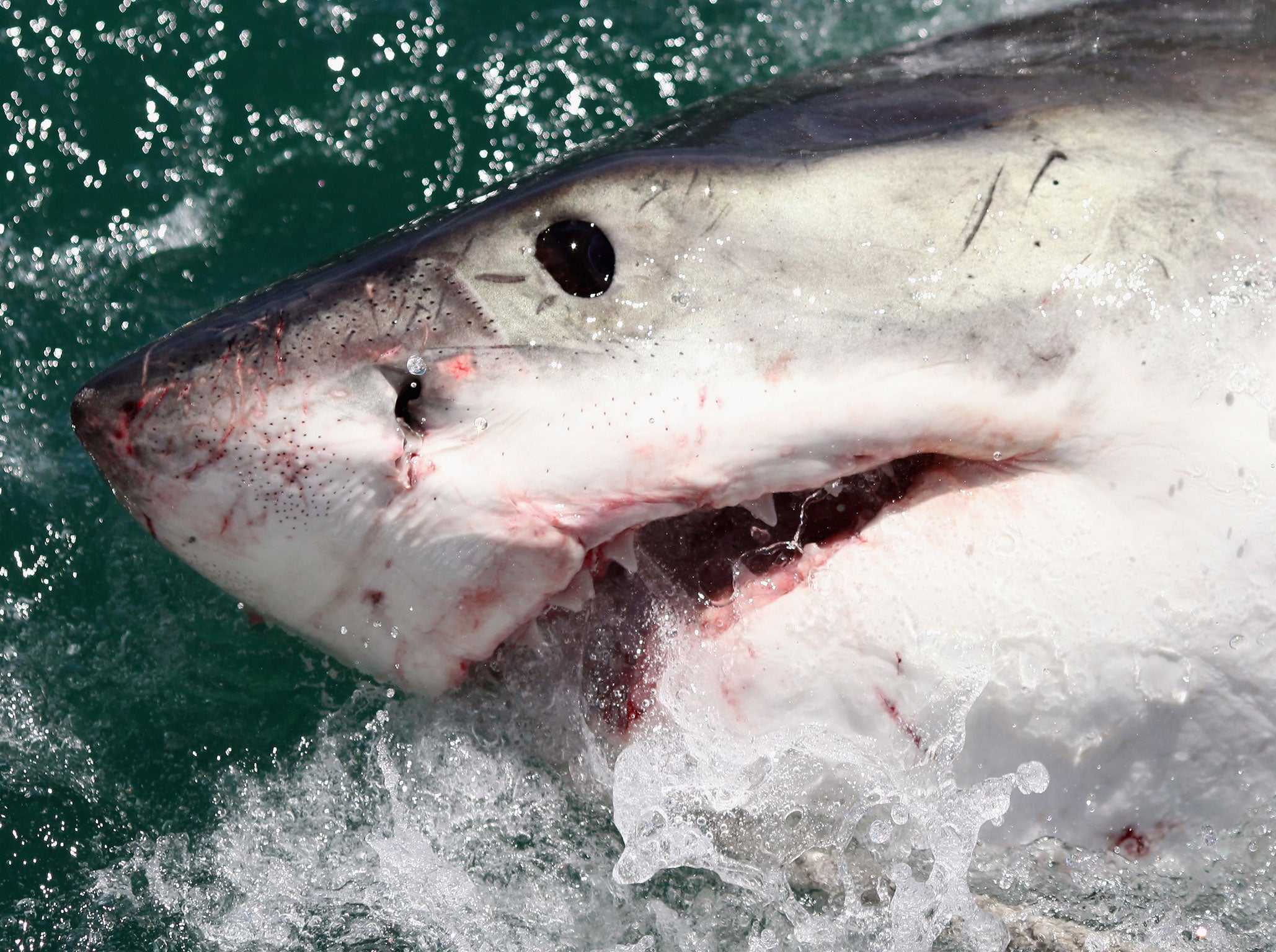 A man's potentially fatal encounter with a shark saved his life, after doctors treating him for his injuries discovered he had cancer.
Eugene Finney was on a family holiday with his two children, aged 6 and 10, and his girlfriend on Huntington Beach, California, when he went for a swim and felt something "slam into his back".
"[It hit] harder than I've ever been hit in my life," the 39-year-old told the Sentinel and Enterprise.
Startled and hurt, the art museum marketing co-ordinator managed to flee from the water, but did not know exactly what had happened to him.
The reality of the situation hit him as he washed blood from his back at the beach shower, and his girlfriend, Emeline McKeown, saw fins in the water and lifeguards ordering everyone to leave the water.
The creature left Mr Finney with a deep cut across his back and bruises.
Returning to work in his home town of Fitchburg, Massachusetts, he struggled with back and chest pain caused by the attack and visited hospital, Boston CBS Local reported.
The world's best shark diving locations
Show all 10
Doctors treating Mr Finney for his blunt force trauma wounds then confronted him with the news that they had discovered a stage one tumour on his right kidney, around the size of a walnut
Medics were then able to operate on Mr Finney and remove the growth in its early stages.
Hundreds of sharks gather
Mr Finney is now cancer-free, and will not require chemotherapy or radiation treatment.
Dr. Ingolf Tuerk at St Elizabeth's medical centre in Brighton, Massachusetts said the sharkattack "lead to a situation that saved his life."
"That's pretty fascinating when you think about it."
Join our commenting forum
Join thought-provoking conversations, follow other Independent readers and see their replies