Shark dies after tourists drag it out of the sea to take photos
Nearby Hard Rock Hotel says 'corrective measures' being taken against employees involved
Monday 04 July 2016 14:23 Comments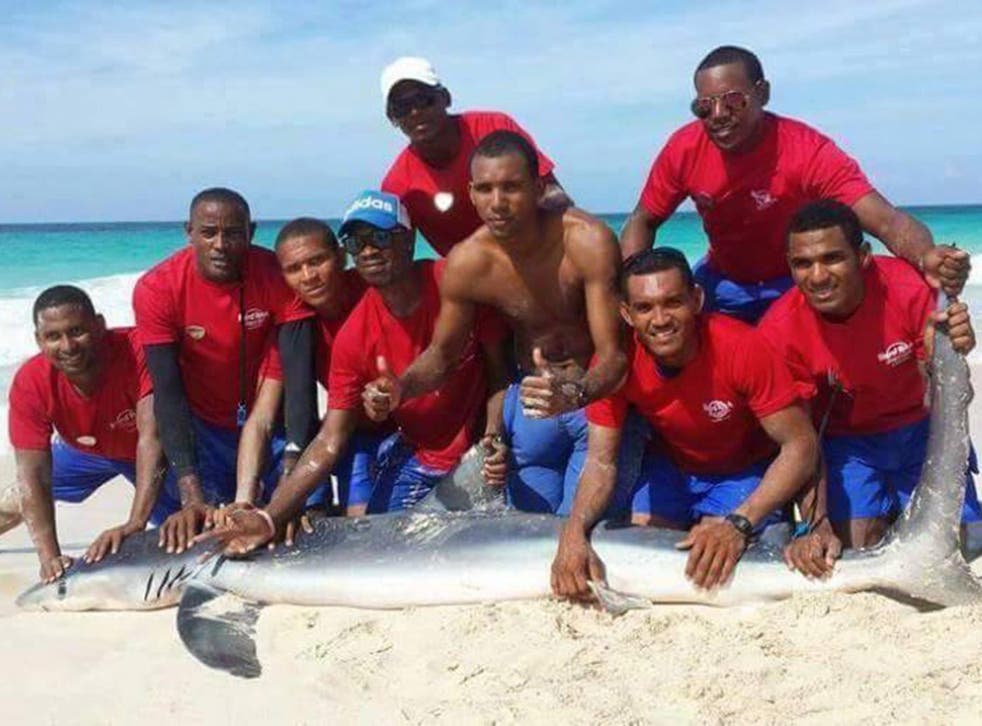 A shark has died after a group of tourists dragged it out of the water to take photographs with it.
In a video posted online recorded in the Dominican Republic, a group of men race into the water before pulling it onto the beach with ropes.
Some of the people were reportedly lifeguards from the nearby Hard Rock Hotel & Casino in Punta Cana.
The shark then appears to become tangled in the ropes of a life ring and thrashes violently.
10 Deadliest Animals In The World

Show all 10
Lifeguards then appear to put a life ring over the sharks's head and prod it with a plank of wood.
Pictures posted on social media show a number of Hard Rock Hotel staff smiling as they lean over the dying shark.
Others can be seen holding its tail and making thumbs up gestures while in another picture there are four children.
Hard Rock Hotel said it will take "appropriate action" against those involved.
It added: "That is absolutely against our standards of protecting animals as we protect our guests."
Earlier this year, a man was filmed pulling a struggling shark out of the water on a Florida beach and pinning it to the sand in order to be photographed.
In the full length video, captured by local WPTV journalist Ashleigh Walters at Palm Beach, an unidentified man is seen dragging the shark out of the water as people filmed the scene on their mobile phones.
Register for free to continue reading
Registration is a free and easy way to support our truly independent journalism
By registering, you will also enjoy limited access to Premium articles, exclusive newsletters, commenting, and virtual events with our leading journalists
Already have an account? sign in
Join our new commenting forum
Join thought-provoking conversations, follow other Independent readers and see their replies