Jonathan Price shooting: Texas Police Officer Shaun Lucas charged with murder
The attorney representing Mr Price's family demands to see surveillance footage of the shooting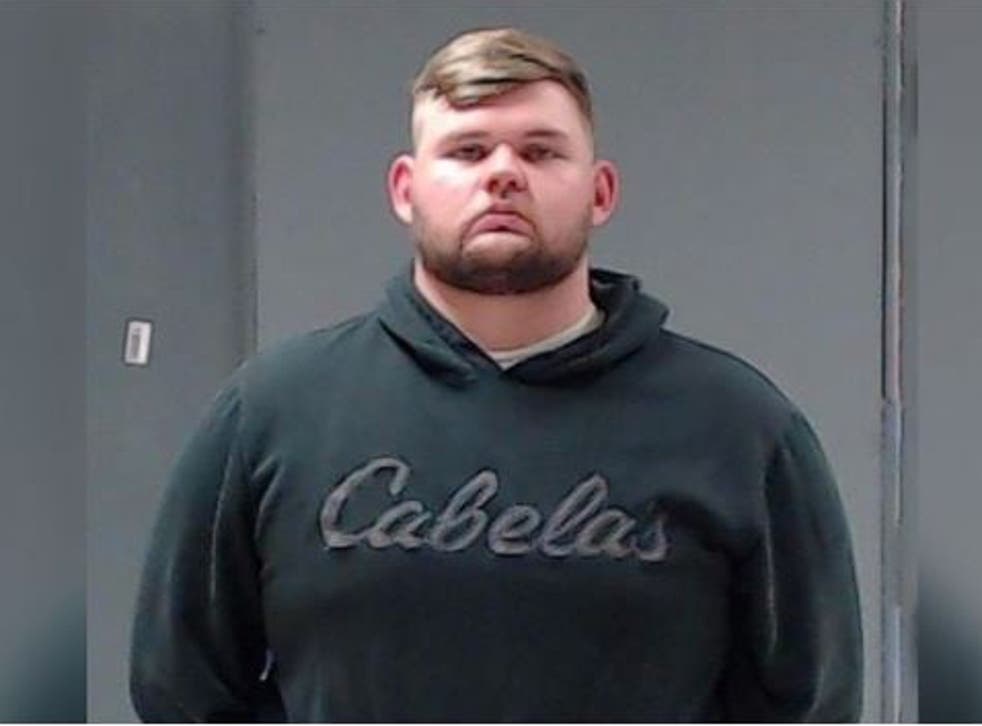 A police officer in Texas who shot and killed a black man has been arrested and charged with murder.  
On Saturday, Wolfe City police officer Shaun Lucas shot and killed Jonathan Price, who was attempting to break up a fight at a gas station.
Mr Lucas' bond was set at $1m.
According to Lee Merritt, the attorney for Mr Lucas' family, Mr Lucas allegedly shot Mr Price first with a stun gun and, after Mr Price was convulsing from the electricity, shot him to death.
"When police arrived, I'm told, he raised his hands and attempted to explain what was going on," Mr Merritt said Sunday in an Instagram post. "Police fired tasers at him and when his body convulsed from the electrical current, they 'perceived a threat' and shot him to death."
The Texas Department of Public Safety described its version of events on Monday.
A spokesman explained that Mr Lucas "attempted to detain Price, who resisted in a non-threatening posture and began walking away," and Mr Lucas responded by shooting Mr Price with the taser. Then, when Mr Price convulsed on the ground due to the electrical shock, Mr Lucas allegedly shot him with his pistol.
The Texas Rangers investigated the incident and determined Mr Lucas' actions were not justified.  
"The preliminary investigation indicates that the actions of Officer Lucas were not objectionably reasonable," the Texas Rangers said in a statement.
Mr Lucas has been placed on administrative leave pending the Texas Rangers' investigation.
Mr Merrit said he spoke with Steven McCraw, the director of the Texas Department of Public Safety, who said he had watched a video of the shooting incident and "was not happy with what he saw."
Surveillance video at the gas station captured the incident. Authorities are working with the owners of the gas station to obtain the video.  
Mr Merrit has demanded a copy of the video.
The attorney vowed to continue fighting to see Mr Price's killer punished.
"This is step one," he wrote on his Instagram page. "Let's see it through to justice."
Register for free to continue reading
Registration is a free and easy way to support our truly independent journalism
By registering, you will also enjoy limited access to Premium articles, exclusive newsletters, commenting, and virtual events with our leading journalists
Already have an account? sign in
Register for free to continue reading
Registration is a free and easy way to support our truly independent journalism
By registering, you will also enjoy limited access to Premium articles, exclusive newsletters, commenting, and virtual events with our leading journalists
Already have an account? sign in
Join our new commenting forum
Join thought-provoking conversations, follow other Independent readers and see their replies