Shawshank Redemption: Famous oak tree from 1994 film toppled by heavy winds
Thousands of fans migrated to the Ohio tree every year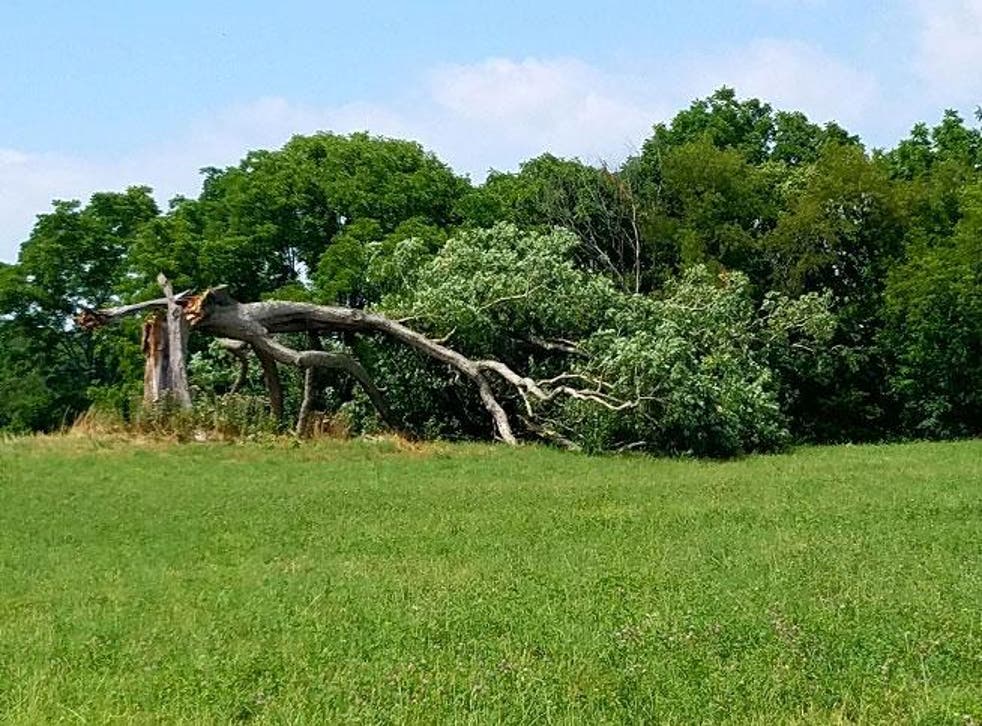 Fans of The Shawshank Redemption are mourning the loss of an iconic image from the movie's touching conclusion: an oak tree that stood as a beacon of hope for Morgan Freeman's character, Red.
On Friday, heavy winds knocked down the tree, which stood on private land in Lucas, Ohio, a town between Cleveland and Columbus. The tree was an attraction for fans, who flocked to the monument every year since the movie's 1994 premiere.
Fans eulogised the tree on Twitter, posting photos and immortalising it through the hashtag #ShawshankTree.
"The tree symbolises hope [to its visitors]," Jodie Snavely, who works for the Mansfield/Richland Convention and Visitors Bureau, told the New York Times. "When they can actually come and see that, it's very touching to them, and it means a lot to them."
At the conclusion of the film, Red finds a hidden box with a letter and cash under the famous tree after he is released on parole, placed there by his prison escapee friend Andy (Tim Robbins).
"Remember, Red," the letter in the box read. "Hope is a good thing, maybe the best of things, and no good thing ever dies."
The feel-good film is regularly voted one of the best movies in history.
Join our new commenting forum
Join thought-provoking conversations, follow other Independent readers and see their replies