Shocked tourists watch as great white shark devours a seal at Alcatraz
It was the first time a great white has been captured on film feeding in the San Francisco bay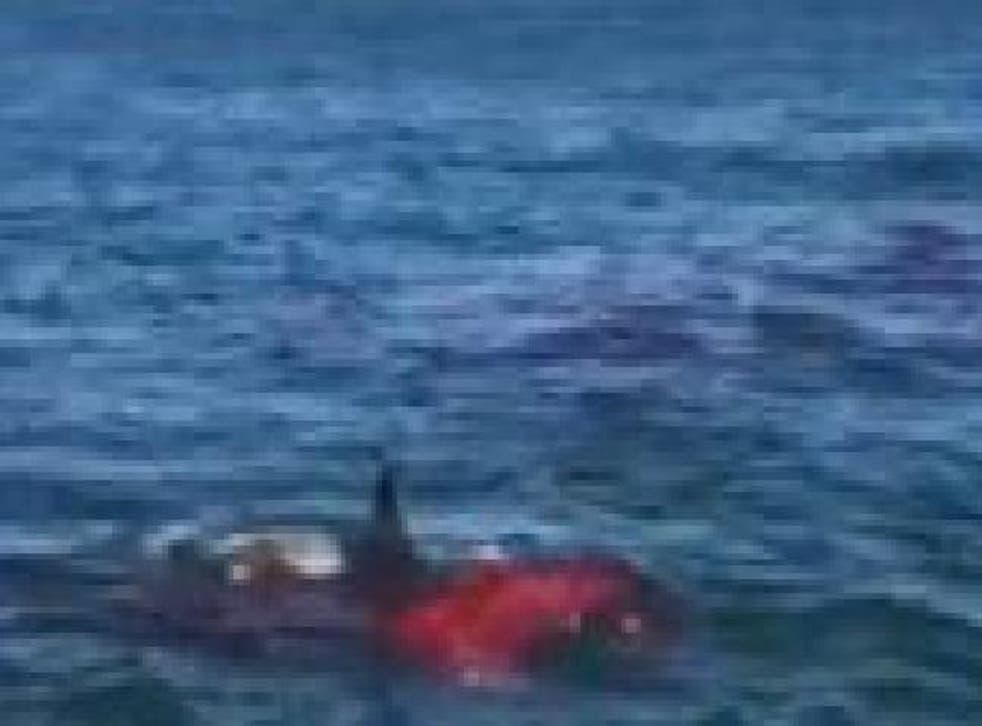 It was a pleasant enough day as the tourists waited to board the ferry home from the celebrated Alcatraz Island. And then a shark swam into view.
As the tourists looked on aghast, the shark devoured a seal carcass and turned the ocean red. It then went on its way.
Cellphone footage taken by Meredith Coppolo Shindler captured the incident last Saturday at the ferry dock near San Francisco.
"It's right under us," a boy says in the video. "It's Jaws. It's Jaws. It's Jaws."
He adds: "That's the best thing I have ever seen in my life."
Great white sharks have been seen in San Francisco Bay in the past. Over a two-year period, five great whites entered the Bay with one shark entering four times, according to one study.
But the video is the first recording to show the shark's feeding habits in the San Francisco Bay, David McGuire, director of the San Francisco-based shark conservation group Shark Stewards, told the Los Angeles Times.
"For me it's pretty exciting and a sign that the health is returning to the San Francisco Bay ecosystem," he said.
"We swim in the Bay every day at the Dolphin Club without a shark encounter. It's why we call this month Sharktober."
In the video, after the feeding frenzy is complete, the sharks goes on its way.
"Holy moley," says one woman as blood spreads. "Oh my gosh."
Register for free to continue reading
Registration is a free and easy way to support our truly independent journalism
By registering, you will also enjoy limited access to Premium articles, exclusive newsletters, commenting, and virtual events with our leading journalists
Already have an account? sign in
Register for free to continue reading
Registration is a free and easy way to support our truly independent journalism
By registering, you will also enjoy limited access to Premium articles, exclusive newsletters, commenting, and virtual events with our leading journalists
Already have an account? sign in
Join our new commenting forum
Join thought-provoking conversations, follow other Independent readers and see their replies