Sholom Rubashkin: Who is the kosher meatpacking executive whose prison sentence was commuted by Trump?
Ultra-Orthodox rabbi convicted in 2009 for submitting fake invoices to bank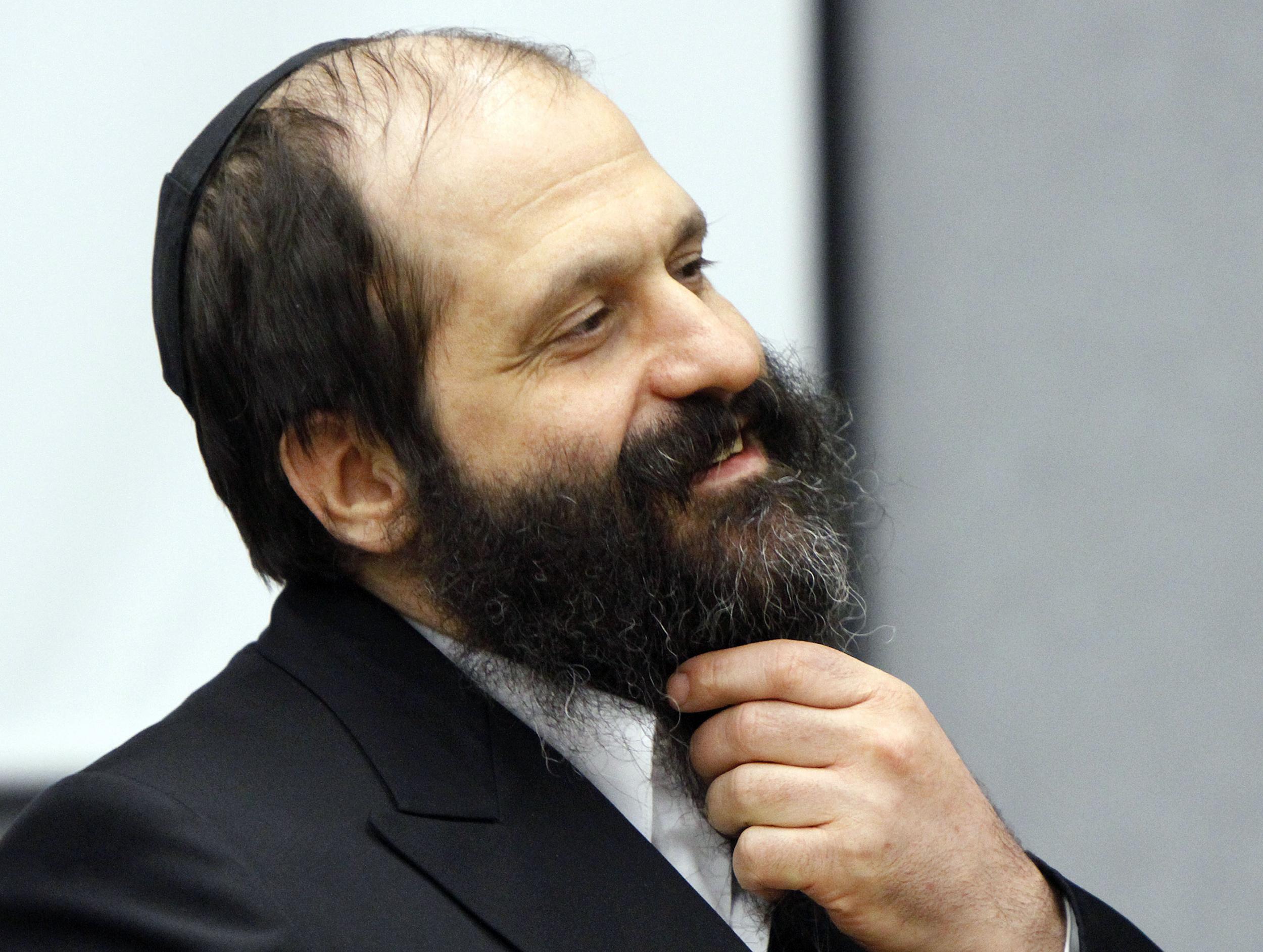 Donald Trump has commuted the sentence of a kosher meatpacking executive who was serving 27 years in prison for money laundering - the first time the billionaire has used this presidential power.
The decision to intervene on behalf of Sholom Rubashkin came at the urging of numerous members of Congress and law enforcement officials, who argued the sentence was far too harsh for a first-time, nonviolent offender.
The move was "encouraged by bipartisan leaders from across the political spectrum," the White House said. A list provided by the Trump administration showed Democrat House minority leader Nancy Pelosi was a supporter of reviewing Rubashki's case.
Rubashki, who ran the Iowa headquarters of Agriprocessors, a family-run business and America's biggest kosher meat-processing company, was convicted in 2009 for submitting fake invoices to a bank that made the firm's finances appear healthier than they were so it could borrow more.
His prosecution came after federal authorities raided the plant and arrested 389 illegal immigrants in 2008. The 57-year-old father of 10 had served more than eight years of his sentence.
The White House said the commutation was not a presidential pardon and did not overturn Rubashkin's conviction.
Mr Trump has used his pardon power just once, sparing former Arizona Sheriff Joe Arpaio the prospect of serving jail time by wiping away a federal conviction over illegal immigration patrols that focused on Latinos.
Mike Pence delivers public praise of Donald Trump after passing tax reform
Rubashkin's lawyer, Guy Cook, praised Mr Trump's decision, saying his client "has finally received justice".
"The sentence previously imposed was unfair, unjust and essentially a life sentence," he said. "President Trump has done what is right and just. The unrelenting efforts on Rubashkin's behalf have finally paid off."
In 2011, lawyers for Rubashkin filed an unsuccessful appeal for a new trial after government documents reportedly revealed the judge who handed down his 27-year prison sentence was involved in the planning of an immigration raid on Rubashkin's plant in 2008.
The White House said the President's decision to review Rubashkin's sentence was driven by concerns raised by a bipartisan group of more than 100 former high-ranking law enforcement and Justice Department officials, including multiple former attorneys general, as well as prosecutors, judges, and legal scholars.
Donald Trump's least presidential moments so far...
Show all 30
"Mr. Rubashkin is a devoted husband and father, a deeply religious man who simply doesn't deserve a sentence of this length, or anything remotely close to it," they wrote in a letter that urged Mr Trump to use his "executive clemency power to commute the patently unjust and draconian 27-year sentence imposed upon Sholom Rubashkin - a first time, non-violent offender and father of 10, including an acutely autistic child."
More than 30 current members of Congress also submitted letters to the White House supporting a review of Rubashkin's case.
But former prosecutor Bob Teig, who retired in 2011 after serving as a prosecutor and spokesman for the U.S. attorney's office for the Northern District of Iowa, said Mr Trump's decision to commute Rubashkin's sentence "makes no sense" given the President's repeated promises to get tougher on illegal immigration.
Mr Teig said every court that looked at Rubashkin's sentence had concluded it was fair, and suggested former Justice Department officials and lawmakers who supported leniency were unaware of the facts of the case.
"The outrage is backwards," he said.
Rubashkin is an American ultra-Orthodox rabbi belonging to the Chabad-Lubawitch Hasidic group, a spiritual revival movement arising from Eastern Europe.
He was appointed chief executive of Agriprocessors in 1987 by his father, Aaron Rubashkin, and oversaw the progression of the company into one of the 30 biggest beef-packing plants in America.
Additional reporting by AP
Join our commenting forum
Join thought-provoking conversations, follow other Independent readers and see their replies