Fourteen show dogs dead in Indiana after truck air-conditioning fails in 30-degree heat
Among the deceased were 13 Golden Retrievers and a Brittany Spaniel, while three of the victims were puppies
Tim Walker
US Correspondent
Tuesday 26 July 2016 16:51 Comments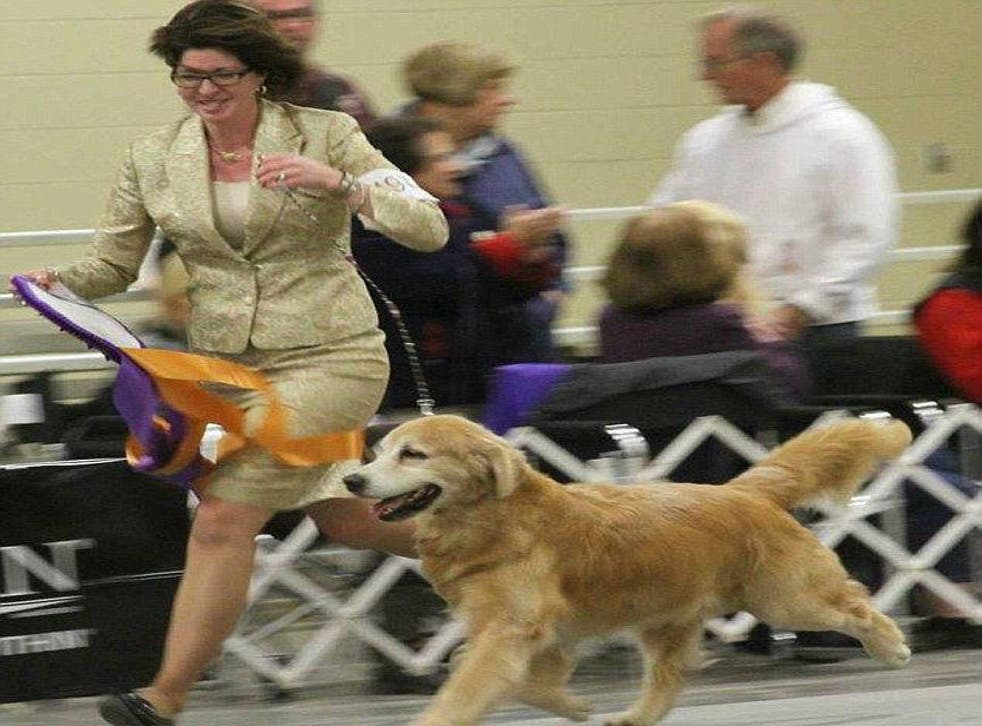 Fourteen dogs died from suspected heatstroke after the air-conditioning failed in a truck carrying them to compete in a dog show in northern Indiana. Ohio dog show handler Cortney Corral-Morris had driven the dogs more than 200 miles from out of state to take part in the American Kennel Club show, which began last Wednesday in South Bend, Indiana.
The Brittany Spaniel and 13 Golden Retrievers were among some 600 dogs competing per day in the event at St Joseph County Fairgrounds. On Friday, Ms Corral-Morris, owner of Lakesyde Kennels and Handling in Wellington, Ohio, fed, watered and exercised the dogs before locking them in the box-truck's air-conditioned cargo area while she took a two-hour nap in her hotel.
The cooling unit was hooked up to an outside power source at the Quality Inn hotel in Roseland, near South Bend, and had worked without any problems on Wednesday and Thursday. But on Friday, in temperatures of approximately 30C, an electrical circuit breaker in the truck was tripped, cutting the power supply.
When Ms Corral-Morris returned to the truck at about 6pm, she found that all the dogs had died. Six of the Golden Retrievers were hers, one belonged to her assistant and the remaining seven dogs each belonged to clients of hers from Ohio and Missouri. Three of the deceased animals were just puppies.
Genny Carlson, Executive Director of the Humane Society of St Joseph's County told The Independent that Ms Corral-Morris was "devastated" by the incident and the organisation had no reason to believe it was anything other than a freak accident. In recent years, Ms Carlson added, the county had seen no other incidents of a pet dying after being left in a hot vehicle.
Local police and the Humane Society have launched an investigation into the incident, though St Joseph County police Lieutenant William Redman told the South Bend Tribune he was confident that it was simply a "tragic accident". The news had left the dog show's organisers "sad and torn up", the Friday event's chairwoman Cheryl Crompton told the newspaper.
All the dogs' owners have been notified of their deaths but, said Ms Carlson, authorities and the owners are "still figuring out" what should be done with the animals' remains, which are currently in the care of the Humane Society. At least one of the animals will have a necropsy to confirm their deaths were caused by the heat, she said.
Register for free to continue reading
Registration is a free and easy way to support our truly independent journalism
By registering, you will also enjoy limited access to Premium articles, exclusive newsletters, commenting, and virtual events with our leading journalists
Already have an account? sign in
Join our new commenting forum
Join thought-provoking conversations, follow other Independent readers and see their replies