Hundreds of Silicon Valley tech workers pledge not to build Donald Trump's Muslim registry
List includes employees of Google, Amazon and Apple as well as dozens of smaller organisations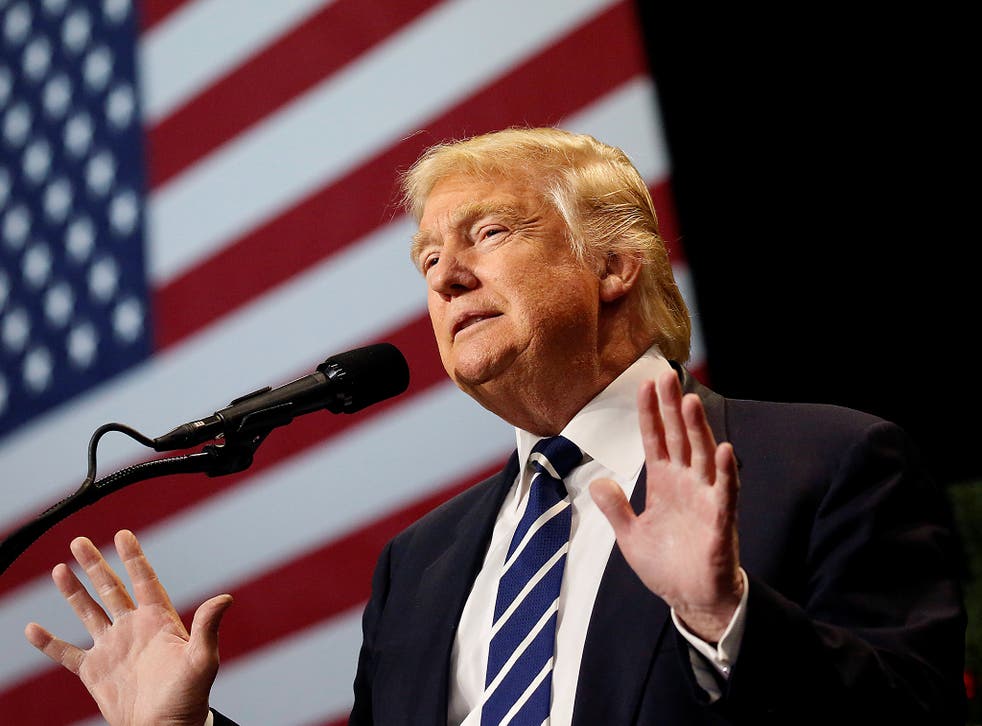 Hundreds of technology workers from Silicon Valley and beyond have pledged not to help build a registry of Muslims living in the United States under a Donald Trump presidency.
Employees of Google, Microsoft, Amazon, Apple and more have signed the neveragain.tech promise to "refuse to build a database of people based on their constitutionally-protected religious beliefs" and have said they "are choosing to stand in solidarity with Muslim Americans, immigrants, and all people whose lives and livelihoods are threatened by the incoming administration's proposed data collection policies".
Speculation had swirled that Mr Trump backed creating a registry after he gave vague answers to questions about the idea but Reince Priebus, his incoming chief of staff, later said one was not in the works - though he declined to "rule out anything".
Signatories include software engineers, developers and managers. They have promised to advocate inside their companies for as little data as possible to be collected if it could potentially help target sections of the population, and even to call for "high-risk" datasets to be deleted.
They say they will also blow the whistle on unethical or illegal uses of data, and resign if forced to participate in those activities.
In November Kris Kobach, the secretary of state for Kansas, said the President-elect's advisers were looking at how to implement a proposal suggested by the billionaire businessman that would force immigrants from Muslim countries to register on a database.
He was photographed carrying files recommending the updating and reintroduction of a national immigration registry that was created following the September 11, 2001 attacks.
On Wednesday technology leaders including Facebook's Mark Zuckerberg were due to meet Mr Trump in New York.
Also on Wednesday, Tesla and SpaceX chief executive Elon Musk joined Mr Trump's advisory council. The billionaire announced earlier this year he was launching a Mars colonisation project.
Join our new commenting forum
Join thought-provoking conversations, follow other Independent readers and see their replies