Two sisters arrested for knife fight in front of children after night of drinking
Police at scene say five-year-old was found covered in blood but was unharmed
Narjas Zatat
Monday 31 July 2017 15:49 Comments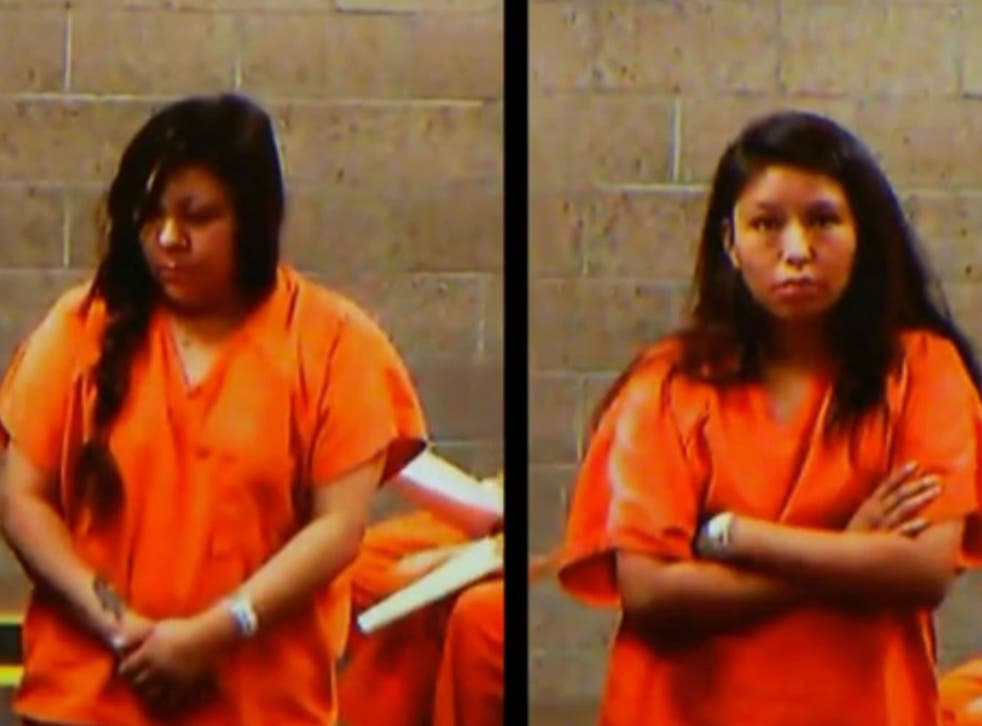 Two sisters have reportedly been charged with child endangerment after a knife fight in front of children.
Jordan and Chelsea Pedro got into the violent fight after a night of heavy drinking in Albuquerque, a court heard.
The pair continued drinking when they returned home where they became increasingly aggressive, according to court documents seen by KOAT News.
At some point in the night, they wielded knives and stabbed one another in Jordan's place of residence but neither sister could recall what the fight was about.
Police officers who arrived at the scene said the apartment was covered in blood.
Three children were found in the residence, and one of them had blood on his face and behind his ears, though it did not belong to them.
All three children, with the youngest one aged five, were unharmed.
The two sisters were charged with child abuse.
Judge Christine Rodriguez said: "The children were actually present during the altercation between the individuals. They were in the home while all of this was occurring. Based on the standard for probable cause, I do find that there is probable cause."
The state has requested the duo be held until trial, and a district court judge will determine if they are too dangerous for release.
Register for free to continue reading
Registration is a free and easy way to support our truly independent journalism
By registering, you will also enjoy limited access to Premium articles, exclusive newsletters, commenting, and virtual events with our leading journalists
Already have an account? sign in
Join our new commenting forum
Join thought-provoking conversations, follow other Independent readers and see their replies