Six-year-old Muslim boy Syed Adam Ahmed still flagged on anti-terror no-fly list
Syed Adam Ahmed is on the list because his name is similar to a suspected terrorist's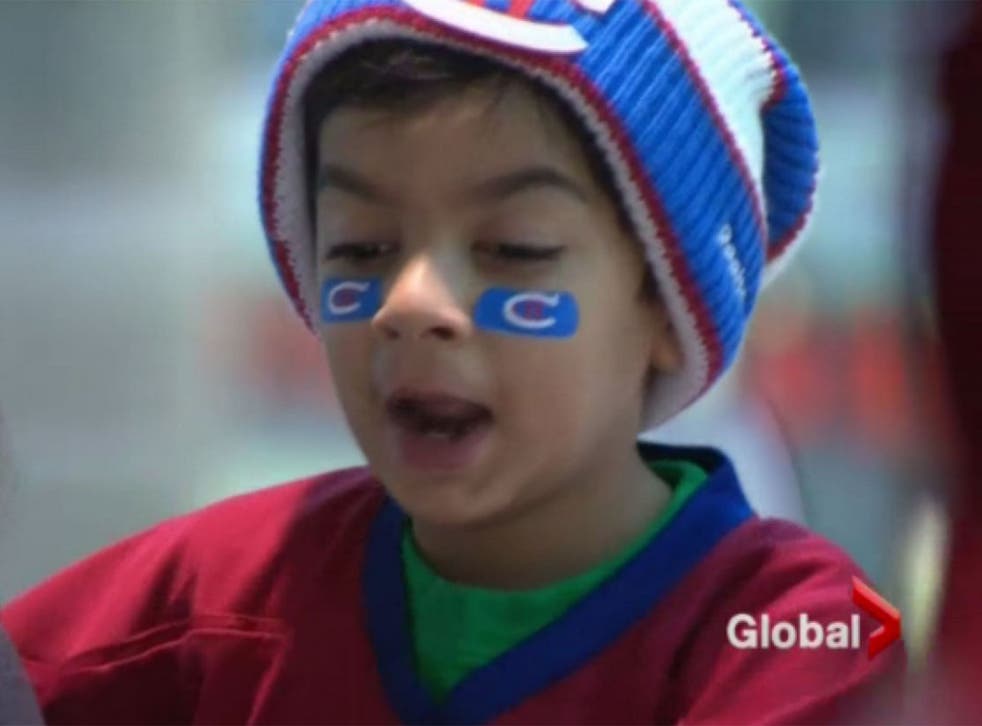 A six-year-old boy from a Muslim family is still flagged on an anti-terrorism no-fly list, though the Canadian government promised to fix the problem months ago.
Syed Adam Ahmed made international headlines when his father, Sulemaan Ahmed, tweeted at Air Canada with a picture of a computer screen showing that Syed was designated as 'DHP', or Deemed High Profile.
The family believe that their son, who has had difficulties flying since he was a toddler, shares the same name as a suspected terrorist on the security watch list.
Following a media furore, the Canadian Public Safety minister wrote to the Ahmeds and other families affected by the list.
He promised to improve the effectiveness of the list and saying he had told airlines not to carry out additional security checks on children under the age of 18.
However, on Friday 4 March when Syed's parents were once more unable to complete an online check-in for their son, as the family prepared to fly from Toronto Pearson Airport to a family wedding in Edmonton.
"Our 6 year old is still on #NoFlyListKids," his mother Khadija posted on Twitter. "Still flagged at online checkin. When does it stop?"
In his letter to parents, Public Safety minister Ralph Goodale said that the government was still exploring ways to distinguish ordinary customers from people on the no-fly list with similar or identical names. These measures included adding social security numbers, birth dates and other additional data to the information already stored on the list, he said.
However, he also warned that some children might be flagged on the watch lists of private air companies or the governments of other countries.
Syed's situation has improved slightly, in that he no longer has to complete additional security clearance. However, he must still be visually verified by airport staff, and cannot check in online.
The countries most impacted by global terrorism

Show all 11
On Friday, a the Public Safety department acknowledged in a statement that Syed's family were still concerned by their son's inclusion on the list. The statement added that "further details [would] be announced in due course" about steps to remove Syed and children like him from the list altogether, though they could not provide a date for when this might happen.
After Syed was flagged up on New Year's Eve, his parents say they were contacted by a number of other parents whose children were in the same position– many of them with Muslim or Muslim-sounding names.
Join our new commenting forum
Join thought-provoking conversations, follow other Independent readers and see their replies