SketchFactor app racistly helps users avoid 'sketchy' black neighbourhoods
App crowdsources user reviews of areas to determine 'safe' walking directions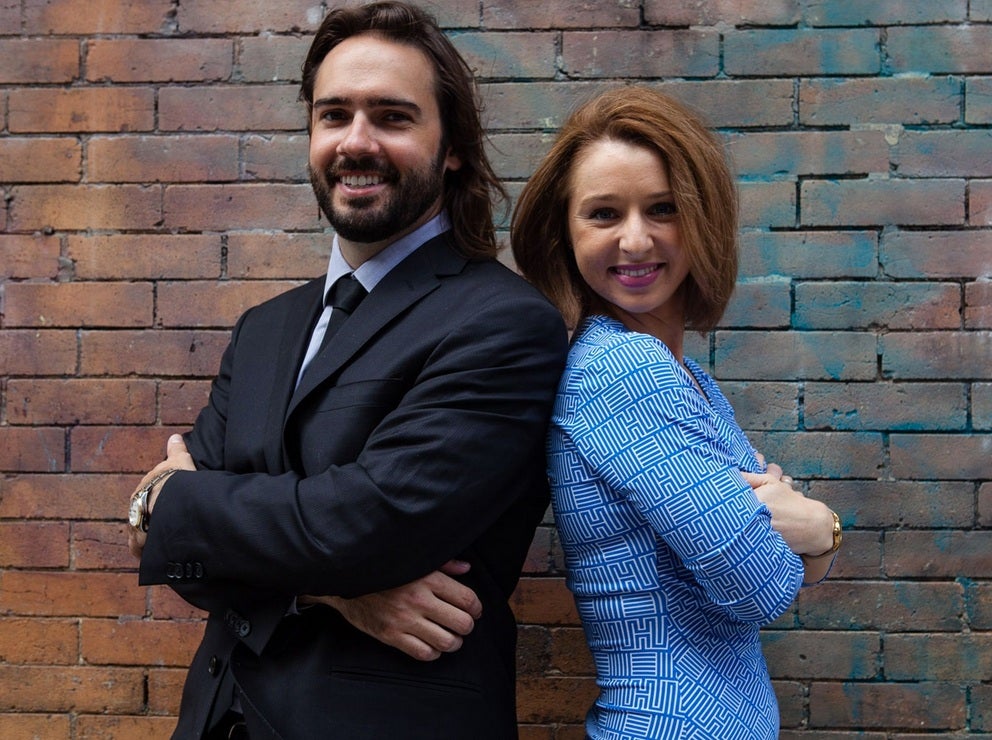 A new app from smiling young white people in suits has come under fire for crowdsourcing tips on "sketchy " neighbourhoods in order to help pedestrians avoid trouble.
Creators Daniel Herrington and Allison McGuire, who previously provoked anger over their GhettoTracker website, insist on their website they are not "racists, bigots, sexists" but are simply trying to help people "take the guesswork out of city nagivation".
A press release for SketchFactor is very careful not to link "sketchy" areas with race or poverty, joking that unwanted encounters might include a man wearing no pants or an R Kelly cover artist and ironically suggesting that bad experiences users might report includes "racial profiling".
Launching on the iTunes app store Friday, the app will provide walking directions on a map based on user feedback and allow people to "share pro tips about what routes you take and why."
It has already faced backlash, with there being fears that users will stereotype areas based on race and class and not create a fair representation of their towns and cities.
"If the concern is crime, there's publicly available crime data," one detractor wrote. "That tells you a lot more about safety than random impressions of a neighborhood."
Another quipped: "If you think you need an app in order to avoid perceived threats, YOU ARE GOING TO GET MUGGED."
Join our commenting forum
Join thought-provoking conversations, follow other Independent readers and see their replies