Slender Man stabbings: 12-year-old girls accused of stabbing friend to please fictional internet character
Girls allegedly lured friend into woods before stabbing her 19 times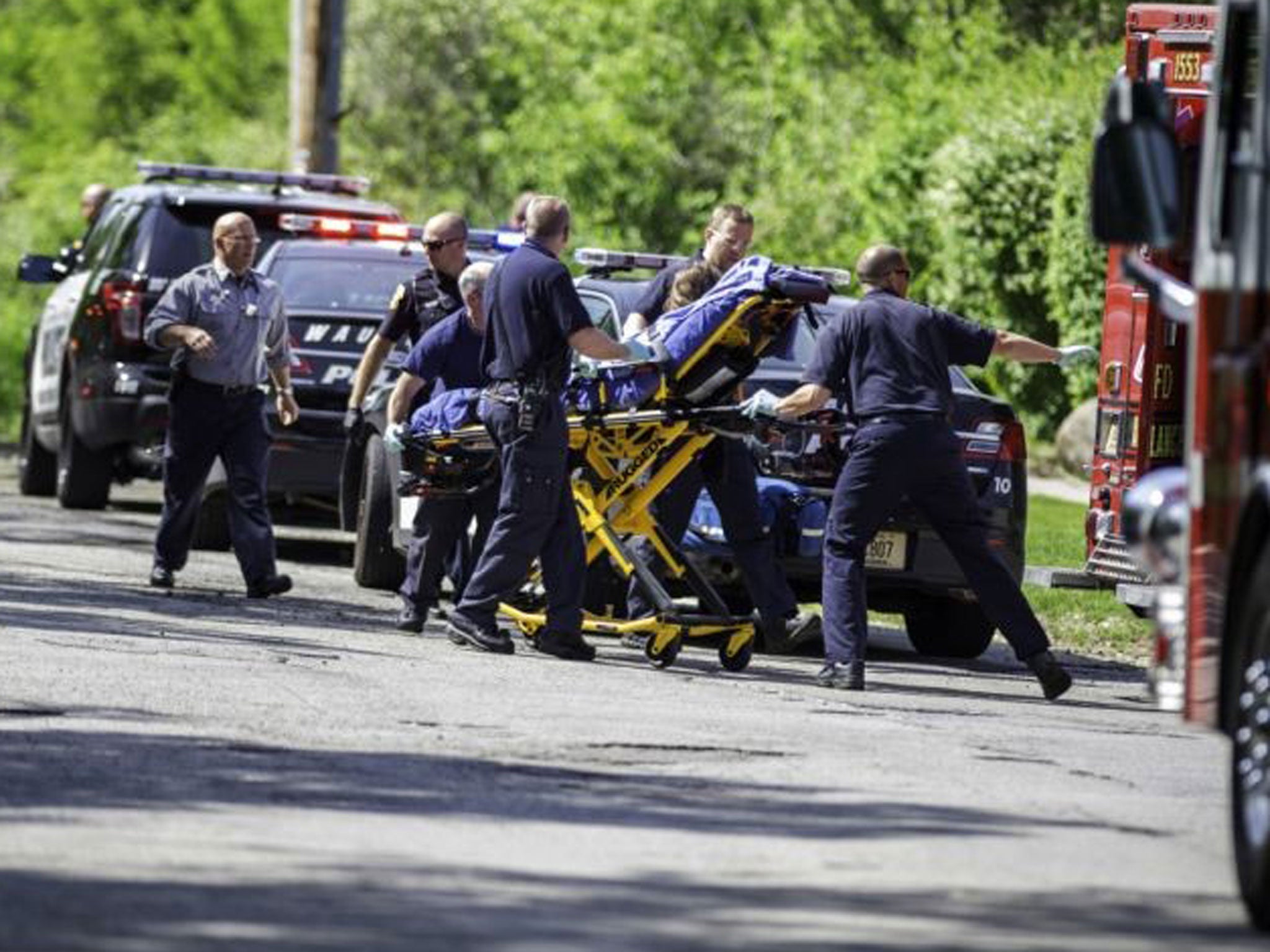 Two 12-year-old girls have been accused of luring their friend into the woods and stabbing her 19 times because they believed a fictional internet character was real and wanted to please him.
The girls have been charged as adults with first-degree attempted murder after they allegedly stabbed the 12-year-old victim repeatedly and left her in a wooded area in Milwaukee, police in Wisconsin said.
The girls had developed a fascination with the 'Slender Man' (also know as Slenderman), after allegedly encountering the name on the Creepypasta Wiki website, which posts horror stories.
They began plotting the murder in February in order to appease the mythical demon-like character, who features in various horror stories and memes, the criminal complaint said.
One of the girls told detectives they were trying to become "proxies'' of Slender Man.
The other allegedly said she sees Slender Man in her dreams, and claims he can read her mind and teleport.
The girls are believed to have invited the victim to a sleepover at one of their houses. Initially, they had planned to kill the victim while she was sleeping, before plotting to kill her in the bathroom where it would be easier to clean up, according to the complaint.
Instead, they put it off until the next day while they played a game of hide and seek. One of the girls allegedly told the other to "go ballistic, go crazy" while the victim was stabbed repeatedly in the arms, legs and torso. One of the stab wounds missed a major artery by a "millimetre" and the girl is currently in a stable condition in hospital.
The complaint states: "As they left for the park ... (the victim) was walking in front of them and [one girl] lifted up the left side of her white jacket and displayed the knife tucked in her waistband.
"[The girl] stated she gave [the other] a look with wide eyes and, when asked what that meant she stated, 'I thought, dear god, this was really happening.'"
The wounded girl was found by a passing cyclist after crawling out of the woods and onto the road.
Both girls appeared in court wearing shackles and dressed in jail jumpsuits, with one of the girls' families weeping openly in front of reporters.
Bail has been set at $500,000 (£299,000) per child.