'So my plane just crashed': Philadelphia plane crash selfie goes viral
Woman tweets picture of herself stood in front of crashed aircraft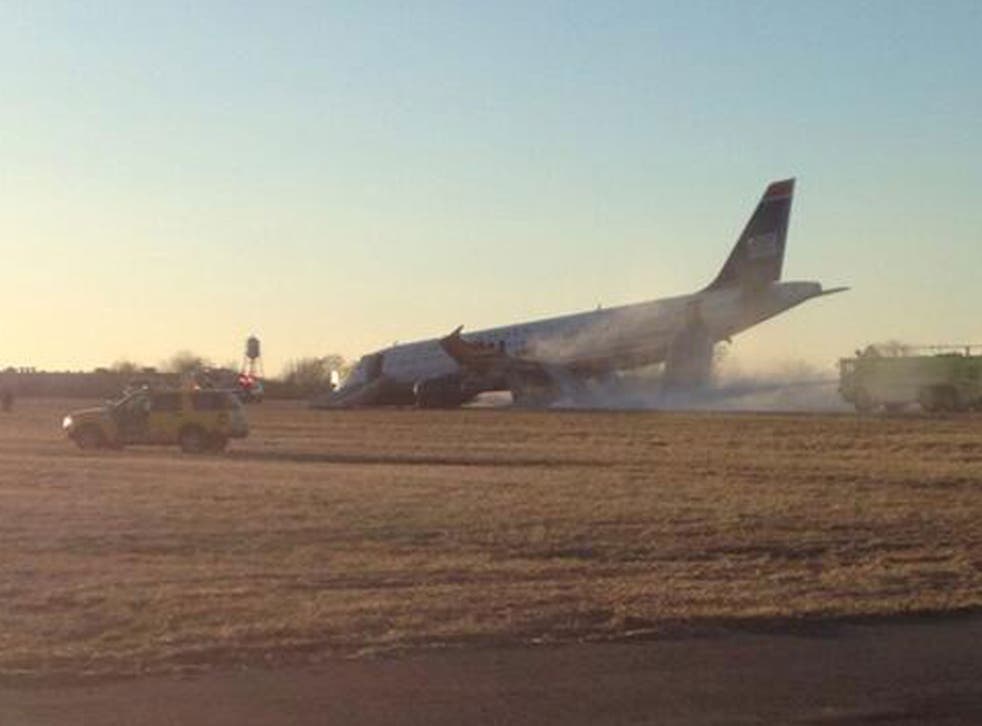 Given the interest surrounding the missing Malaysian airlines flight MH370, it's no wonder a tweet about a plane crashing went viral.
But when Twitter user "Skip" tweeted a picture of herself in front of a grounded aircraft with its nose faced downwards into the dirt, it was retweeted nearly 2,000 times in the first hour of being posted.
First she tweeted a picture of the plane itself, writing "So my plane just crashed," before following her tweet up with a selfie showing the plane in the background, simply saying: "So yup".
The selfie has now been retweeted more that 4,700 times and favourited 3,700 times.
However, the tweet came in for some heavy criticism online. Ms Urden defended her actions, telling NBC10: 'I wanted to show my parents everyone running and just what was going on.
'Like I'm far enough away, I was one of the first people out of the plane."
"Skip", whose real name is Hannah Udren, aged 18, was taking an internal American flight from Philadelphia to Florida.
The US Airways flight crashed during take-off due to a blown tire and the passengers were evacuated from the aircraft, with two women taken to a nearby hospital to be treated for minor injuries and illness.
Join our new commenting forum
Join thought-provoking conversations, follow other Independent readers and see their replies