Soldiers, sexual abuse – and the serial killer: The US military's secret sexual assaults
Sexual assaults have long been the US military's dirty secret. And some victims' abuse was so sinister it has scarred them for life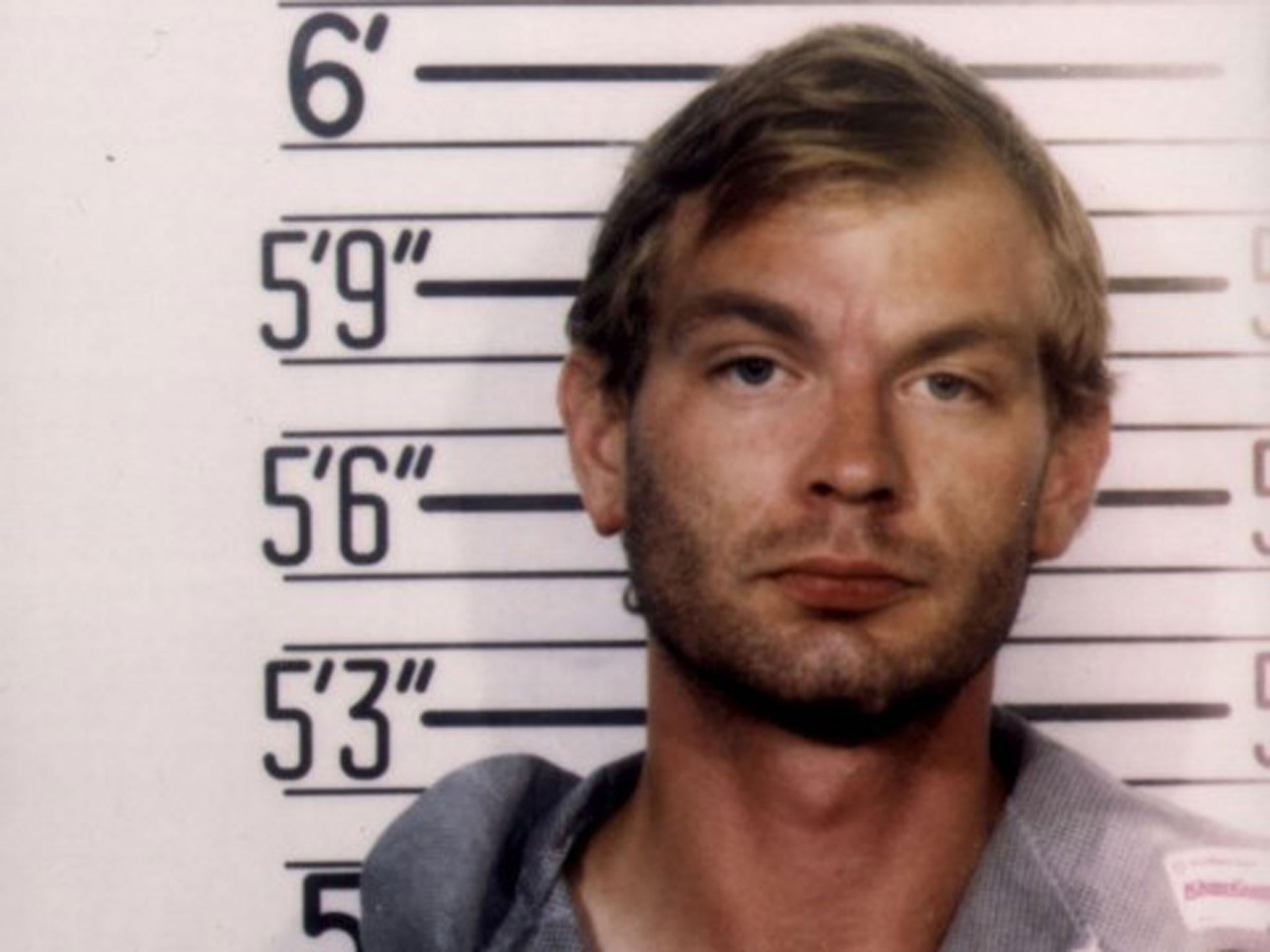 The acts themselves usually didn't take long. Michael Matthews had just left the "chow hall" on base when he was pinned to the ground by two men and sodomised by a third.
Jack Williams was violated by his drill instructor three times, always at three in the morning. For Billy Joe Capshaw it was different; he was raped so many times over so many months it became one long brutal blur. He is, at least, alive. His assailant's name was Jeffrey Dahmer.
It's dealing with what came after that took so much longer for these men – and three other male victims of sexual assault in the US military – who recently spoke out to The Independent. For most it was years before they first tried to kill themselves. Matthews, who was raped in 1974, wanted to hang himself from a door in 2000 but the frame snapped, sending him crashing to the ground. Former Marine Jeremiah Arbogast, 32, was drugged and sodomised by a superior while serving at Quantico, Virginia, in December 2000; he aimed a pistol at his heart in October 2009 and fired, missing by a fraction but sending the bullet spiralling into his spine. Today he is partially paralysed and confined to a wheelchair.
The suicide attempts are only part of it. Capshaw, who was 17 when he was assigned to a room with Dahmer at Baumholder garrison in Germany in 1980, spent five years locked in his bedroom when he got back home to Arkansas, unable to speak of his experiences or socialise in any way. "I could not say I was raped, I could not do that to my Daddy. He fought in the Pacific," he recalls now. That was followed by 26 years in therapy.
After being forced to perform oral sex on a superior, former US airman Richard Bode, now 58, drove into a car wash with the windows wound down and later ate soap in the barracks showers. His first nervous breakdown came 25 years later.
It's hard to fathom the damage done to the thousands of young Americans who chose to serve their country only to find not just discipline and physical challenges once in uniform but also pitiless predators. Their tormentors came at them as if out of nowhere, and afterwards, commanding officers either didn't believe their stories of rape, forced fondling and beatings, or warned them to keep silent or face other punitive consequences.
"They told me they were the wages of my lifestyle, that I was a fucking faggot," Williams, 65, recalls now. He finally sought protection after the third rape by his drill instructor soon after arriving at Lackland Air Force Base near San Antonio, Texas. "A piece of me died and it's been like that the rest of my life," he says of that final assault. "I went to the showers, tied some towels together and tried to hang myself, I couldn't handle being raped any more. But there was no way to get help. They called me a pansy, a mama's boy."
With a sweep of white hair and a wispy white beard, Williams, in common with some of the other men who talked to us, still suffers physical disabilities because of what he underwent so many years ago. He says he has fought to stay alive for one purpose alone: to campaign for the day when America finally acknowledges the sexual torture occurring every day inside its armed services and does something to stop it.
Part of that wish, at least, may be coming true. Since the Defense Department estimated last month that a staggering 26,000 members of the military had suffered unwanted sexual contact in 2012 – a jump of 40 per cent over two years – the issue now has Washington's attention. The top brass of the Army, Air Force, Navy and Marines has, in recent weeks, been hauled to the White House and to Congress to explain what has gone wrong and what can be done to fix it. "Nothing saddens me more than to know this cancer exists in our ranks," the US Air Force Chief of Staff, General Mark Walsh, told members of the Senate Armed Services Committee.
Public disgust was fuelled further last month when it emerged that the officer in charge of the Air Force's Sexual Assault Prevention and Response Office had been arrested for allegedly groping a woman in a car park. Days later, a US Army sexual assault co-ordinator at the Fort Hood base in Texas was relieved of his duties under suspicion of running an on-base prostitution ring. The rot appears to run deep.
What bothers Matthews, who has dedicated most of the past two years to raising awareness about the issue, is that it has taken this long for Washington to wake up. Even now, he says, there is a host of misconceptions, including the common assumption that sex-assault victims are always female. Of the presumed 26,000 victims in 2012, more than half were men. In most cases their aggressors were also men, though female-on-male sexual assault is not unheard of. Of the total, only 3,374 incidents were actually reported and, dismally, only 302 of those resulted in prosecutions being pursued under the military code of justice.
"They just don't want to talk about this as a man's issue," said Williams, who, with the other five men, spoke while visiting Albuquerque to attend the premier of a documentary. Called Justice Denied, all appear in it. The film follows The Invisible Enemy, released last year, which also examined rape in the services (and won an Oscar nomination) but focused on female victims. "They can't stop us making this movie and they can't stop us from taking it all around the country," he says.
The men blame ignorance and resistance to change, pointing as an example to comments made during one recent hearing by Senator Saxby Chambliss, a Republican. The crisis, the senator intimated, stems from natural friskiness. "The young folks coming in to each of your services are anywhere from 17 to 22 or 23," he offered. "Gee-whiz, the hormone level created by nature sets in place the possibility for these types of things to occur." It also has to do with victims, especially men, being unwilling to report rapes, because of feelings of shame. And then there is that fear of being punished for speaking out.
On that, at least, some relief may be coming. Late on Thursday the House of Representatives overwhelmingly passed a first-time "whistleblower" law that would require the armed services inspector general to investigate whenever a person claims to have faced reprisals for reporting having been a victim of sexual assault. "Before we can truly understand the scope of sexual assault in the military and how best to confront it, we have to find a way to encourage more victims to come forward," said its sponsor – and Indiana Republican – Jackie Walorski.
But the biggest problem may be that under the military code, victims can only report assaults to their superior officers. It is up to unit commanders to decide whether to prosecute or even to listen. They are often loath to do so if incidents of sexual assault among their men risk hindering their own careers.
Arbogast reported his rape quickly and officers with the Naval Criminal Investigative Service, NCIS, sent him back to the off-base home of his assailant wearing a concealed recording device. The other man was heard admitting to the rape but admonishing, "there ain't nothing you can do about it". In fact, he was arrested and charged on six counts. "But this is the kicker," Arbogast says. "Because of his 23 years of service, they told him: 'We will give you a bad -conduct discharge but you are not going to get any jail time,' even though he could have faced life in prison. They ordered him to be finger-printed, but he chewed all the skin off his fingers. And then they said he had to register as a sex offender and he said, 'No I don't'. In the end they just let him walk off base. He walked away a free man. I don't where he is. The son of a bitch could move in next to me."
Not expected were the references made by not one but two of the men to Jeffrey Dahmer, the "Milwaukee Cannibal" who had raped, murdered and dismembered 17 men and boys before he was convicted and sent to prison in 1992. Two years later he was beaten to death by another inmate at the Columbia Correctional facility in Portage, Wisconsin. He had killed once before he enlisted and was shipped to Germany in 1979. He was assigned to work in a medic unit with Preston Davis. Today, Davis, 54, believes he was drugged by Dahmer inside an armoured personnel vehicle. And then it happened. "I was raped by Jeffrey. I am just thankful to be alive to tell the story."
Davis left Baumholder and was replaced by the 17-year-old from Arkansas, Billy Joe Capshaw. The two are now friends, bound together as the two only two known survivors of Dahmer's assaults.
For Capshaw it began the day he and Dahmer, an Army medic, were put into a room together. The assaults began at once and, eventually, he leapt from the third-floor window to escape. "I had probably been raped eight to 10 times, I don't know. He was tying me to the bunk with motor-pool rope. He took all my clothing from me. He would either beat me before he raped me or he would beat me after." Eventually, Capshaw was taken to the dispensary for a test with what they called a rape kit to see if he was telling the truth. The doctors did nothing and he was sent back to the room. "I was there for another 17 months with Jeff being raped and tortured." He learnt 10 years later that the rape kit and the results had simply been discarded. "They threw me to the dogs," he says. Dahmer eventually was pushed out of the Army for alcohol abuse – with an honourable discharge.
Billy Joe, Jeremiah, Preston – all these men agree: the only way to end this scourge is to take the handling of sexual assault in the military out of the chain of command, either by giving cases to an independent panel of military prosecutors or even to civilian outsiders. With so much publicity about the issue this summer, is it possible that – at last – Congress will pass a law to make this happen? Capshaw believes so. The others are less sure. "We are watching Washington and anything that is making it out of committee does not take the investigations or the prosecutions out of the chain of command," laments Williams. "When this drops out of the headlines, they will all go back to the same ways. We have to keep the spotlight on this. It's the only way it's going to change."
And the only way for that to happen is for men like these to step forward and speak up just as loudly. And bravely.
Join our commenting forum
Join thought-provoking conversations, follow other Independent readers and see their replies