Six-year-old girl gives inspiring speech at Women's March
Delivering her speech in English and Spanish, Sophie Cruz asks thousands of protestors to 'protect our families'
Sunday 22 January 2017 18:26 GMT
Comments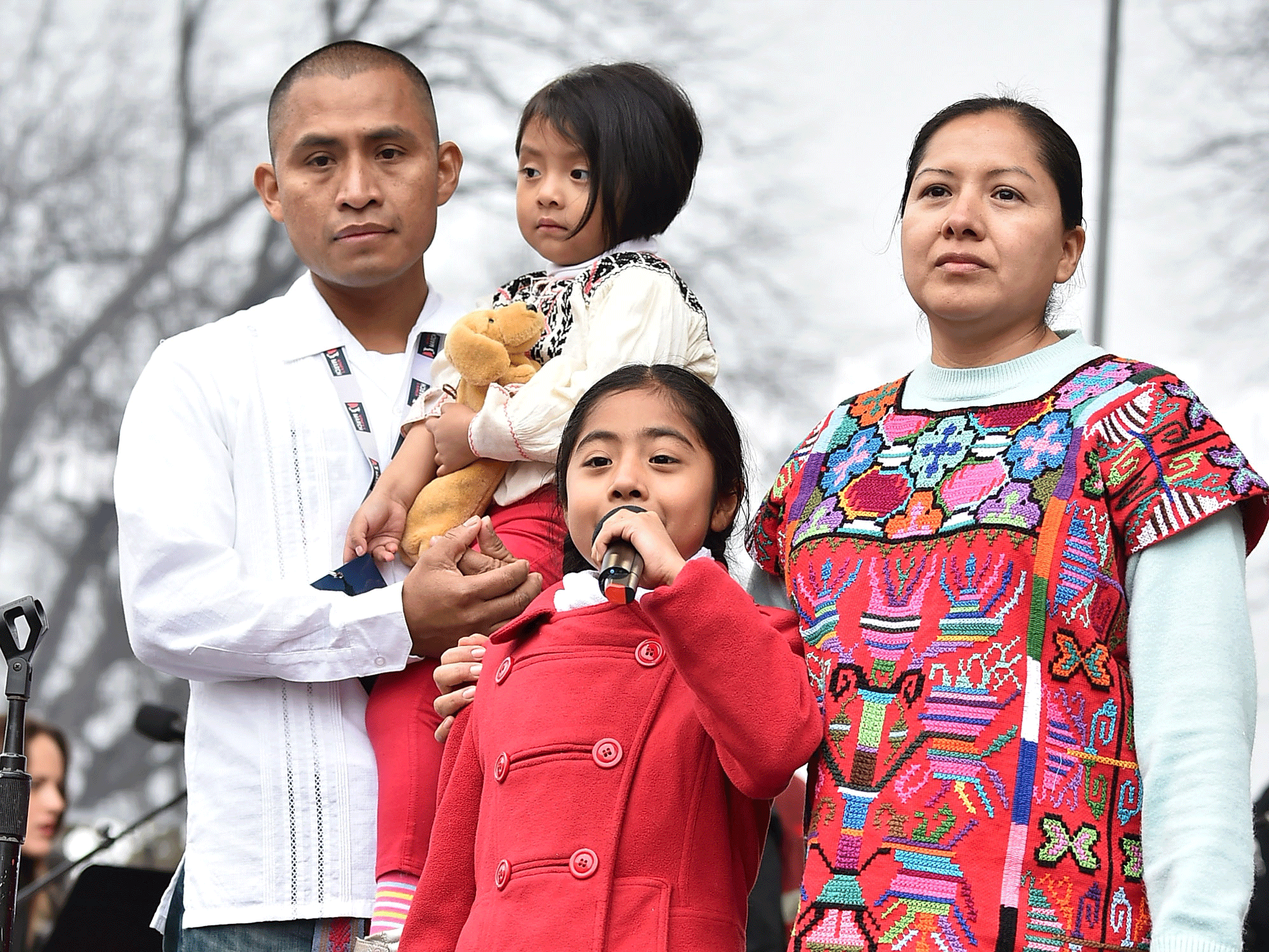 A six-year-old girl, whose parents are undocumented immigrants, gave an inspiring speech at the Women's March in Washington.
Speaking in English and Spanish, Sophie Cruz, asked the thousands of protestors to "protect our families".
At the end of her Spanish speech, Sophie, whose parents are from Mexico, chanted "si, se puede" – "yes we can".
"We are here together making a chain of love to protect our families. Let us fight with love, faith and courage so that our families will not be destroyed," she said.
Sophie added: "I also want to tell the children not to be afraid, because we are not alone. There are still many people that have their hearts filled with love… let's keep together and fight for the rights. God is with us."
In 2015 Sophie wrote a letter to Pope Francis about immigration reform and went on to meet Barack Obama last year without her parents, Raul and Zoyla Cruz, owing to their immigration status – they could not pass security at the White House without their social security numbers.
World news in pictures
Show all 50
Her note called on the Pope to help her parents – and others in their situation – to stay in the US.
Join our commenting forum
Join thought-provoking conversations, follow other Independent readers and see their replies