Sorry, KFC isn't going to be selling weed in Colorado restaurants
At least not anytime soon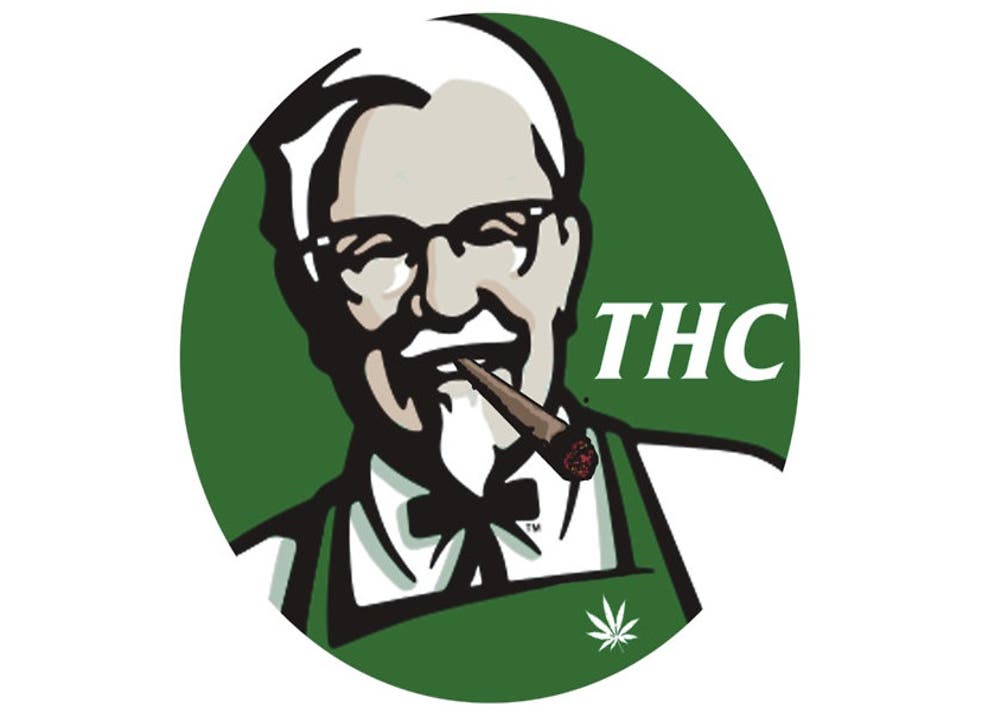 The internet has been salivating at the prospect of getting stoned and eating fried chicken this week, after reports circulated that KFC is to become a marijuana dispensary as well as a restaurant.
A story on Racket Report claimed that with tax revenue from sales of the drug being so high in Colorado, KFC wanted a piece of the action, with the added benefit that its chicken would see a boost in sales thanks to the munchies.
It looks to be false for several reasons however:
- Racket Report has carried a lot of hoax stories in the past
- KFC hasn't mentioned marijuana on its official news page
- Marijuana sales are currently cash only which would make things tricky for the chain
- Marijuana is still in somewhat of a legal grey area and probably not crystal clear enough for a giant brand to start slinging it
- KFC doesn't even sell alcohol, so they'd really be jumping in at the deep end
While weed might not be hitting KFC any time soon, with sweeping legalisation in the US this sort of thing is inevitable.
Only yesterday, Ben & Jerry's said they'd be up for creating cannabis-infused ice-cream once it's completely legal.
Update: KFC confirmed it. Not happening.
Register for free to continue reading
Registration is a free and easy way to support our truly independent journalism
By registering, you will also enjoy limited access to Premium articles, exclusive newsletters, commenting, and virtual events with our leading journalists
Already have an account? sign in
Register for free to continue reading
Registration is a free and easy way to support our truly independent journalism
By registering, you will also enjoy limited access to Premium articles, exclusive newsletters, commenting, and virtual events with our leading journalists
Already have an account? sign in
Join our new commenting forum
Join thought-provoking conversations, follow other Independent readers and see their replies