Professors under investigation for wearing Confederate outfit to party and posing with whip and noose
'These photos depict three members of our faculty wearing and holding symbols that are offensive and are contrary to our core principles of diversity [and] inclusion'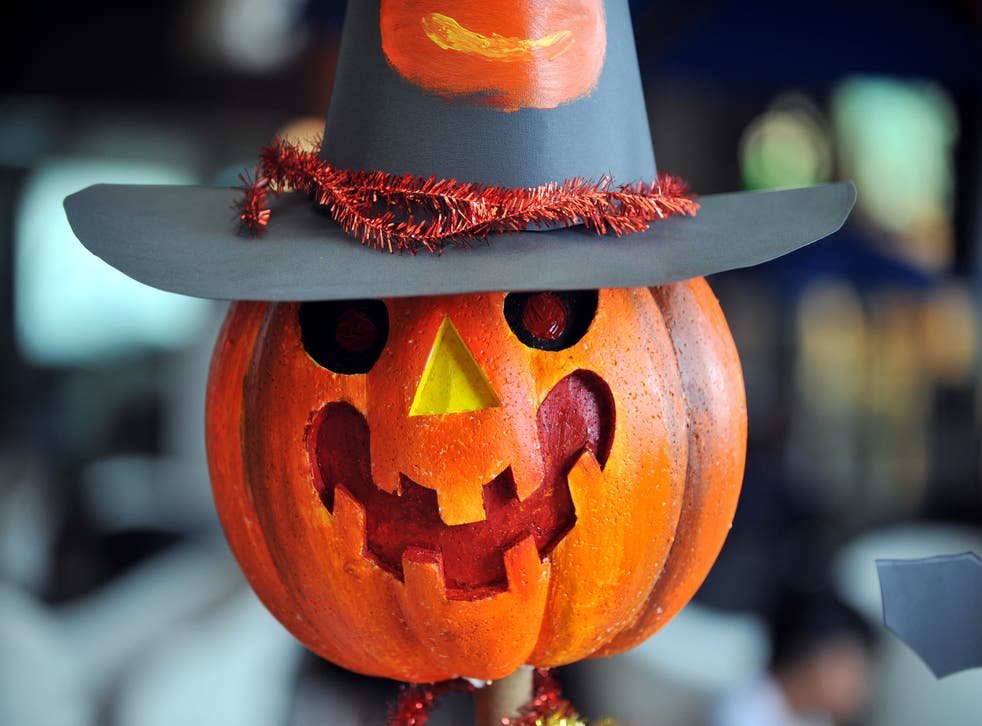 When Bob Wood, then the business school dean at the University of South Alabama, showed up for a Halloween party in 2014, he came attired in a Confederate soldier outfit. One of his colleagues, meanwhile, arrived in a powdered wig, wielding a whip and a noose.
More than six years later, the professors, and a third colleague who posed with the noose, have now been placed on leave after photos of the outfits resurfaced last week in a news report by WKRG.
"These photos depict three members of our faculty wearing and holding symbols that are offensive and are contrary to our core principles of diversity [and] inclusion," university President Tony Waldrop said in a statement Friday.
Mr Waldrop said the school would also open an investigation into its handling of the case, to be led by Suntrease Williams-Maynard, a former trial attorney for the US Equal Employment Opportunity Commission in Mobile and a former assistant US attorney.
Offensive costumes have regularly fueled public outcry at US colleges, where every year students make headlines for donning racist costumes at themed parties and holidays like Halloween. In 2019, researchers also began surfacing offensive yearbook photos dating from the 1960s that showed college students posing in blackface, wearing Ku Klux Klan robes and deploying other racist symbols, including one image featuring Virginia Governor Ralph Northam.
The University of South Alabama professors wore their offensive garb to an on-campus costume party hosted at the Mitchell College of Business in 2014; photos of the event were uploaded to the school's Facebook page shortly after the event.
One image showed Mr Wood dressed in a grey Confederate uniform with the Confederate flag on his hat. Another photo showed marketing professor Alex Sharland wearing a powdered wig while holding a whip and a noose, and assistant professor of management Teresa Weldy smiling in a pink shirt, holding the loop of noose in front of her face.
Although the photos had been on the university's Facebook page for years, they resurfaced last week after WKRG reported that the images had been removed in mid-2020, but that little other action had been taken to address complaints that the images promoted racist symbols.
Mr Waldrop confirmed last week that university leadership had learned about the images in 2020 and had them removed from Facebook. He said that the initial response should have been "stronger and broader."
"We acknowledge that, in our response, we failed in our obligations and responsibilities to our students, our employees and our community," he said. "For this, we are deeply sorry to everyone who is rightfully hurt and offended by these images."
After WKRG's report, black students and other students of color said the photos made them feel unwelcome at the Mobile, Alabama, institution.
"We have black students on campus, how do you think that makes them feel?" Chante Moore, a university student, told WKRG. "Do you care about your students?"
Two of the professors in the photos have since apologised. Mr Wood said the confederate soldier outfit was a last-minute choice that he regrets.
"I sincerely apologise and am sorry for doing so, and ask for forgiveness for this error in judgment," he told Inside Higher Ed.
Mr Sharland also apologised in a statement to the publication.
"In retrospect I can see why someone might find the image hurtful, and I regret this attempt at humour that clearly failed," he said. "It was not my intent to hurt or be offensive, and if anyone is offended by this picture I apologise."
Ms Weldy did not immediately respond to a message from The Washington Post late on Sunday.
The Washington Post
Register for free to continue reading
Registration is a free and easy way to support our truly independent journalism
By registering, you will also enjoy limited access to Premium articles, exclusive newsletters, commenting, and virtual events with our leading journalists
Already have an account? sign in
Register for free to continue reading
Registration is a free and easy way to support our truly independent journalism
By registering, you will also enjoy limited access to Premium articles, exclusive newsletters, commenting, and virtual events with our leading journalists
Already have an account? sign in
Join our new commenting forum
Join thought-provoking conversations, follow other Independent readers and see their replies