Charleston shooting – as it happened: Suspect Dylann Roof in custody as vigils held for victims
The church's pastor - a Democratic member of the state Senate - was amongst those killed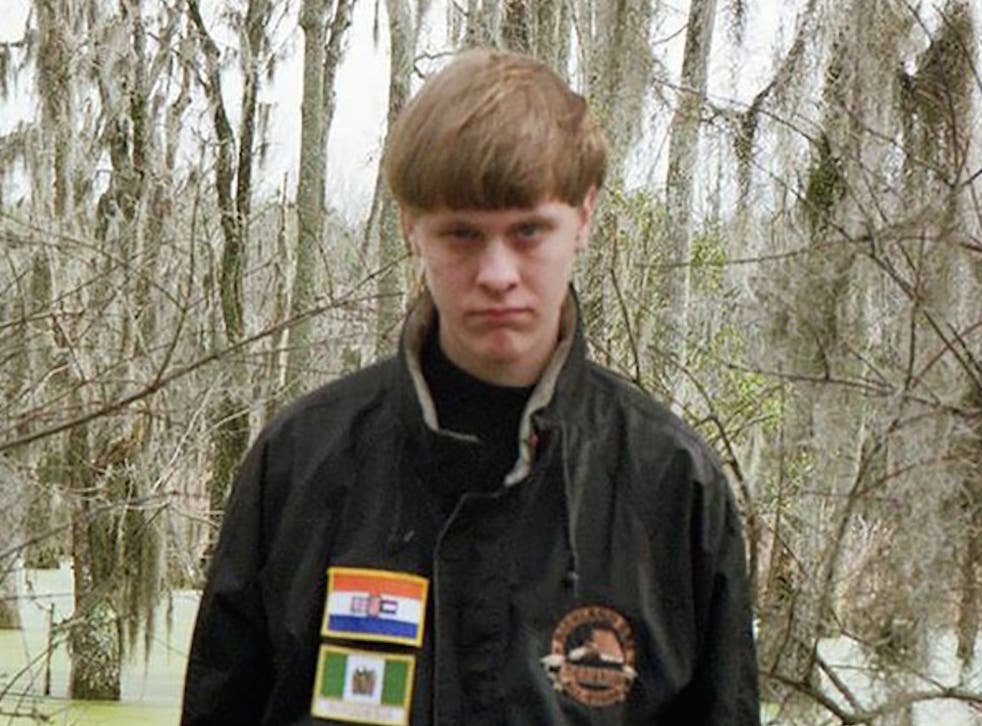 Police have arrested the suspect in a shooting at a Charleston, South Carolina church that left nine dead.
Dylann Roof was arrested on Thursday in Shelby, North Carolina, about three hours north of Charleston.
Here are the latest updates:
• Nine victims identified of church massacre in South Carolina
• Two separate prayer vigils targeted by bomb threats
• Uncle was worried about the man suspected of church massacre
• President Obama speaks on hate crime, race and gun control after church shooting
• Suspect caught by police in North Carolina
• Presidential candidates react to the Charleston shooting
• The nation's most storied black church is a target of another hate crime
• Shooter allegedly told survivor 'You have to go'
• Nine killed in shooting at historic South Carolina church
• Five-year-old child 'played dead' to survive
• Police say gunman prayed with victims 'for almost an hour' before opening fire
• Police chief says incident was 'absolutely a hate crime'
Please allow a moment for the liveblog to load
The church where the shooting took place, the Mother Emanuel African Methodist Episcopal Church in Charleston, has one of the largest and oldest black congregations in the South.
With roots in the early 19th century, the church's current building was built in 1891. It is considered a historically significant building, according to the National Park Service.
One of its founders, Denmark Vesey, tried to organize a slave revolt in 1822. He was caught, and white landowners had his church burned in revenge. Parishioners worshipped underground until after the Civil War.
Register for free to continue reading
Registration is a free and easy way to support our truly independent journalism
By registering, you will also enjoy limited access to Premium articles, exclusive newsletters, commenting, and virtual events with our leading journalists
Already have an account? sign in
Register for free to continue reading
Registration is a free and easy way to support our truly independent journalism
By registering, you will also enjoy limited access to Premium articles, exclusive newsletters, commenting, and virtual events with our leading journalists
Already have an account? sign in