South Carolina Senator says PayPal is 'showing tolerance for pedophiles' by boycotting anti-LGBT bill
'They want men who claim to be women to be able to go into the bathroom with children,' said Senator Lee Bright
Rachael Revesz
New York
Thursday 07 April 2016 17:10 Comments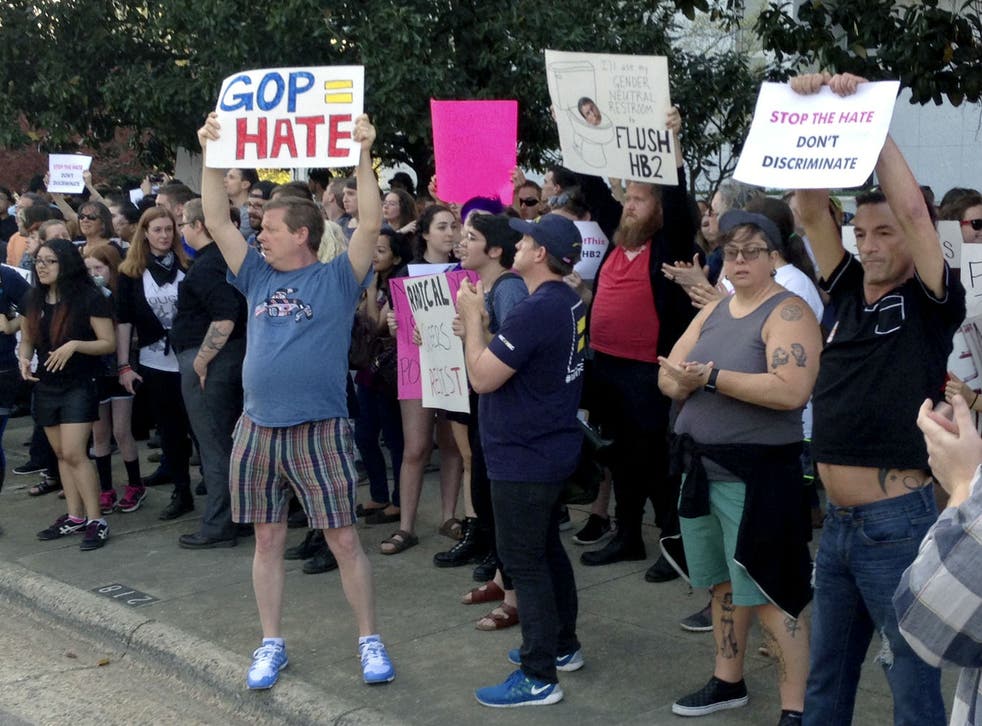 South Carolina may be close to passing a copycat discriminatory law following North Carolina's success in severely restricting protection of its LGBT citizens.
Republican Senator Lee Bright has introduced a bill that borrows language from North Carolina specifically to bar transgender people from accessing public facilities.
If passed by the governor, the bill would impose three things: it would stop municipalities from allowing transgender people from using bathrooms and it would ban state buildings and schools from allowing transgender people to use sex-designated bathrooms.
Mr Bright criticised PayPal for scrapping its plans to build a new operational center in North Carolina in protest at the discriminatory law.
"They're [North Carolina is] getting so much grief out of it [the new law]. Apparently PayPal has shown its support for pedophiles by wanting them to go into bathrooms," he said. "Well, I want to stand with North Carolina and I think you should as well, for our neighbours to the north who are showing some common decency and some common sense."
Mr Bright's previous proposals include schools teaching students how to shoot guns and that his state should withdraw from the US and impose their own laws, known as "secession", a move among southern states which led to the Civil War.
He also made his views against refugees, abortion and gay marriage clear on twitter.
"I've about had enough of this," added the Senator. "I mean, years ago we kept talking about tolerance, tolerance, and tolerance. And now they want men who claim to be women to be able to go into the bathroom with children. And you got corporations who say this is OK."
Mr Bright has searched for co-sponsors and has been taken up on the offer by Republican Senator Kevin Bryant.
The Republican Governor Nikki Haley responded that the existing law works well and she does not agree with the proposed bill.
"I don't know of any example that we've had a problem on and South Carolina is going to continue to focus on ethics and on roads and on jobs and on all of those things because we think we've got that part covered."
According to Think Progress, similar discriminatory legislation is also underway in Tennessee, and has been passed already in Mississippi.
Register for free to continue reading
Registration is a free and easy way to support our truly independent journalism
By registering, you will also enjoy limited access to Premium articles, exclusive newsletters, commenting, and virtual events with our leading journalists
Already have an account? sign in
Join our new commenting forum
Join thought-provoking conversations, follow other Independent readers and see their replies