Four new spider species found in Colombia's biodiversity hotspot
After embarking on an expedition at the Jardín Botánico del Pacífico (JBP) in Bahía Solano, researchers discovered four new spider speicies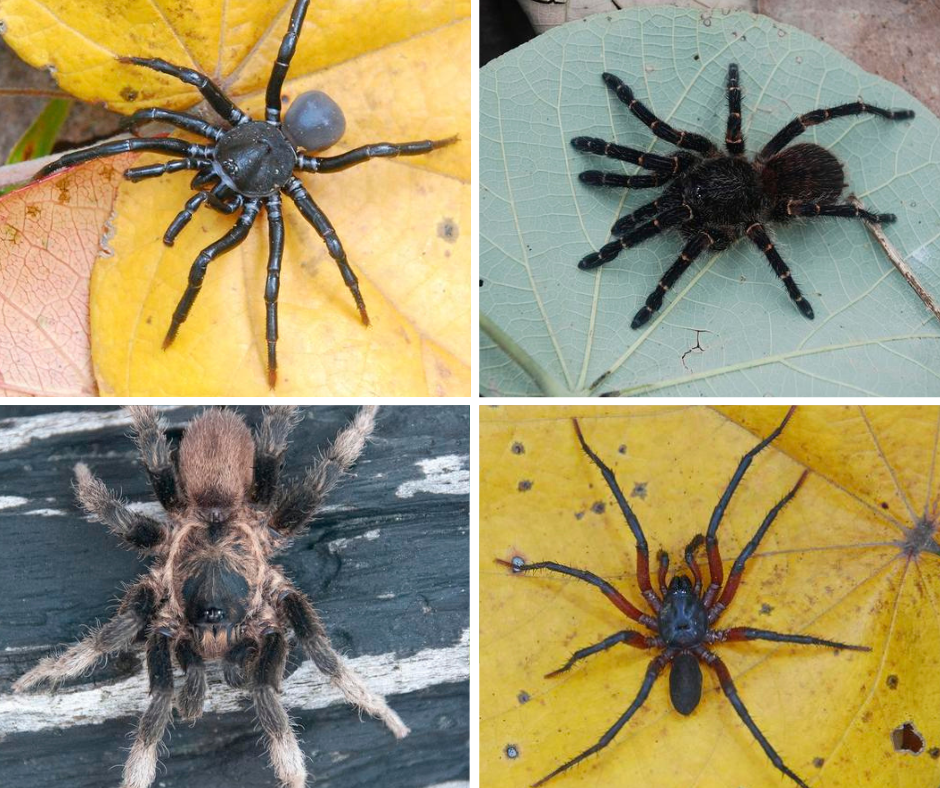 A group of researchers discovered four new tarantula species in a largely uncharted "biodiversity hotspot" in the Colombian Pacific region.
The discovered spiders are called Ummidia solana, Melloina pacifica, Euthycaelus cunampia and Neischnocolus mecana.
According to the World Rainforest Movement, the Chocó Biogeographical Region comprises an area of some 75,000 square kilometres on the Pacific Coast of Colombia, spreading from Panamá to Ecuador.
"Due to a combination of evolutionary, ecological, climatic and geologic factors, this region presents the highest biodiversity concentration per area in the world," it added.
As the area has remained largely unexplored, particularly when it comes to spider diversity, researchers wanted to change that and decided to embark on an expedition at the Jardín Botánico del Pacífico (JBP) in Bahía Solano to study a group of spiders known as Mygalomorphae.
This includes the likes of tarantulas, trapdoor spiders, funnel-web spiders, millimeter-sized spiders with little use of the silk, and bald-legged spiders with the ability to attach the substrate to their bodies.
These spiders are predatory, mostly terrestrial, and very often have restricted geographic distributions and high levels of endemism.
During the research process, scientists discovered and documented four species, and noted that these "taxonomic breakthroughs represent the first recorded instances of their respective genera in the region, expanding their geographical distribution.
"Each species was meticulously illustrated, described, and scientifically discussed, offering valuable insights into their morphological characteristics, taxonomy, and biogeography," researchers said.
As for the results of the study, this serves as a "significant contribution to our understanding of the region's biological diversity, known for its exceptional species richness and endemism," they added.
Going deeper into their finding, researchers unveiled these four spiders:
Ummidia Solana is named after Bahía Solano and marks the first record of the Ummidia genus within the Chocó Biogeographic Region.
The next spider, the Melloina pacifica is named after the Colombian Pacific region it inhabits. Melloina is known to thrive in diverse ecosystems, including caves.
Euthycaelus cunampia pays tribute to two Emberá indigenous community members, Don José and Don Antonio, who shifted from hunting traditions to guiding tourists and scholars at the JBP. This discovery marks the first instance of the Euthycaelus genus and the subfamily Schismatothelinae outside specific Colombian regions.
Neischnocolus mecana is the fourth species and is named after a township in Bahía Solano.
Researchers concluded that the study "serves as a testament to the potential existence of undiscovered species and the need for comprehensive taxonomic research."
The study was published in the journal ZooKeys.
Join our commenting forum
Join thought-provoking conversations, follow other Independent readers and see their replies