'Spots' the rare white alligator has died in Louisiana aged 28
The animals suffered from a rare genetic disorder called leucism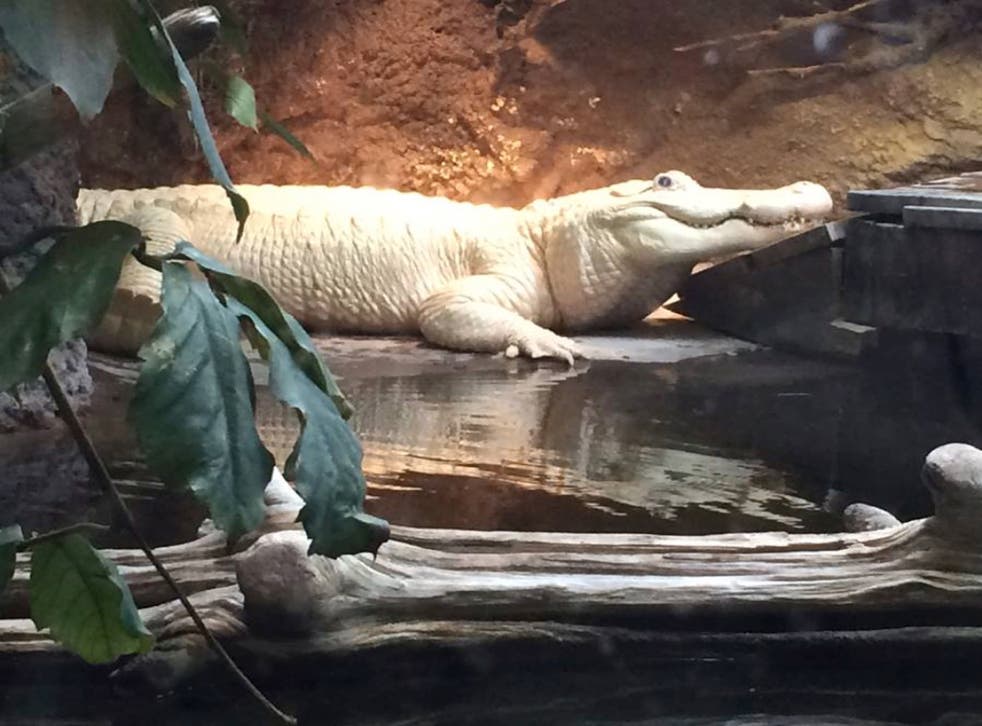 And so farewell Spots. You had it pretty good, all things considered.
You suffered from leucism, a rare genetic condition that reduces the colour pigmentation in the skin. Experts say it makes it all but impossible for animals with the condition to live in the wild.
Fortunate then, that you were one of 17 alligator hatchlings recovered by the Louisiana Land and Exploration Company in the swamps in 1986 and taken to New Orleans' Audubon Zoo four years later.
And it seems that for quarter of a century, you delighted and enthralled visitors.
"Audubon Nature Institute is deeply saddened to announce the death of Spots," said a message posted to the Aquarium's Facebook page. "Spots died today at the age of 28."
Managing Director Rich Toth, added: "We have been fortunate to be able to experience the wonder of such a rare and beautiful animal."
"Because of Spots' leucistic condition, his chances for survival in the wild were practically impossible. We're proud to have cared for him for more than 28 years."
Register for free to continue reading
Registration is a free and easy way to support our truly independent journalism
By registering, you will also enjoy limited access to Premium articles, exclusive newsletters, commenting, and virtual events with our leading journalists
Already have an account? sign in
Register for free to continue reading
Registration is a free and easy way to support our truly independent journalism
By registering, you will also enjoy limited access to Premium articles, exclusive newsletters, commenting, and virtual events with our leading journalists
Already have an account? sign in
Join our new commenting forum
Join thought-provoking conversations, follow other Independent readers and see their replies