Cold virus lurking in Russian Sputnik vaccine, says Brazil
'In people who are immune-compromised... there could be a higher rate of adverse effects because of it, including potentially serious ones'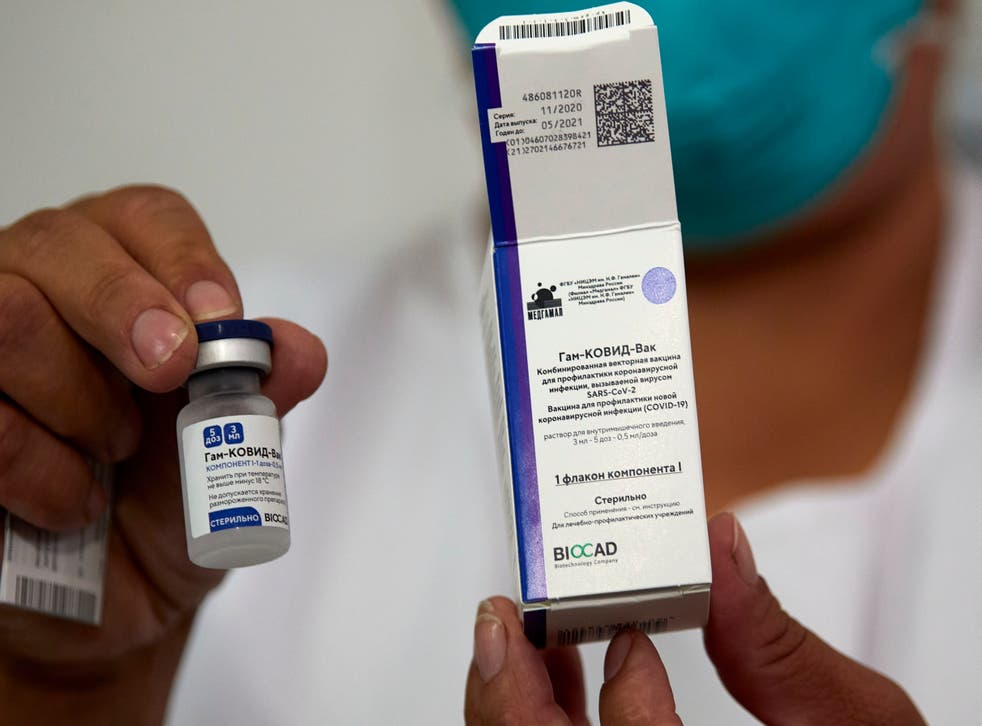 Batches of Russia's Sputnik V Covid vaccine which were sent to Brazil carried a live version of the common cold virus, Brazil's health regulator reported.
Angela Rasmussen, a virologist who works at Canada's Vaccine and Infectious Disease Organization, said that the finding "raises questions about the integrity of the manufacturing processes," adding that it could be a safety issue for those who have weaker immune systems, AFP reported.
The problem apparently involves an "adenovirus vector," which is a respiratory illness-causing virus. In normal circumstances, it is genetically modified so that it cannot replicate, yet is able to carry DNA instructions which mean that human cells can develop the spike protein of the coronavirus.
According to scientists at Brazil's regulator Anvisa however some of the Sputnik V vaccine's vectors are "replication compliant." This means that it is able to replicate, when usually it should not be able to.
Scientists suggested that this could have occurred due to a manufacturing problem known as "recombination," in which the modified adenovirus could have gained back the genes it needed to replicate.
Ms Rasmussen, called the error a quality control issue, instead of a problem relating to the technology used to make the jab.
She explained that "for most people this probably won't be a big deal because adenoviruses are generally not thought of as really important human pathogens."
The Canadian scientist added: "In people who are immune-compromised... there could be a higher rate of adverse effects because of it, including potentially serious ones."
She went on to highlight the unfortunate impact on confidence this could have for the vaccine, especially since a study in The Lancet journal showed it to be safe and over 90 per cent effective.
Russia's Gamaleya Institute who were responsible for developing the vaccine, have denied the reports however. Denis Logunov, deputy director of the Gamaleya Institute, said: "The statements I have read in the press have nothing to do with reality."
This comes following Brazil's decision to ban the import of the Russian vaccine over safety concerns of "inherent risks" as well as "serious" defects.
Meanwhile, Russia has said the decision is politically motivated, announcing on Twitter: "Anvisa's delays in approving Sputnik V are unfortunately of a political nature and have nothing to do with access to information or science."
Join our new commenting forum
Join thought-provoking conversations, follow other Independent readers and see their replies