Standing Rock protesters to lead Washington DC march urging Donald Trump to discuss indigenous rights
Demonstrators will set up teepee encampment next to Washington Monument before marching on the White House and holding a rally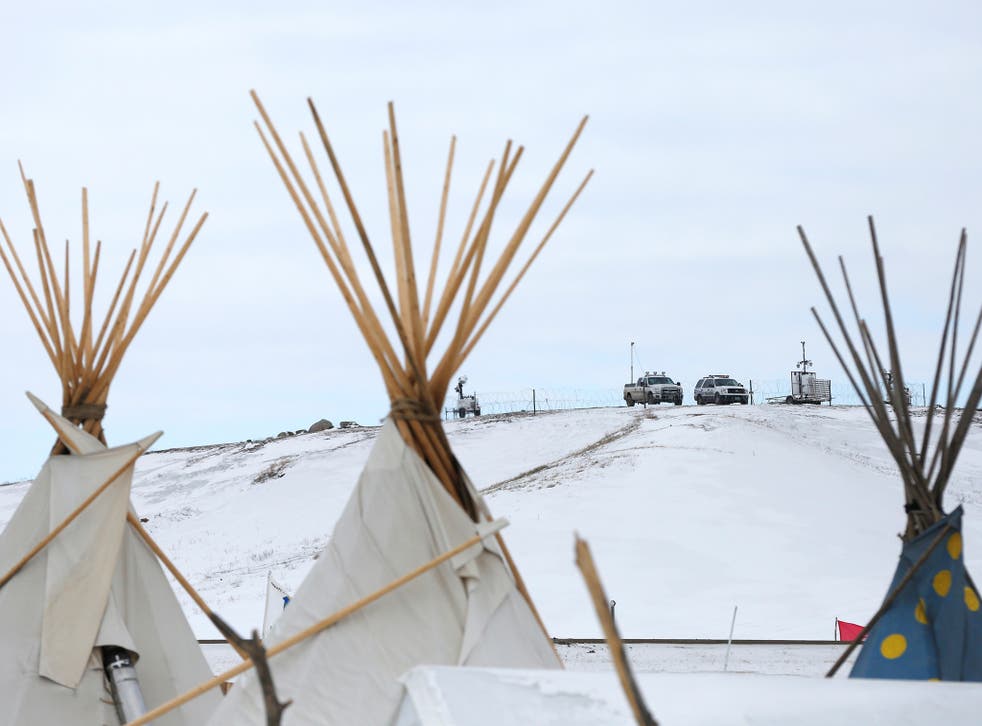 Standing Rock protesters are heading to the US capital for four days of demonstrations against the construction of the Dakota Access pipeline and to raise awareness of other issues affecting Native Americans.
Activists from indigenous tribes from across America will set up a teepee encampment next to the Washington Monument, before marching on the White House and holding a rally in the city's Lafayette Square on Friday morning.
The protests follow a year-long battle by the Standing Rock Sioux Tribe and environmentalists against the construction of the controversial Dakota Access pipeline.
Demonstrations last year drew Indians from hundreds of tribes in North Dakota and sparked a resurgence of the indigenous rights movement.
The tribes argue that the 1,172-mile pipeline, which is meant to bring oil from North Dakota's Bakken shale region to Illinois, crosses sacred burial grounds and threatens its water supply where it crosses the Missouri River a mile from the tribe's reservation.
The Washington DC protests, organised by Standing Rock along with the Indigenous Environmental Network and the Native Organisers Alliance, will ask the Government to require tribal consent when considering major infrastructure projects crossing through their lands.
They will also urge Donald Trump to meet with tribal leaders to discuss indigenous rights.
Alongside the demonstrations, there will be performances by Taboo from Black Eyed Peas and Gabriel Ayal, according to a poster for the event.
Dallas Goldtooth, an organiser with the Indigenous Environmental Network, told ABC News: "Our plan here is to really be a central hub for a lot of information of ongoing issues going on across quote-on-quote Indian country.
"This is also a space for a lot of tribal representatives, frontline grassroots leaders to do some workshops, presentations about issues that are affecting their land, their homelands, their peoples and just to be a hub to really organise and celebrate."
It comes as a federal judge ruled earlier this week against a preliminary request from the Cheyenne River Sioux Tribe to block the final phase of the Dakota Access pipeline on religious grounds.
Both the Standing Rock and Cheyenne River Sioux Tribes have challenged the project in a lawsuit, with a ruling expected in April.
Last November, the US Army Corps of Engineers denied the permit to build the $3.8 billion (£3 billion) pipeline amid months of protest outside the Standing Rock Sioux Reservation in North Dakota, with the tribe saying the project would contaminate its water supply.
But in January, President Trump signed an executive order instructing the army corps of engineers to "review and approve" the project "in an expedited manner".
Join our new commenting forum
Join thought-provoking conversations, follow other Independent readers and see their replies