Stanford: Former star swimmer found guilty of raping unconscious woman on Ivy League campus
The former champion swimmer faces up to ten years in jail
Andrew Buncombe
New York
Thursday 31 March 2016 17:58 Comments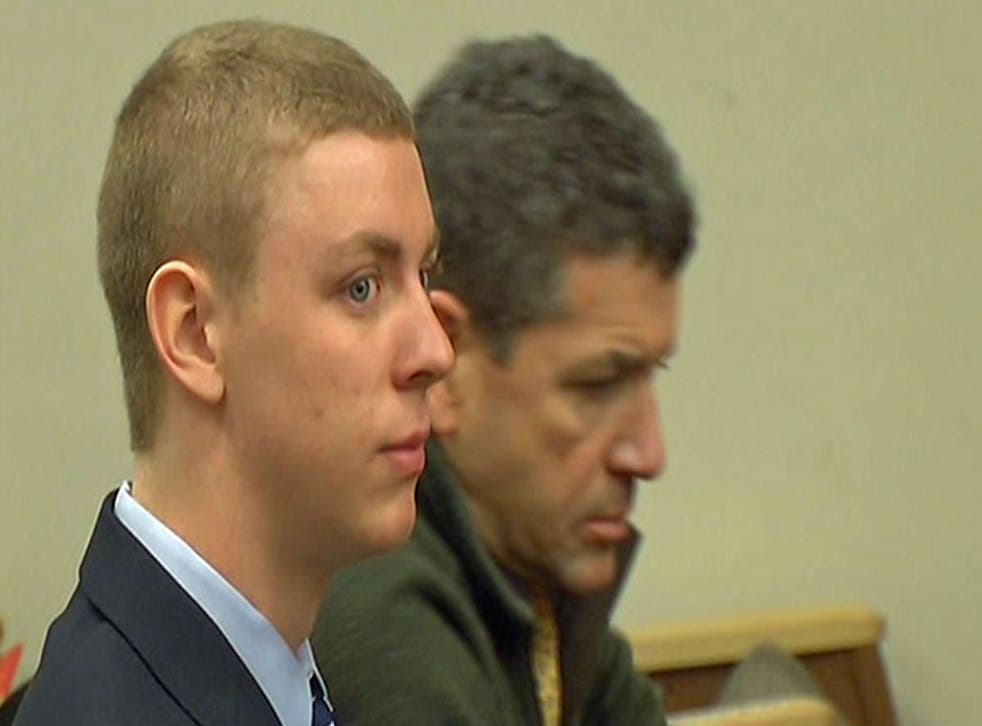 A former star of the Stanford University swimming team has been convicted of raping an unconscious woman after a party on the campus of the Ivy League college. He now faces up to 10 years in jail.
Brock Turner, 20, was arrested in January 2015, after two men on bicycles saw him on top of the woman, who was lying on the ground. They said he jumped off her once he saw them and they pinned him down until police arrived.
Turner admitted that he had fondled the unnamed victim - a 23-year-old UC Santa Barbara graduate who lived in Palo Alto, where the college is located - but had always denied that he raped the woman.
On Wednesday, as the guilty verdict was read, his mother cried and stamped her feet. The victim reportedly smiled and then started to cry.
"Drunk means no. Passed out means no," said Santa Clara prosecutor Jeff Rosen.
"Today a Santa Clara County jury gave a verdict, which I hope will clearly reverberate throughout colleges, high schools and everywhere in our country."
Turner and the woman had attended the same party that evening and both were intoxicated, the court was told. The victim testified she had woken in the hospital and had dried blood on her hands and elbows.
This is the latest in a series of cases to draw attention to the issue of sexual assaults on college campuses in the US. US Vice President Joe Biden has called campus sexual assault "an epidemic", while the White House launched a task force to address the issue in 2014.
Turner smelled of alcohol when he was arrested and told police he had seven cans of beer that night and thought he was having consensual sex with the woman, who authorities said was breathing but "completely unresponsive" as she lay near a tree and a trash bin.
"He stated that he was drunk but was able to remember everything," said a police report.
"His head was a little fuzzy due to the effects of the alcohol, but he consciously decided to engage in the sexual activity with victim. He was having a good time with victim and stated that she also seemed to enjoy the activity."
Turner withdrew from school January 27, 2015, the day prosecutors announced he would be charged, university officials said, adding he is no longer allowed on campus.
Reuters said that Stanford University has come under fire in the past for a lax response to campus sexual assault. Between 1997 and 2009, just four of 175 reported sexual assaults were formally adjudicated at Stanford, with two of the alleged attackers held responsible, according to a report by Michele Landis Dauber, a Stanford law professor.
California became the first state to pass legislation that shifted the standard of consent for sexual activity at colleges from whether a person said no to whether both partners said yes.
Register for free to continue reading
Registration is a free and easy way to support our truly independent journalism
By registering, you will also enjoy limited access to Premium articles, exclusive newsletters, commenting, and virtual events with our leading journalists
Already have an account? sign in
Join our new commenting forum
Join thought-provoking conversations, follow other Independent readers and see their replies