Judge who sentenced Stanford rape case's Brock Turner to six months gives Latino man three years for similar crime
Judge Aaron Persky faces recall and investigation over claims he was 'unduly lenient'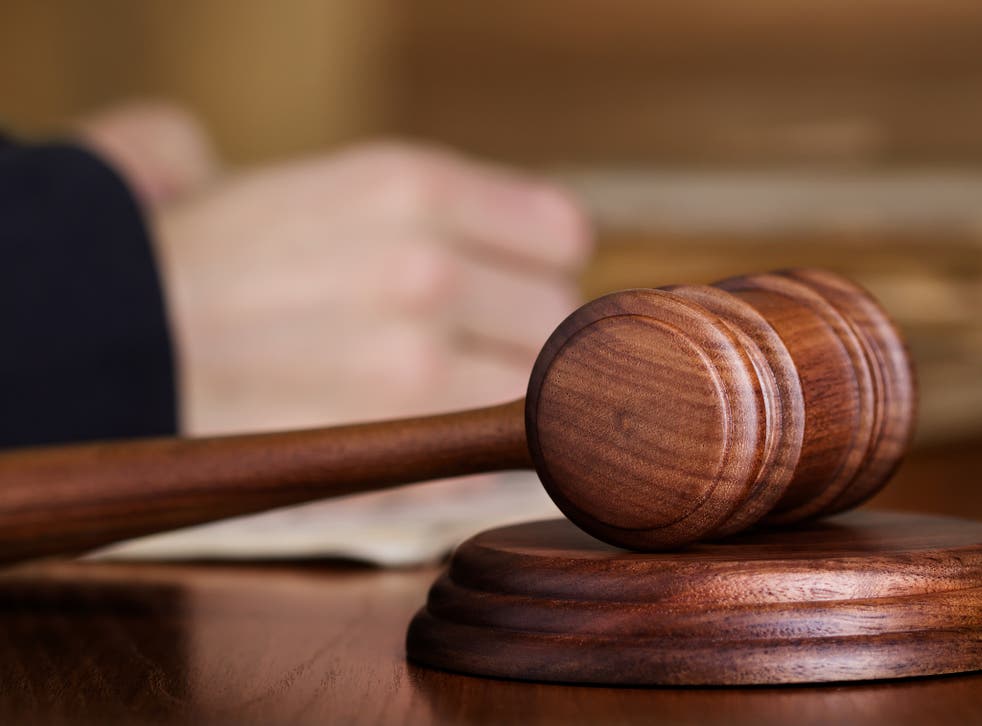 The judge who sentenced former Stanford University swimmer Brock Turner to six months in jail is presiding over a similar case in which he will sentence a Latino man to three years in prison.
Judge Aaron Persky generated international outrage after handing Turner what was perceived to be a lenient sentence after the former swimmer was convicted of three counts of sexual assault.
Mr Persky is now presiding over the case of Raul Ramirez, a 32-year-old immigrant from El Salvado who has admitted assaulting his female roommate.
The case has distinct similarities to the Turner case, but the sharp contrast in sentences has raised questions about court bias and how Turner may have benefitted by coming from a privileged background.
Mr Persky faces a recall campaign led by a Stanford University law professor and more than a dozen state lawmakers have called for an investigation, arguing Mr Persky's sentence "shows bias and undermines public faith in the judicial system".
Turner was arrested after two people spotted him "thrusting" on top of a motionless woman, and called the police. He was convicted of assault with intent to commit rape of an intoxicated woman, sexually penetrating an intoxicated person with a foreign object and sexually penetrating an unconscious person with a foreign object.
In a statement to the court following his conviction but before sentencing, Turner blamed a "party culture" of "drinking", and refused to acknowledge the assault.
'Hero' Swedish student who stopped Stanford rape describes what he saw
But despite the evidence the woman was unconscious, Mr Persky said it should not count against him at sentencing.
Mr Persky subsequently made an exception for Turner, refusing to sentence him to the minimum of two years in prison as recommended by US law, saying the case was "unusual" and that prison would have a "severe impact" on him, the Guardian reports.
Meanwhile, Ramirez, who has pleaded guilty to a charge of sexual penetration by force, and apologised for his crime, saw his bail set at $200,000, compared to Turner's $150,000, and will be sentenced to three years in jail.
Neither Turner nor Ramirez had any previous convictions for serious or violent crimes, court documents showed.
According to the Guardian, Ramirez's guilty plea meant Mr Persky was legally bound to sentence him to the minimum custodial term.
Countries where sexual violence has become a way of life

Show all 19
However, critics say that while Turner's case prompted Mr Persky to make an exception, the judge showed no willingness to negotiate with Ramirez to reduce his sentence.
Professor Michele Landis Dauber of Stanford University, who is leading the recall said: "This just shows that our concern about Judge Persky's ability to be unbiased is justified. We continue to think that he abused his discretion in giving an unduly lenient sentence to Turner."
"What's happened with Mr Ramirez is standard," said Alexander Cross, an attorney who briefly represented Ramirez. "The anomaly is the Stanford case."
But Gary Goodman, a supervising attorney for the Santa Clara County public defender's office pointed out that the law in California carries more punitive weight in cases of sexual assault of a conscious person in comparison to unconscious victims.
A review of 20 criminal cases handled by Mr Persky, carried out by the Press Association, concluded racial biases were not evident in the judge's decisions.
However, Ramirez's case has sparked debate over court bias in America, where black and Latino people are far more likely to face custodial sentences than white defendants in similar circumstances.