Stanford rape case: Judge Aaron Persky speaks out for the first time, says he was 'fair' to both sides
He has launched his own 'Retain Judge Persky' movement as part of a bitter battle by campaigners to oust him for handing down 'lenient sentences' to violent perpetrators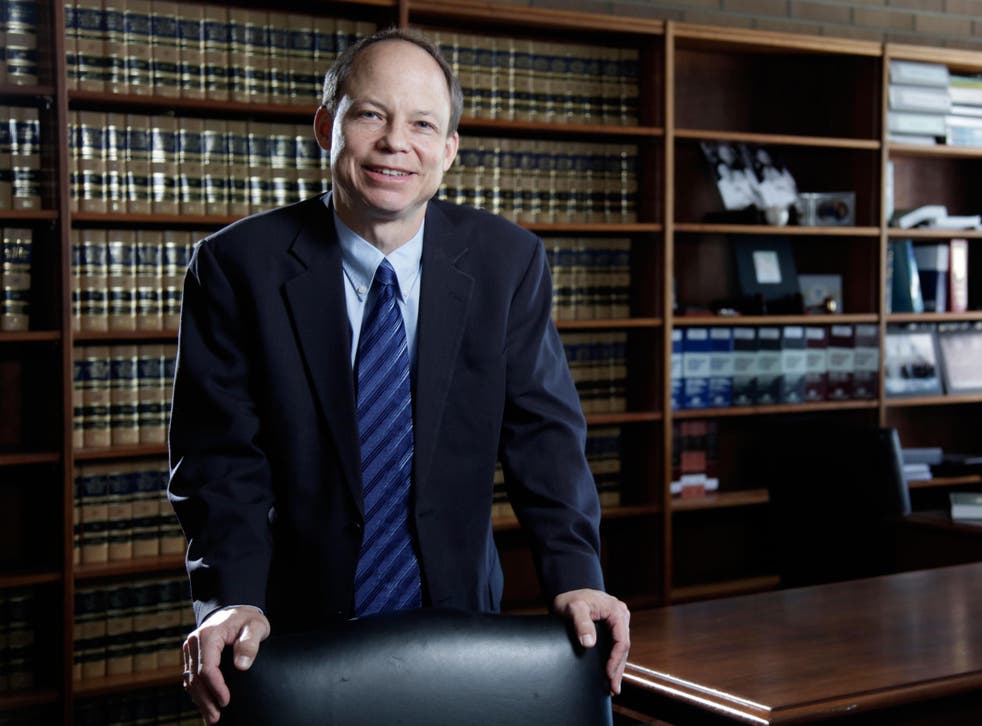 The Stanford rape case judge has spoken publicly for the first time, claiming he was "fair" in the sentencing of athlete Brock Turner and has launched a movement to remain involved in the case.
Aaron Persky, who sentenced Turner to six months in June for three counts of sexual assault against an unconscious woman, has launched a website called RetainJudgePersky.com.
"I believe strongly in judicial independence," he wrote.
"I took an oath to uphold the Constitution, not to appease politicians or ideologues. When your own rights and property are at stake, you want the judge to make a fair and lawful decision, free from political influence."
He added that he has worked in public service for 20 years and has "prosecuted hate crimes and sexually violent predators".
"As a judge, I have heard thousands of cases. I have a reputation for being fair to both sides," he said.
The new effort comes in retaliation to the opposing movement to recall Mr Persky, led by Stanford law professor Michele Dauber, which quickly gained momentum after the impact statement of the survivor sexual assault went viral. The 7,000 word statement was praised openly by vice president Joe Biden and other politicians. The movement has gathered more than $250,000 and two million names across two petitions.
As a result of the campaign, prosecutors removed the judge from a new sexual assault case, citing a lack of confidence in him.
Mr Persky's request to remove himself from criminal cases was granted last week, and he was moved to rule in civil courts instead.
Ms Dauber warned, however, that Mr Persky could rotate back in the future and had already displayed "bias" and "lenient sentencing" against perpetrators of domestic violence in civil courts.
A large protest is planned on Friday morning, the day of Turner's release, outside the Santa Clara county Hall of Justice, next to the jail where the 20-year-old is being held. Due to his good behaviour he will have only served half of his six-month sentence.
Mr Persky has his defenders, however, including deputy public defender at the Santa Clara County Office, Sajid Khan, who said the recall movement is "misguided and short-sighted", arguing for compassion and mercy against convicted felons rather than being overly punitive.
Join our new commenting forum
Join thought-provoking conversations, follow other Independent readers and see their replies