Starbucks baristas to now write racial equality slogan on cups instead of your name
Noble effort to improve race relations or calculated ploy to shift more coffee?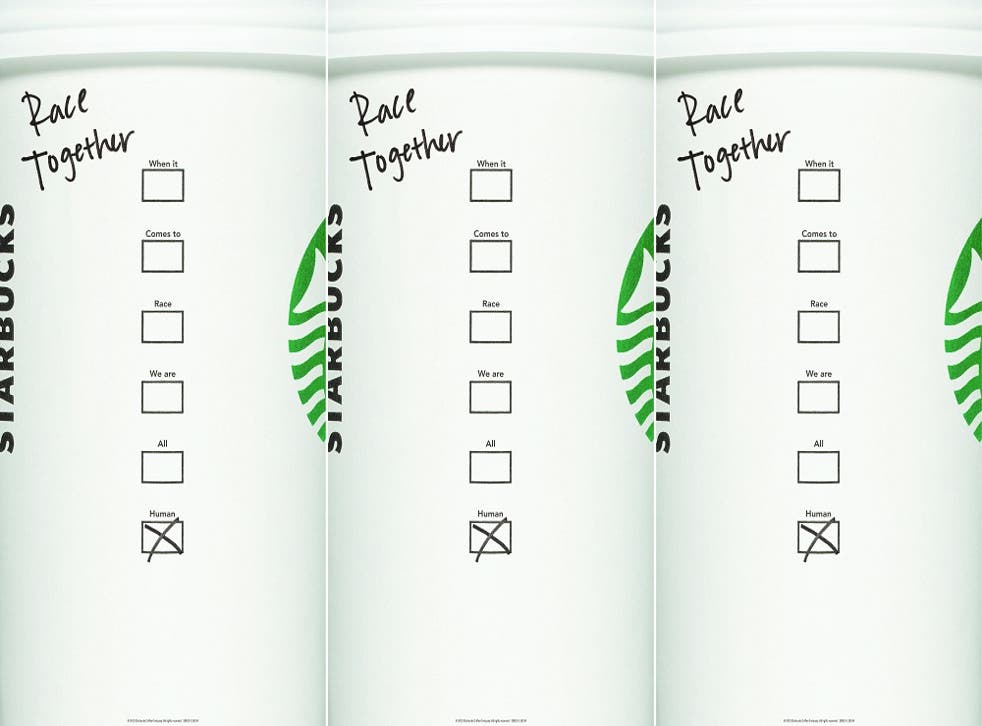 Because brands really can't be seen to be pushing egalitarian messages enough in 2015, Starbucks baristas in the US are going to start making small talk with customers about Ferguson.
They will now write "Race Together" on their ever-Instagrammable cups and "may also engage customers in conversation through Race Together stickers available in select stores", according to a Starbucks press release.
CEO Howard Schultz is behind the initiative, which was developed in open employee forums following a string of "racially-charged tragedies" around the country.
Chit-chat about equality won't be on the menu but will be conducted at baristas' digression, potentially making buying a coffee kind of awkward.
In a video to employees, Schultz implied that staff would write "Race Together" on cups and then work in some debate if asked about it.
"If a customer asks you what this is, try and engage in a discussion, that we have problems in this country with regard to race and racial equality, and we believe we're better than this, and we believe the country is better than this," he said.
"And if this makes you have a conversation with a customer about the need for compassion, the need for empathy, the need for love towards others - if you can do that with one customer, one day, then you're making a significant difference."
Schultz laid it on thick.
"There were some people that said, 'Howard, this is not a subject we should touch. This is not for you. This is not for our company. This is for someone else,'" he continued. "I reject that. I reject that completely because we can't leave this for someone else."
Noble effort to improve race relations or calculated ploy to shift more coffee? You decide.
Register for free to continue reading
Registration is a free and easy way to support our truly independent journalism
By registering, you will also enjoy limited access to Premium articles, exclusive newsletters, commenting, and virtual events with our leading journalists
Already have an account? sign in
Register for free to continue reading
Registration is a free and easy way to support our truly independent journalism
By registering, you will also enjoy limited access to Premium articles, exclusive newsletters, commenting, and virtual events with our leading journalists
Already have an account? sign in
Join our new commenting forum
Join thought-provoking conversations, follow other Independent readers and see their replies