Steel Standing: Creator of iconic 9/11 image launches foundation to help local community
Anthony Whitaker was among those who rushed into danger on the morning of September 11, 2001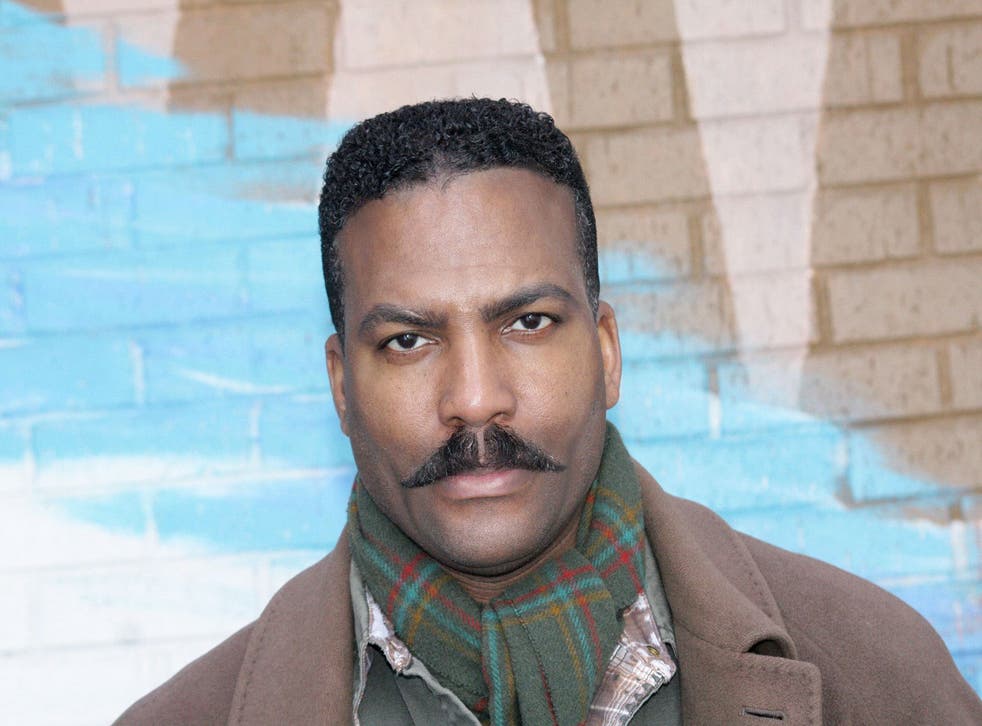 He was not a firefighter, or a policeman.
But when two hijacked planes were flown into New York's Twin Towers, Anthony Whitaker was among the first to respond.
A specialist with the Con Edison power company, he was dispatched to the smouldering ruins to help deal with the dangers from still live electricity currents.
The night he arrived, he saw a lot of things, many of them terrible. And he also saw the outline of some ruins that have come to occupy much of his spare time and his effort in the years and months ever since.
It was part of the South Tower, still 18 stories in height, and caught by the arc lights that had been set up by the emergency teams. It was, literally, steel still standing.
Whitaker, an artist and photographer, realised instantly that he wanted to capture the image confronting him.
Even amid the rubble of a city and a nation that felt like it had been kicked in the belly, he saw it was a also somehow symbol of defiance and enduring. Seven days later, he took the image. A week after that, the edifice had been torn down.
"When I saw it, I felt a gem of hope," he said, sitting over tea recently in a New York hotel. "I was from a generation that had not experienced war; it was always fantastical. I kept asking myself 'What does this mean'."
He added: "I wanted to know what it would mean for my future. I was 37 at the time."
Whitaker has promoted his iconic image in the years that have passed and presented copies of the photograph to everyone from Colin Powell, who was Secretary of State at the time Al-Qaeda struck., to Ban ki-Moon. To him, the image he captured before the salvage crews tore it down, bore a sense of resilience and strength.
To his artist's eye, it also carried a sense of spirituality, echoing as it does, a medieval cathedral from Europe.
"Good and evil. There is a duality about," said Mr Whitaker, who lives in Harlem. "I think they should have kept it in place as a memorial. People have seen it. It's become iconic."
Like many, Whitaker thinks the US has changed considerably since those dark days. It is not just the extra security checks at airline check-in; people feel more vulnerable, less safe. They know the homeland has been breached in a way that had never happened before, a sense of shock comparable perhaps to that experienced after the attack on Pearl Harbour.
"People have to be more aware of world affairs. People have become more cognisant about what is going on in the world," he said.
Whitaker says that at a personal level, he and perhaps others of his generation have lost any sense of innocence.
"It's used to feel like we were living in a Garden of Eden. You felt you were living in a bubble that no-one could touch," he said.
"If you had told me the day before that this would happen, I would not have believed you."
Whitaker is now turning his image into a sculpture; one of the first recipients will be staff at the Pentagon, that also suffered 125 fatalities when the third hijacked plane was flown into it.
He is also trying to use the image to create a foundation to raise funds to help people who have been affected. He is reaching out to corporate donors to support the project. More details can be found at steelstanding.org
In the meantime, Whitaker is continuing with his sculpture, and promoting the image he captured that day.
"Tragedy demands an artistic response," he said. "There has to be, because you have to look at all the emotions."
Join our new commenting forum
Join thought-provoking conversations, follow other Independent readers and see their replies