Stephanie Byers: Kansas could elect its first transgender lawmaker
Ms Byers' candidacy came after retiring from a 32-year career as a music teacher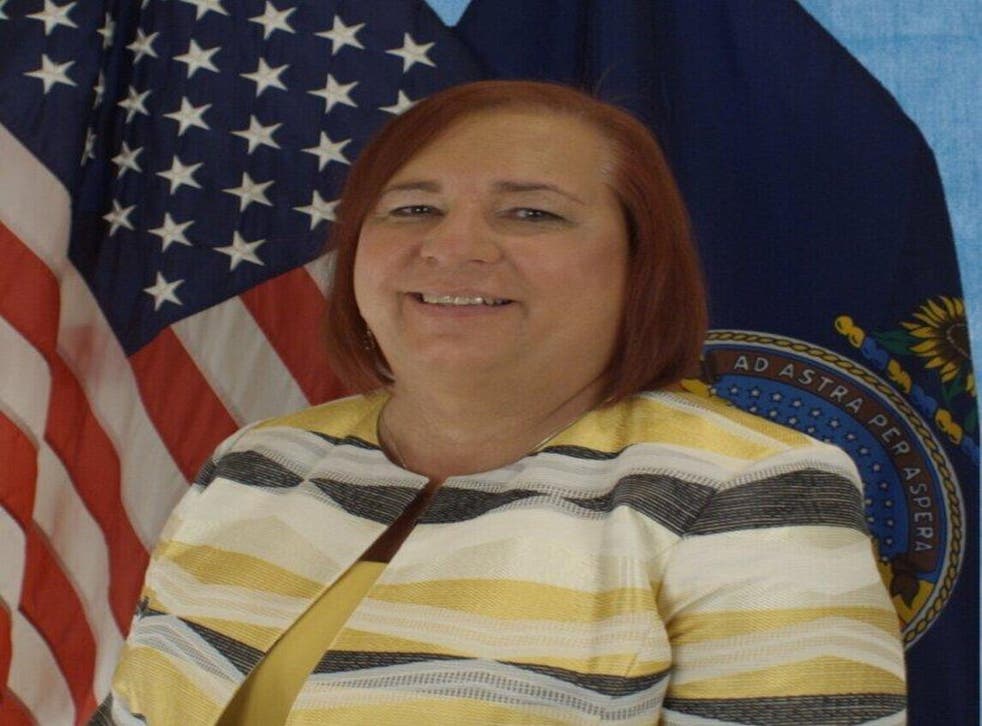 A retired school teacher could become the first transgender politician in Kansas if elected to the state's legislature in November.
Stephanie Byers ran unopposed in the Democrat primary on 4 August to fill the seat vacated by former Kansas House minority leader, Jim Ward.
She will face Republican candidate Cyndi Howerton in the traditionally Democrat-leaning district 86, which previously voted for Barack Obama and Hillary Clinton.
"As far as Kansas being ready to elect a transgender person, it is kind of about time," Ms Byers told the Associated Press.
If she wins, Ms Byers would become the first transgender person in the Kansas legislature and one of only four across the country, according to the LGBTQ Victory Fund.
Danica Roem of Virginia was the first transgender person elected to a state legislature in 2017, followed in 2018 by Gerri Cannon and Lisa Bunker in New Hampshire, and Brianna Titone, who won in a previously Republican district of Colorado.
In Kansas, there have been two LGBT+ lawmakers elected to the Kansas state legislature, Susan Ruiz and Brandon Woodward, and 11 elected officials throughout the state.
"Stephanie has shattered a long-standing political barrier in Kansas and is poised to join a small but growing number of out trans state legislators across the country," LGBTQ Victory Fund CEO, Annise Parker, said in a statement.
"Stephanie's victory, like every victory for a trans candidate, will inspire more trans leaders to run for office in their communities and that will be transformative."
Ms Byers' candidacy came after retiring from a 32-year career as a music teacher, most recently at Wichita North High School. Five of those years were after she transitioned in 2014.
She is running on protecting school funding, ending hospital closures, expanding Medicaid, and ending discrimination.
When asked if Ms Byers being a transgender person would be an issue in the upcoming election, her opponent, Ms Howerton, told AP that her campaign is focused on job creation, education and healthcare.
Register for free to continue reading
Registration is a free and easy way to support our truly independent journalism
By registering, you will also enjoy limited access to Premium articles, exclusive newsletters, commenting, and virtual events with our leading journalists
Already have an account? sign in
Register for free to continue reading
Registration is a free and easy way to support our truly independent journalism
By registering, you will also enjoy limited access to Premium articles, exclusive newsletters, commenting, and virtual events with our leading journalists
Already have an account? sign in
Join our new commenting forum
Join thought-provoking conversations, follow other Independent readers and see their replies