Vegas shooting: Stephen Paddock booked hotel room overlooking Lollapalooza festival
Officials say the shooter also looked at other areas in Chicago and Boston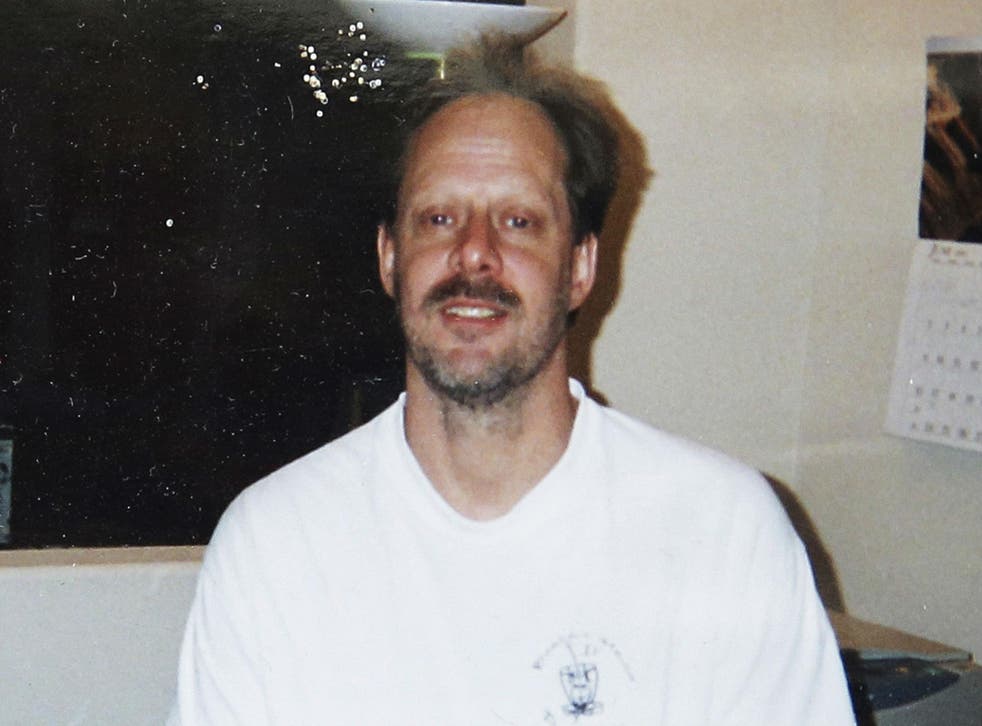 More than a month before the Las Vegas mass shooting, a man believed to be the shooter booked a hotel room overlooking yet another popular music festival.
The Blackstone Hotel told The Independent that a man named Stephen Paddock had booked a room during the Lollapolooza festival, but failed to show up.
"We can confirm that a reservation was made under the name Stephen Paddock, however authorities have not confirmed that this is the same person as the Las Vegas shooter," a spokesperson for the hotel said. "We are cooperating with the authorities on this matter."
Senior law enforcement officials told NBC News that Paddock, 64, had rented a room at a Chicago hotel, and also researched locations in Boston.
Investigators looking into Paddock also came across mention of Fenway Park, Boston police Lt. Detective Mike McCarthy said, with the police saying in a further statement that there was no threat to any venue in the city.
The Chicago Police Department said officers were aware of the reports and were looking into them.
"We are aware of recent media reports concerning Chicago and the Blackstone hotel and have been in communication with our federal partners," CPD spokesman Anthony Guglielmi tweeted.
He added: "As you saw earlier this week the city conducts extensive public safety planning and training around major events, in close coordination with our law enforcement partners, to ensure public safety."
Las Vegas shooting – in pictures

Show all 15
TMZ said Paddock booked a room across from the concert venue, Grant Park, starting on the first day of the festival and ending on the last. The room would have given Paddock a bird's-eye view of the concert, similar to the perch he used when firing into the Route 91 Harvest Festival in Las Vegas.
An estimated 100,000 people attended each day of Lollapalooza, which ran from August 3 through 6. Malia Obama, daughter of former President Barack Obama, was also in attendance.
Paddock also booked a room near another Las Vegas concert a week before the shooting, police confirmed. The retired accountant rented multiple apartments at the Ogden, a luxury tower with a view of the Life is Beautiful alternative music festival.
Partner of Las Vegas gunman releases statement describing him as "kind, caring, quiet man"
Clark County Sheriff Joseph Lombardo said the Las Vegas Metropolitan Police still did not know why the additional rooms had been booked, but suggested Paddock may have been doing pre-surveillance for his attack. Police have yet to comment on why he scouted the locations in Boston and Chicago, but a federal official said that authorities are looking into the possibility that Paddock may have planned additional attacks, potentially including a car bombing.
Shortly after the Life is Beautiful festival ended, Paddock checked into a 32nd-story suite at the Mandalay Bay Resort and Casino. Over the next four days, he stockpiled more than 20 weapons and installed cameras in and around the room.
On 1 October, he opened fire on the country music concert taking place below. The attacked killed at least 58 people and injured almost 500 people, making it the deadliest mass shooting in US history.
Police are still searching for a motive in the attack. In the days following the shooting, officials have combed through the crime scene and Paddock's affairs, trying to determine if anybody else may have been involved. Many of those answers still remain a mystery.
"Yes," Clark County Sheriff Joe Lombardo said on Wednesday when asked if the shooter had planned to escape after the killing. He did not elaborate how: "I can't tell you."
The shooter's girlfriend, Marilou Danley, returned from a trip to the Philippines on Wednesday, and denied any knowledge of the attack.
Ms Danley, who officials have called a "person of interest", said that Paddock had surprised her with a plane ticket to see her family just over two weeks ago. While there, he wired her $100,000 and told her to buy a home for her and her family. She said in a statement released by her lawyer that she feared that might be his way of breaking up with her, but nothing more.
She returned to the US voluntarily, and was not arrested by the FBI upon arrival. NBC News, citing anonymous former FBI officials, reported that Ms Danley said she remembered him laying in bed and moaning and that investigators are looking at the possibility he may have been in "physical or mental anguish".
Jihadi group Isis issued a statement claiming the attack in the wake of the shooting and released propaganda on Thursday claiming that Paddock had converted to Islam six months ago. However, officials have repeatedly said that they have so far found absolutely no links to international terror groups and have cast doubt on the claim.
Discerning Paddock's motive has proven especially baffling as he had no criminal record, no known history of mental illness and no outward signs of social disaffection, political discontent or extremist ideology, police said.
Join our new commenting forum
Join thought-provoking conversations, follow other Independent readers and see their replies