Stephen Paddock: 'Secret life' of mass murderer has left police struggling to find motive
The man described as 'kind, caring' spent decades building up an arsenal of weapons, police said
Jeff Farrell
Thursday 05 October 2017 09:41 Comments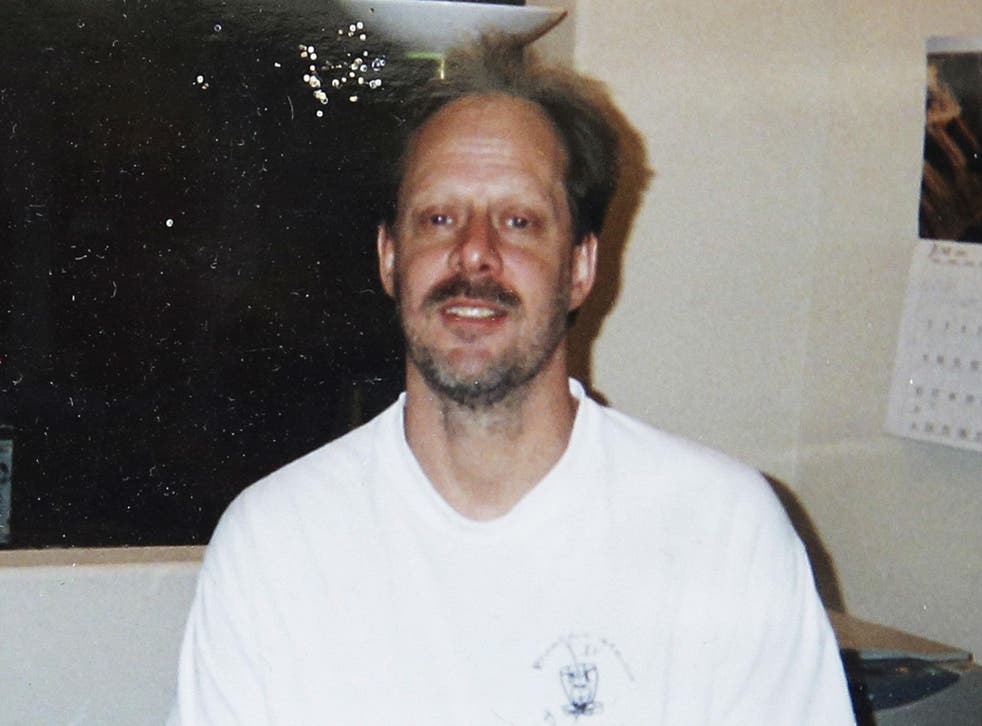 Las Vegas gunman Stephen Paddock led a secret life which has left police struggling to find a motive for the mass shooting by a man they described simply as "disturbed and dangerous".
Hundreds of officers have spent days trying to build a profile of the high-stakes gambler wh, over a period of decades, built up a massive arsenal of weapons before the high-rise massacre.
They said he had "evaluated" every part of the attack which they found "troubling", before he opened fire on revellers at a concert on Sunday, leaving 58 dead and some 500 injured.
But as they pore over his life for clues, they have struggled to get beyond the superficial image of a man who had no known criminal record.
Those closest to him have failed to give police any insight into his mindset– with his girlfriend Marilou Danley calling him a "kind, caring, quiet man".
His brother Eric Paddock also appeared to be of no help to investigators, telling reporters from his home in Florida: "He was a private guy. That's why you can't find out anything about him."
But behind the scenes of his everyday life, Paddock had been stockpiling high-powered weapons - including assault rifles and explosives - before he targeted concert-goers in Las Vegas on Sunday.
He shot hundreds of rounds from his room on the 32nd floor of the Mandalay Bay hotel in the attack described as the worst mass shooting in modern US history.
Clark County Sheriff Joseph Lombardo gave a press briefing to reporters in Las Vegas after police spent days investigating his life.
He said: "We have produced a profile of someone who is disturbed and dangerous.
"What we know is that Stephen Paddock is a man who spent decades acquiring weapons and ammo and living a secret life, much of which will never be fully understood."
He added: "I'm pretty sure he evaluated everything that he did in his actions, which is troubling."
World news in pictures

Show all 50
The Sheriff said he believed Paddock did not work alone, given the arsenal of weapons he had stockpiled. He said: "You have to make an assumption that he had some help at some point."
Officers who stormed his hotel room after the real-estate investor killed himself found 23 guns - including an AR-15 and an AK 47 – and hundreds of military grade bullets.
A further search of his Nevada home turned up 19 more guns, along with the explosive Tannerite - and several thousand rounds of ammunition.
But apart from the hard evidence he left behind of his criminal intentions, those closest to him knew nothing of the attack he planned.
"There's absolutely no sense, no reason he did this," his brother Eric said in an interview outside his home in Orlando. "If you told me an asteroid fell into Earth, it would mean the same to me."
Register for free to continue reading
Registration is a free and easy way to support our truly independent journalism
By registering, you will also enjoy limited access to Premium articles, exclusive newsletters, commenting, and virtual events with our leading journalists
Already have an account? sign in
Join our new commenting forum
Join thought-provoking conversations, follow other Independent readers and see their replies