Republican introduces bill to ban abortion after six weeks at federal level
Most women do not even know they are pregnant after a month and a half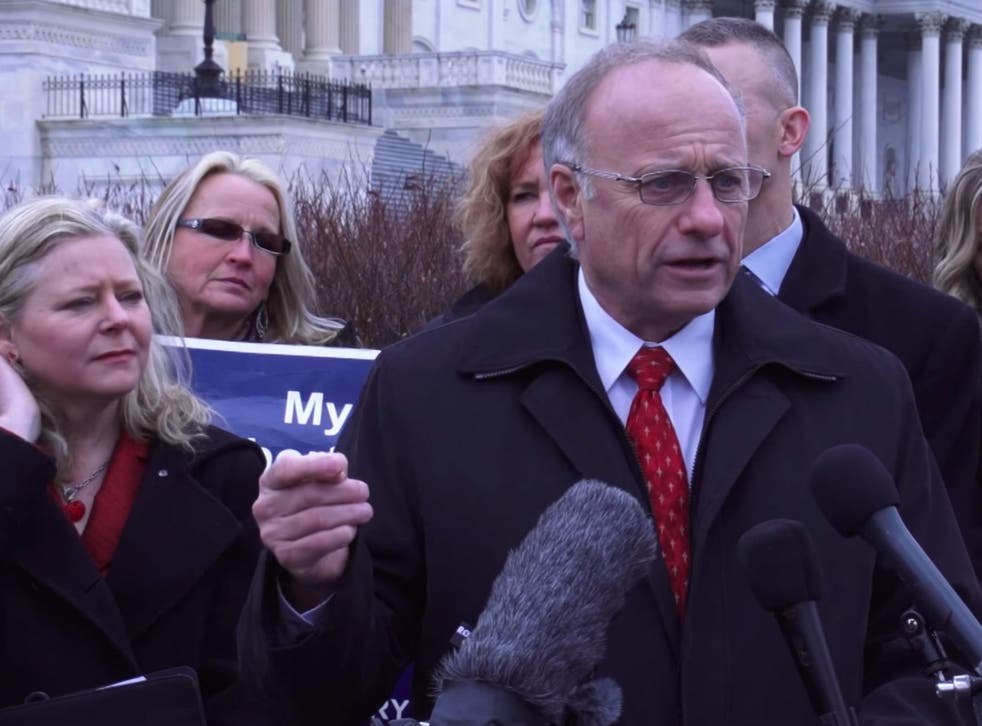 A Republican has introduced a bill to Congress which, if passed into law, would ban abortions after six weeks across the country and be the largest threat to Roe v Wade since the 1970s.
Emboldened in the wake of President Trump's executive order to ban US funding for international organisations that offer abortion counselling, Congressman Steve King of Iowa has introduced a bill that would ban the procedure after just one and a half months.
The so-called heartbeat bill, introduced on 12 January, insists that the procedure should be banned as soon as the baby's heartbeat can be heard.
At a press conference this week, Mr King said the bill would amount to a near total abortion ban as at six weeks many women do not even realise they are pregnant.
"This bill does eliminate a large share of abortions, about 90 per cent," Mr King said during the same week of the 44th anniversary of Roe V Wade, standing beside women anti-abortion campaigners who said they would send heart-shaped valentines to members of Congress.
"By the time we march this thing down to the Supreme Court the faces on the bench will be different," Mr King said. "I'm not sure how different, but I'm hopeful."
Mr Trump is about to appoint a Supreme Court justice to replace late justice Antonin Scalia.
One appointment might not overturn the 1973 law, but a second or third pick for the bench during his administration could push the majority of judges towards a more conservative and pro-life stance.
The Center for Reproductive Rights has deemed the bill "unconstitutional".
It has no exceptions for women who are victims of rape or incest. It has a clause to not punish women who get an abortion after six weeks; instead the bill would seek to punish the abortion provider with up to five years behind bars.
It follows a similar heartbeat bill which was struck down in Ohio by governor John Kasich, who said it had certain provisions that went against the Supreme Court's ruling on abortion in 1973. Mr Kasich favoured a 20-week ban instead.
There have been 238 state-level restrictions imposed on obtaining an abortion since 2010 and 50 last year alone, according to the American Civil Liberties Union.
Both the Ohio heartbeat bill and the one introduced by Mr King were co-authored by anti-LGBT and anti-abortion activist Janet Porter, who wrote the book The Criminalization of Christianity: Read This Book Before It Becomes Illegal!
Hundreds of women died due to illegal and unsafe abortions in the 1960s before it was made legal.
Join our new commenting forum
Join thought-provoking conversations, follow other Independent readers and see their replies