Summer Zervos: Trump's phone records corroborate details of woman who accused him of sexual misconduct
Former Apprentice contestant's lawsuit says Trump damaged her reputation by calling her a "liar" after she accused him of sexual misconduct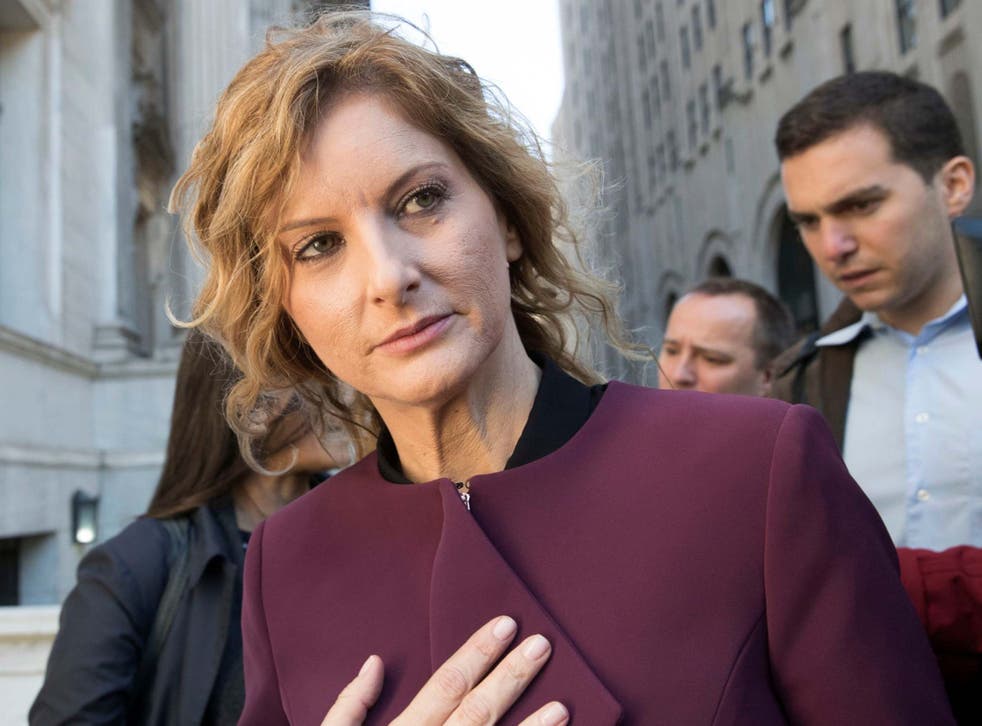 The lawyer for a former contestant on Donald Trump's reality show The Apprentice says phone records show that he placed calls to her client around the time she alleges he sexually assaulted her.
According to the lawsuit, Summer Zervos, a California businesswoman, says that Mr Trump forced himself on her during a lunch in his room at the Beverly Hills Hotel in December, 2007. Ms Zervos also alleges Mr Trump made inappropriate advances during a job interview at his office in New York City.
Though Mr Trump has denied the allegations, his phone records from the time, filed as part of the lawsuit and obtained by the Associated Press, show that he indeed called her on December 21, 2007 when his personal calendar indicated he was staying at the Beverly Hills Hotel. Mr Trump also placed a call to Ms Zervos on December 22, 2007.
Mr Trump's lawyer, Marc Kasowitz, has previously said that Ms Zervos' claims were "not corroborated by any documents".
Mr Trump's lawyers have sought to get Ms Zervos' case dismissed, but in March, a court ruled that lawsuits against a president relating to things outside his official duties can proceed in state courts.
Inside Trump Tower: New York's least desirable luxury property

Show all 13
Ms Zervos came forward before Mr Trump was elected with her allegations, along with several other women. At the time, Mr Trump issued a statement calling the women "liars". A court ruling has prevented Ms Zervos from including other women in her lawsuit.
Her lawsuit says Mr Trump harmed her reputation by calling her a liar.
Mr Trump has been accused of sexual misconduct by 25 women so far.
This week writer E. Jean Carroll, a writer who says that Trump raped in changing room at a Bergdorf Goodman store in the 1990's, filed a defamation lawsuit against the president yesterday.
Register for free to continue reading
Registration is a free and easy way to support our truly independent journalism
By registering, you will also enjoy limited access to Premium articles, exclusive newsletters, commenting, and virtual events with our leading journalists
Already have an account? sign in
Register for free to continue reading
Registration is a free and easy way to support our truly independent journalism
By registering, you will also enjoy limited access to Premium articles, exclusive newsletters, commenting, and virtual events with our leading journalists
Already have an account? sign in
Join our new commenting forum
Join thought-provoking conversations, follow other Independent readers and see their replies