Sunwing Airlines Flight 772 escorted by US fighter jets back to Toronto after passenger 'makes direct threat' against aircraft
Armed officers stormed plane after landing shouting: 'Heads down, hands up'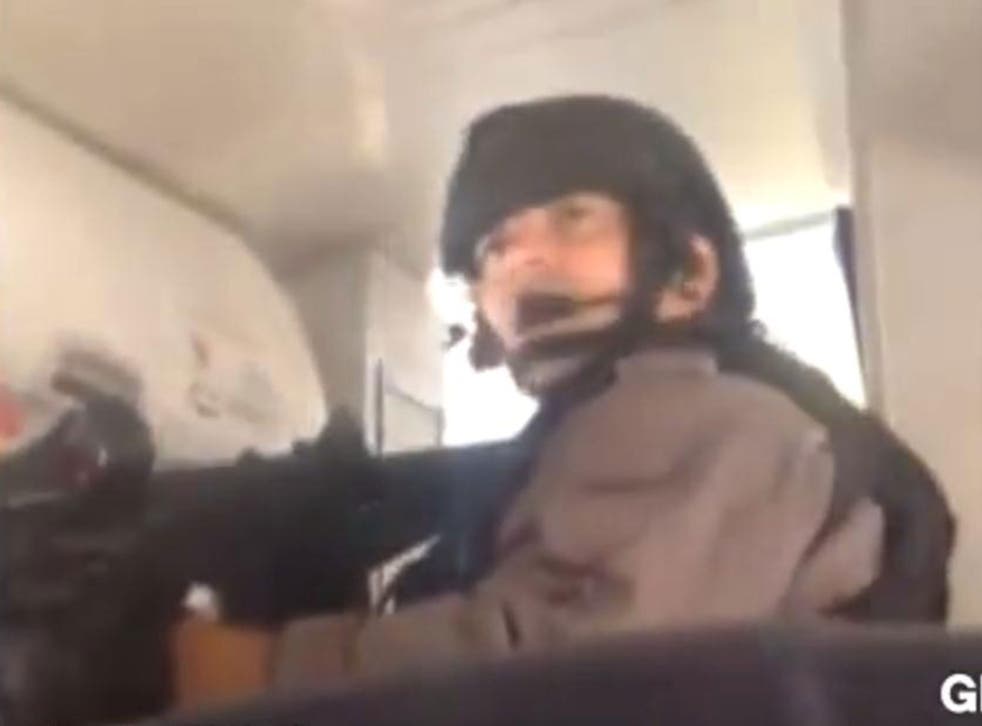 Two US F16 fighter jets were scrambled to escort a Panama City-bound flight from Canada as it turned around back to Toronto on Friday after a man on the plane allegedly made a threat against the aircraft, authorities said.
The Sunwing Flight 772 was just 45 minutes into its journey when a 25-year-old male passenger "made a direct threat against the aircraft," leading the pilot to make an emergency landing, a spokesperson for the Sunwing Airlines said.
A video shot by a passenger showed armed Canadian law enforcement officers shouting "heads down, hands up" as they stormed aboard the aircraft in helmets and tactical gear after it landed back to Toronto.
NORAD Captain Jennifer Stadnyk said the two fighter jets from Ohio flew with the plane out of US airspace as a "precaution." The passenger jet, carrying carrying 183 passengers and six crew, landed safely and no-one was injured.
Phil Thompson, a passenger on board the flight said the man was heard "yelling" and "using a lot of cuss words".
He told Global News: "He said he didn't care what happened to the plane or the people on it and he didn't like Canada and didn't care about Canada."
Fellow passenger Sharon Ramsay, who was travelling with her two children, told CBC News "it was extremely scary" when police stormed the plane. Ms Ramsey said she was crying while the arrest was taking place, adding: "The kids were scared, I was scared."
The man is facing four charges including two mischief charges, uttering threats and endangering the safety of an aircraft.
Register for free to continue reading
Registration is a free and easy way to support our truly independent journalism
By registering, you will also enjoy limited access to Premium articles, exclusive newsletters, commenting, and virtual events with our leading journalists
Already have an account? sign in