Super Bowl LV: NFL to allow 22,000 fans to attend including 7,500 vaccinated health workers
Free tickets will be provided to healthcare workers and tributes to heroes will be paid during broadcast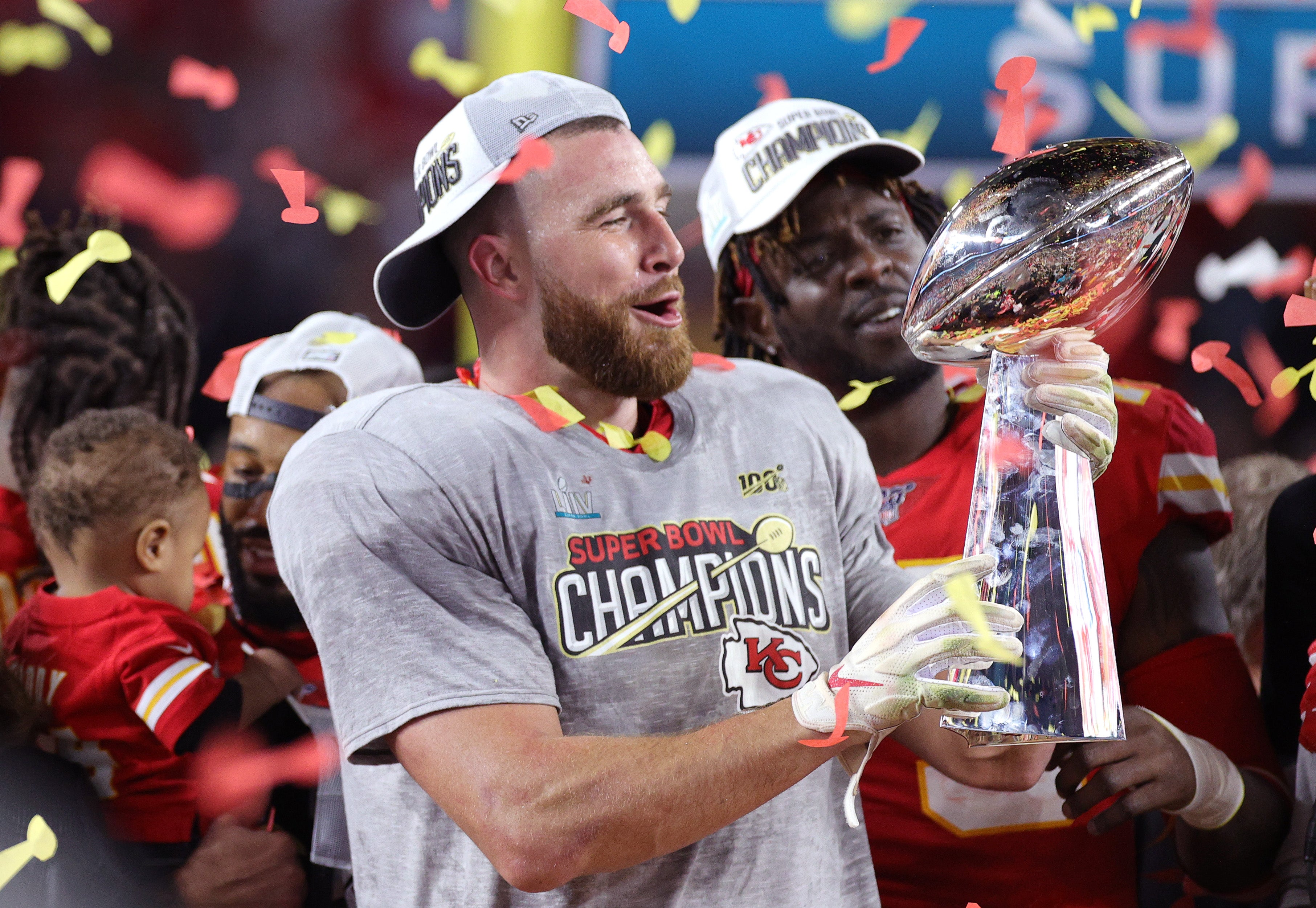 Leer en Español
The National Football League will allow 22,000 fans to attend Super Bowl LV in February, including 7,500 healthcare workers vaccinated against Covid-19.
NFL commissioner Roger Goodell said the decision had been reached "following discussions with public health officials, including the CDC, the Florida Department of Health, and area hospitals and healthcare systems."
Super Bowl LV will take place at the Raymond James Stadium in Tampa, Florida, on 7 February. The stadium has a capacity of 65,890 and so will be one-third full.
The healthcare workers, the majority from the Central Florida area, will be given complimentary tickets. In addition, all 32 NFL clubs will select vaccinated health care workers from their communities to attend.
The NFL will also recognise healthcare heroes of the coronavirus pandemic from around the country throughout the broadcast on CBS, with a variety of special moments both virtually and in the stadium.
"These dedicated healthcare workers continue to put their own lives at risk to serve others, and we owe them our ongoing gratitude," said Mr Goodell. "We hope in a small way that this initiative will inspire our country and recognize these true American heroes.
He added: "This is also an opportunity to promote the importance of vaccination and appropriate health practices, including wearing masks in public settings."
NFL teams had already introduced rigorous Covid-19 protocols, and 1.2 million fans have attended 116 games throughout the season.
Measures implemented included mandatory mask-wearing, social distancing, podded seating, touchless in-stadium protocols at concession stands, restrooms, and security checkpoints, and controlled entry and exit points.
On Sunday the teams that will play in the NFL championship will be decided when the Green Bay Packers host the Tampa Bay Buccaneers in the NFC Championship Game, and the Buffalo Bills visit the defending champion Kansas City Chiefs to decide the AFC championship.
Grammy-nominated artists Eric Church and Jazmine Sullivan will pair up for the first time to sing the National Anthem, and Grammy Award-winner H.E.R. will perform 'America the Beautiful'.
The Weeknd will headline the Pepsi Super Bowl LV Halftime Show.
Super Bowl LIV saw the Kansas City Chiefs defeat the San Francisco 49ers at Hard Rock Stadium in Miami Gardens, Florida on 2 February 2020. Demi Lovato performed the National Anthem, and JLo and Shakira performed the halftime show. Approximately 62,000 fans attended.
Two months after the event, Florida Governor Ron DeSantis said he believed that the Covid-19 virus was circulating in the Miami area at the time of the game. The state was an early hotspot for the virus in the US.
Join our commenting forum
Join thought-provoking conversations, follow other Independent readers and see their replies