Eastern half of Oklahoma is Native American tribal land, Supreme Court rules
Decision overturns a tribe member's rape conviction determined to be outside the jurisdiction of state law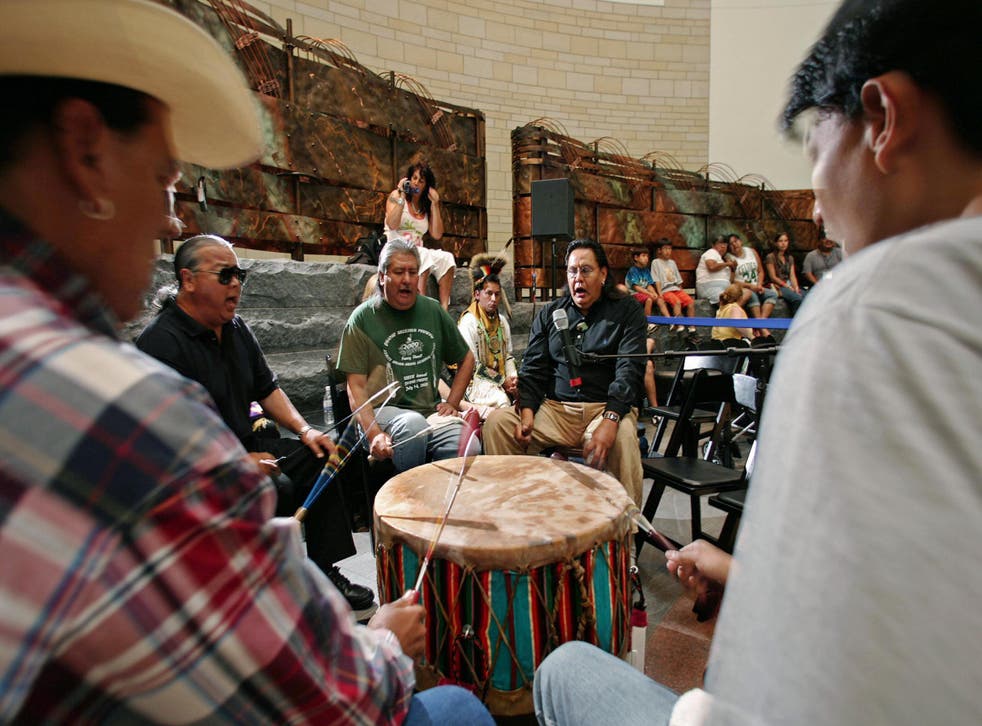 The US Supreme Court has ruled that a major portion of the state of Oklahoma must be considered Native American tribal territory.
The 5-4 decision found that the previously designated "Indian Country" was never diminished or disestablished as a reservation by Congress, meaning criminal cases in the area must be prosecuted by federal authorities under the Major Crimes Act.
The ruling in the case of McGirt vs Oklahoma overturns a 1997 conviction in the rape of an underage girl as the location should have been outside the jurisdiction of state criminal law.
It means that large swathes of eastern Oklahoma are legally considered reservation land, which opens new doubt on previous convictions obtained under state prosecutions and exempts tribal members from some state obligations.
Writing the majority opinion, Justice Neil Gorsuch said the court was well aware of the potential for cost and conflict around jurisdictional boundaries, especially ones that have gone unappreciated for so long.
"But it is unclear why pessimism should rule the day. With the passage of time, Oklahoma and its Tribes have proven they can work successfully as partners," Mr Gorsuch wrote.
Mr Gorsuch was joined in the majority by justices Ruth Bader Ginsburg, Stephen Breyer, Sonia Sotomayor, and Elena Kagan, with Justices Clarence Thomas, Brett Kavanaugh, Samuel Alito and Clarence Thomas dissenting.
The ruling was in favour of 71-year-old Seminole Nation member Jimcy McGirt, who has served more than 20 years in prison for the rape, lewd molestation and forcible sodomy of a four-year-old girl in Wagoner County, land historically claimed by the Muscogee (Creek) Nation.
Under the Major Crimes Act of 1885, only the federal government can prosecute criminal cases by tribe members on reservations.
While the decision voided his life prison sentence, Mr McGirt didn't contest his guilt and he could face a new trial in federal court.
The case hinged on whether Congress eliminated the status of the Creek Nation's Native American reservation when Oklahoma became a state in 1907. The US Congress had established the land as Native American territory in 1866.
Mr Gorsuch wrote in his opinion that the federal government promised the Creek a reservation "in perpetuity".
"Over time, Congress has diminished that reservation. It has sometimes restricted and other times expanded the Tribe's authority. But Congress has never withdrawn the promised reservation," Mr Gorsuch wrote.
"If Congress wishes to withdraw its promises, it must say so. Unlawful acts, performed long enough and with sufficient vigour, are never enough to amend the law."
The ruling could impact the "Five Tribes" in Oklahoma, the Muscogee (Creek), Cherokee, Chickasaw, Choctaw and Seminole. They have been waiting for years on the status of their tribal boundaries and sovereignty in about 19 million acres on the eastern side of the state.
Register for free to continue reading
Registration is a free and easy way to support our truly independent journalism
By registering, you will also enjoy limited access to Premium articles, exclusive newsletters, commenting, and virtual events with our leading journalists
Already have an account? sign in
Register for free to continue reading
Registration is a free and easy way to support our truly independent journalism
By registering, you will also enjoy limited access to Premium articles, exclusive newsletters, commenting, and virtual events with our leading journalists
Already have an account? sign in
Join our new commenting forum
Join thought-provoking conversations, follow other Independent readers and see their replies