Supreme Court overturns black man's 'racially tainted' death sentence after 20 years on death row
Chief Justice John Roberts said the expert witness testimony that said Duane Buck's race presented a future danger was  'patently unconstitutional'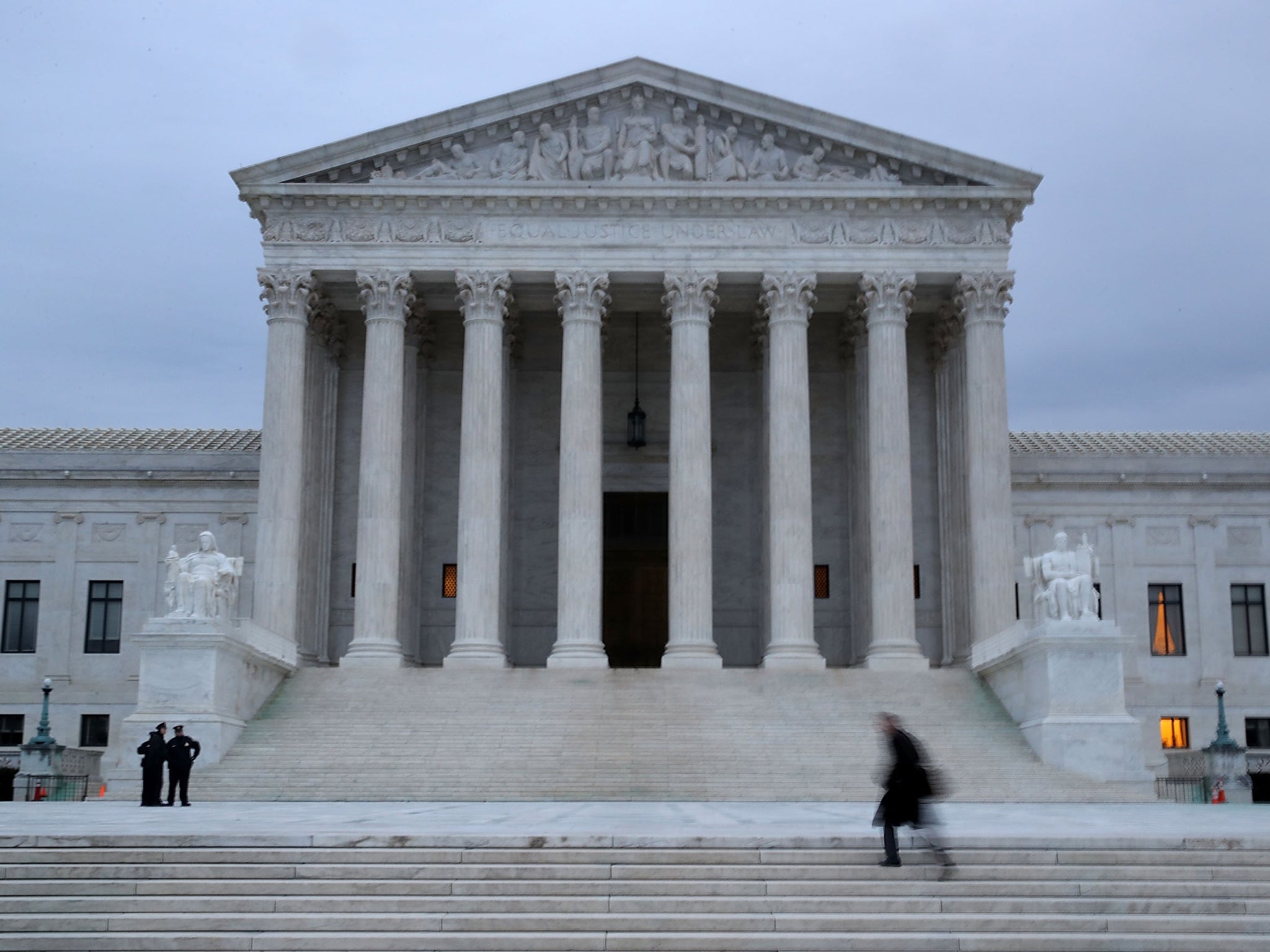 The US Supreme Court overturned the death sentence of a Texas man because of racist expert testimony presented by the defence team.
Duane Buck was sentenced to death after he was convicted more than 20 years ago for shooting two people to death – including his ex-girlfriend. The death sentence hinged on expert witness testimony, called by the defence, wherein a psychologist said Buck posed a future danger to society because he was black.
The court ruled in favour of Duane Buck 6 to 2, ruling that Buck had incompetent trial representation.
The court said that the testimony, "in effect, that the colour of Buck's skin made him more deserving of execution" in the majority opinion written by Chief Justice John Roberts. "It would be patently unconstitutional for a state to argue that a defendant is liable to be a future danger because of his race."
The high court reversed the US Fifth Circuit Court of Appeal's decision that "the introduction of any mention of race" was negligible.
"When a jury hears the expert testimony that expressly makes a defendant's race directly pertinent on the question of life or death," Mr Roberts said in the majority opinion, "the impact of that evidence cannot be measured simply by how much air time it received at trial or how many pages it occupies in the record."
Activists protest the death penalty in Texas
Show all 6
Justices Clarence Thomas and Samuel Alito dissented.
Mr Thomas said that the court's decision "bulldozes procedural obstacles and misapplies settled law to justify it".
Attorneys told the Court in October that, "Such a racially tainted death sentence calls the rule of law itself into question."
Christina Swarns, counsel of record for Buck and litigation director of the NAACP Legal Defence and Educational Fund, celebrated the ruling, saying that the Court "made clear that there is no place for racial bias in the American criminal justice system".
"By acknowledging Mr Buck's trial counsel's injection of racially-biased evidence into the capital sentencing proceedings was unconstitutional," she added, "the Court has reaffirmed the longstanding principle that criminal punishments – particularly the death penalty – cannot be based on immutable characteristics such as race."
Buck shot and killed his ex-girlfriend and a friend in 1995 at their Houston home. According to previous testimony, Buck was "upbeat and laughing". One of the arresting police officers said Buck remarked that the victim "got what she deserved".
But in order for Buck to be eligible for the capital sentence, the jury had to reach a unanimous decision that he would present a future danger if given a life sentence – a point delivered by the defence's own expert witness.
"No competent defence attorney would introduce evidence that his client is liable to be a future danger because of his race," Mr Roberts wrote.
The ruling sets for a new process for Buck to receive a new death sentence, but his attorney says it is unlikely a new jury will deliver such a result.
"Give that Mr Buck has been a model prisoner for over 20 years," said Texas Defender Service attorney Kate Black, "it is highly likely that in a hearing free of racial bias, jurors today would sentence him to life in prison."