Surfer survives crocodile attack after friend fights it off with his bare hands
The man suffered serious injuries after being attacked by the crocodile on the Northern Pacific coast of Costa Rica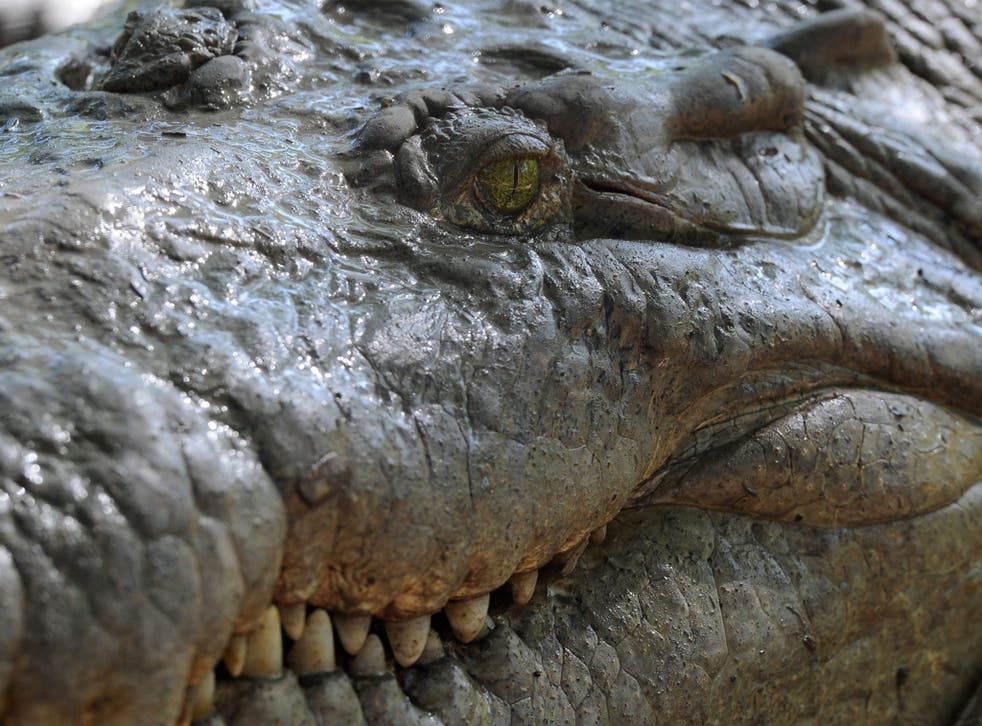 A surfer in Costa Rica has survived a crocodile attack after his friend fought off the reptile with his bare hands.
The two men were crossing a river by a popular tourist beach in Tamarindo when the crocodile struck.
Pat McNulty, a lifeguard in the area, said the victim — a US citizen named locally as 59-year-old John Becker — remained conscious after the attack and was taken to the provincial capital for emergency medical attention.
"He was bitten several times in the leg as well as the head," Mr McNulty told the Associated Press. "They were able to get him free, swim him to safety and then trained lifeguards responded… and we administered first aid and called an ambulance."
The lifeguard declined to give specifics about the man's injuries but confirmed had suffered lower leg trauma.
The victim was said to be in a serious but stable condition following the attack.
"His friend saved his life... and then we the lifeguards helped keep him alive," said Mr McNulty. "It was a very traumatic scene, and all individuals attending him did a tremendous job."
Costa Rican news site The Tico Times reported that the victim has had his right leg amputated and remains in a critical condition. He is also said to have lost large quantities of blood and suffered minor injuries to his face.
Originally from Colorado, US, the surfer has a residence in Tamarindo, which is a popular area for surfers and eco-tourists.
Since the attack, community, wildlife and tourism officials have met to discuss alternative options for relocating crocodiles, as well as ensuring the beach is properly signposted to warn of potential dangers.
Mr McNulty said there had been a "minor incident" a few months ago, when another person was attacked by a smaller crocodile.
In March 2015 a surfer from Montreal was bitten on the foot and in 2013, a 7 ft animal had a close encounter with a Spanish surfer.
"We live in a country where there's large crocodiles and people take for granted that when you go into a river that you're safe," the lifeguard said. "But the fact of the matter is that you need to be aware of your environment. We're in their world."
Register for free to continue reading
Registration is a free and easy way to support our truly independent journalism
By registering, you will also enjoy limited access to Premium articles, exclusive newsletters, commenting, and virtual events with our leading journalists
Already have an account? sign in
Register for free to continue reading
Registration is a free and easy way to support our truly independent journalism
By registering, you will also enjoy limited access to Premium articles, exclusive newsletters, commenting, and virtual events with our leading journalists
Already have an account? sign in
Join our new commenting forum
Join thought-provoking conversations, follow other Independent readers and see their replies