Two US Marines in hospital after suspicious letter sent to military base
It is unclear at this time if there was a substance in the letter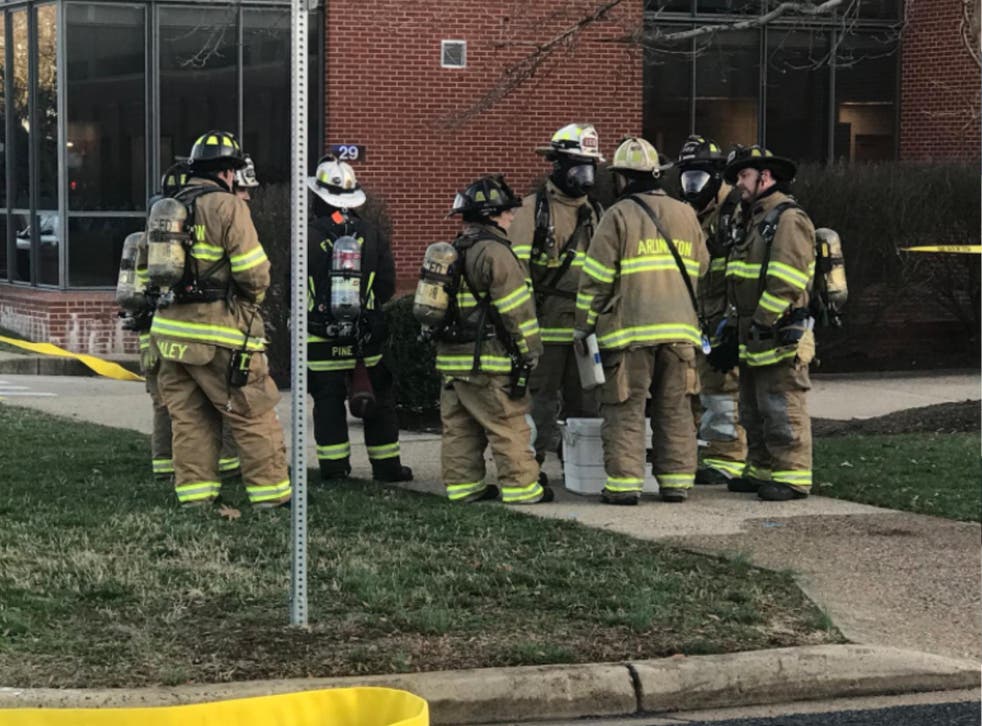 Eleven people are sick and three in hospital after a suspicious letter was sent to a military base just outside Washington DC.
The sick came down with nosebleeds and burning hands after the letter was opened at Joint Base Myer–Henderson Hall in Arlington, Virginia.
A hazardous materials team has been dispatched as the Arlington Fire Department confirmed the three people, at least two of them US Marines, in hospital are in stable condition. Several of the sick, many Marines among them, are being treated on base.
The building has been evacuated and according to tweets from the US Marine Corps, the letter contained an "unknown substance".
"Base officials are coordinating with local [hazardous materials] teams and the FBI," they wrote.
A law enforcement official confirmed to CNN that the letter "contained derogatory, at time unintelligible and ranting language, and was addressed to a commanding officer at the base".
Police are still investigating if or how the sender, who has not been identified publicly, is affiliated with the base and the officer in question. 
According to Specialist Nicholas Hodges who spoke to CNN, a corporal, gunnery sergeant and a colonel were among the sick. However, it is unclear who opened the letter.
Marines and civilians work in the building where the incident occurred. 
Join our new commenting forum
Join thought-provoking conversations, follow other Independent readers and see their replies