Sister of man killed in Chapel Hill 'hate crime' urges Americans to stand up to Islamophobia
'If roles were reversed and an Arab Muslim ... had killed three white American college students, execution-stule, in their home, what would we have called it?' says Dr Suzanne Barakat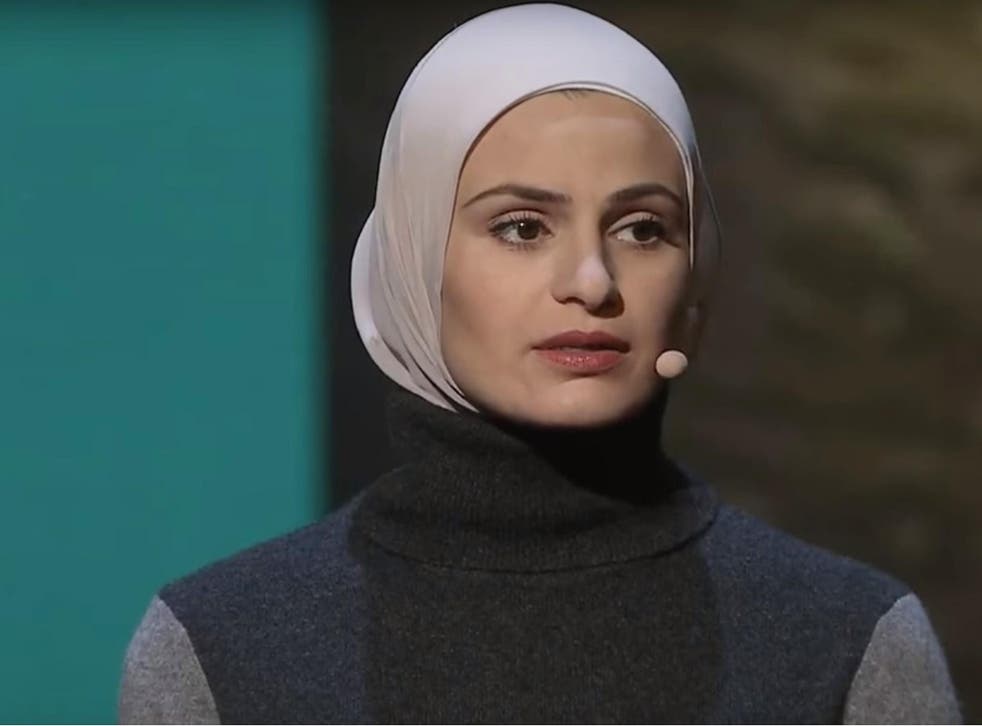 A Muslim woman whose brother was allegedly shot dead by his neighbour in what campaigners labelled a hate crime has urged people to speak out if they encounter Islamophobia and other bigotry.
Suzanne Barakat made the plea in a moving TED talk published by the ideas-sharing group. Her brother Deah, 23, his wife Yusor, 21, and her sister Razan, 19, were murdered in their home in Chapel Hill, North Carolina, last year.
Now Dr Barakat has said she believes "we've all become so numb to the hatred that we couldn't have imagined it turning into fatal violence".
Craig Stephen Hicks has been charged with murdering the trio. An atheist who frequently posted anti-religious messages on social media, he is said to have claimed he acted because of a dispute over parking.
Dr Barakat received the news of the killings while working at a hospital in San Francisco.
"They were murdered by their neighbour because of their faith. Because of a piece of cloth they chose to don on their heads. Because they were visibly Muslim," she said.
"Some of the rage I felt at the time was that if roles were reversed and an Arab Muslim or Muslim-appearing person had killed three white American college students, execution-stule, in their home, what would we have called it? A terrorist attack.
"When white men commit acts of violence in the US they're lone wolves, mentally ill, or driven by a parking dispute."
She described her younger brother as "an American kid in dental school, ready to take on the world" and spoke of how he had told her on his wedding night: "I am who I am because of you."
Donald Trump's most controversial quotes

Show all 14
Dr Barakat added: "These days it feels like Islamophobia is a socially acceptable form of bigotry. We just have to put up with it and smile.
"The nasty stares, the palpable fear when boarding a plane. The random pat-downs at airports that happen 99 per cent of the time.
"It doesn't stop there. We have politicians reaping political and financial gains off our backs.
"Here in the US we have presidential candidates like Donald Trump casually calling to register American Muslims, and ban Muslim immigrants and refugees from entering this country.
"Violence and hatred doesn't just happen in a vacuum.
"The least we can do it call it what it is. The least we can do is talk about it."
Register for free to continue reading
Registration is a free and easy way to support our truly independent journalism
By registering, you will also enjoy limited access to Premium articles, exclusive newsletters, commenting, and virtual events with our leading journalists
Already have an account? sign in
Register for free to continue reading
Registration is a free and easy way to support our truly independent journalism
By registering, you will also enjoy limited access to Premium articles, exclusive newsletters, commenting, and virtual events with our leading journalists
Already have an account? sign in
Join our new commenting forum
Join thought-provoking conversations, follow other Independent readers and see their replies