Black academics criticise English rugby fans singing Swing Low, Sweet Chariot
'It is such a powerful story that I want the whole world to know about it. But apparently not everyone does'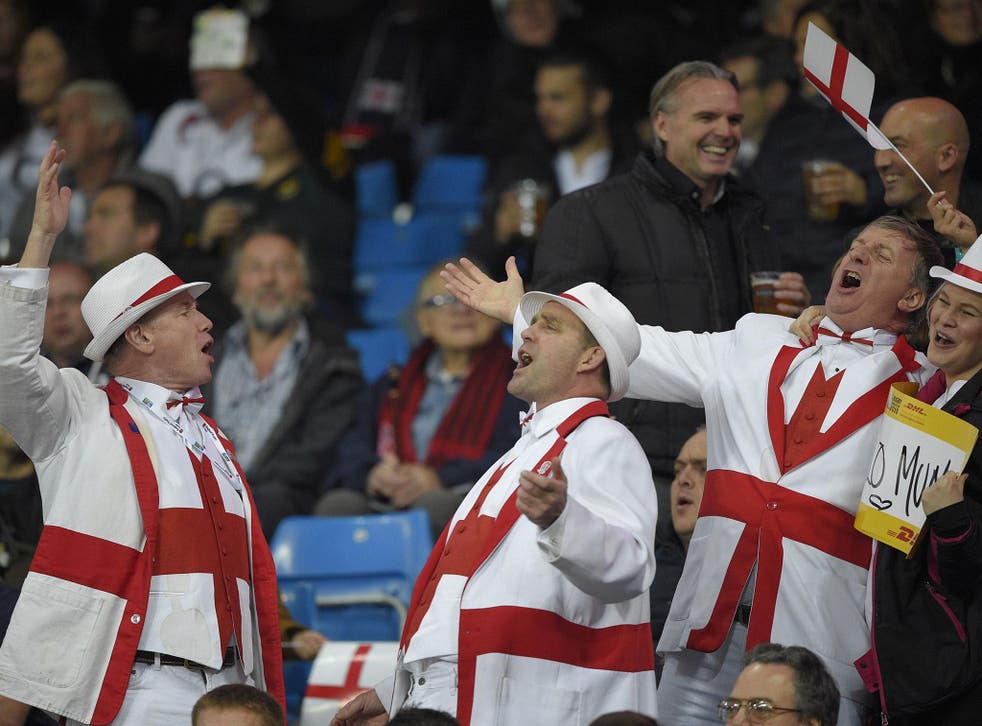 Black American academics have criticised the "unfortunate" use of the Swing Low, Sweet Chariot song by English rugby fans.
The emotive anthem is thought to have first been chanted en masse on 19 March, 1988, as England recorded a memorable comeback victory over Ireland.
Buts its true beginnings are rooted in southern US slavery, with some claiming its lyrics refer to the African Americans fleeing captors via the Underground Railroad.
Several respected university figures this week lamented its "slightly racist" use in the Twickenham stands.
Josephine Wright, a professor of music and black studies at the College of Wooster in Ohio, said the words alluded to despair and suffering.
Prof Wright said she sang it with her family at her mother's burial service in 1989 and branded the use in England "unfortunate".
"Such cross-cultural appropriations of US slave songs betray a total lack of understanding of the historical context in which those songs were created by the American slave," she said, speaking to The New York Times.
Arthur Jones, a music history professor and founder of the Spiritual Project at the University of Denver, said his first reaction to finding out about the English use was "absolute shock" and sadness.
He said: "I feel like the story of American chattel slavery and this incredible cultural tradition, built up within a community of people who were victims and often seen as incapable of standing up for themselves, is such a powerful story that I want the whole world to know about it. But apparently not everyone does."
The University of Michigan's Prof James Cook, who has researched African-American art, said he found such "historical amnesia" troubling.
John Williams, of the Centre for the Sociology of Sport at the University of Leicester in England, said the vast majority of people singing the anthem will not know the origins.
The song is traced furthest back to the writings of Wallis Willis, an enslaved Choctaw freedman in Oklohoma, sometime shortly after 1865.
It enjoyed a resurgence during the 1960s civil rights movement and was performed by Joan Baez at the 1969 Woodstock festival.
In articles published in The Independent in 1991, Rugby Football Union (RFU) former secretary Dudley Wood said "we poor English don't really have the songs to sing", while a reader called the use of the song "slightly racist but in the best possible taste".
Join our new commenting forum
Join thought-provoking conversations, follow other Independent readers and see their replies