Syed Rizwan Farook: Apple ordered to unlock San Bernardino gunman's phone
Farook and his wife killed 14 people and injured 22 others when he and his wife opened fire at social services agency 
Loulla-Mae Eleftheriou-Smith
Wednesday 17 February 2016 09:49 Comments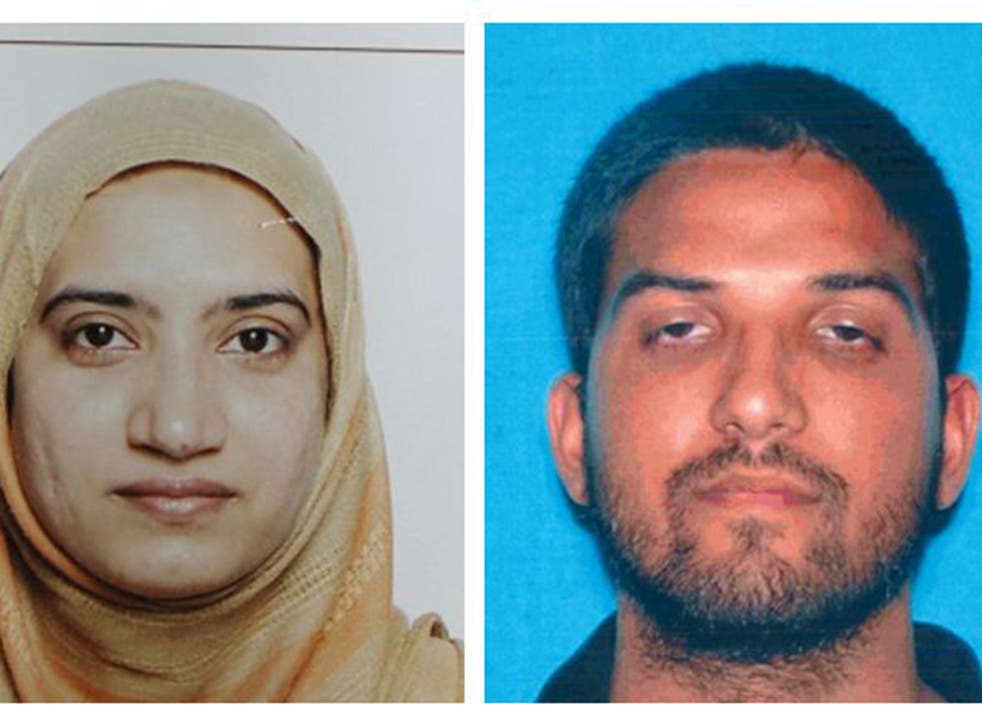 Apple has been ordered by a US court to help FBI investigators unlock the iPhone of one of the San Bernardino shooters and access its data.
The order concerns an iPhone 5C that belonged to Syed Rizwan Farook, the gunman who, together with his wife Tashfeen Malik, killed 14 people and injured 22 when they opened fire on a social services agency in California last year. Farook and Malik were both killed in a shootout with police.
The FBI is treating the shooting as an incident of domestic terrorism and have been investigating Farook and Malik's potential communications with Isis and other militant groups.
Apple has been told the company must provide "reasonable technical assistance" to investigators in their attempts to access the phone's data.
This means disabling the phone's auto-erase function, which kicks in after an incorrect passcode has been entered 10 times consecutively, and helping the FBI to submit passcode guesses rapidly and electronically, as there are 10,000 possible passcode combinations that could have been used by Farook.
The ruling is the latest step in a long-running dispute between tech companies and law enforcement over the limits of encryption. US government officaials have warned that the expanded use of strong encryption is hindering national security and criminal investigations, but technology experts and privacy advocates argue that forcing companies to weaken their encryption would make private data vulnerable to hackers.
In pictures: San Bernardino shooting

Show all 15
After the Edward Snowden revelations in late 2014, Apple, Google and other Silicon Valley tech companies made changes to their encryption settings. This means that not even Apple is able to access the data on Farook's phone, the BBC reports.
The Los Angeles court has given Apple five business days to contest the order if it believes that assisting the FBI in this manner would be "unreasonably burdensome".
Apple's CEO Tim Cook on Tuesday released a "message to our customers," stating that the US government has taken an "unprecedented step which threatens the security of our customers". His lengthy statement argues the need for encryption and says: "We oppose this order, which has implications far beyond the legal case at hand".
Apple has not responded to a request for comment from The Independent.
Additional reporting by Reuters News Agency
Register for free to continue reading
Registration is a free and easy way to support our truly independent journalism
By registering, you will also enjoy limited access to Premium articles, exclusive newsletters, commenting, and virtual events with our leading journalists
Already have an account? sign in
Join our new commenting forum
Join thought-provoking conversations, follow other Independent readers and see their replies