Syria crisis: More signs US involvement in civil war may be greater than first anticipated as Obama looks to boost rebels
Increased support will include sending expert Army personnel
Nikhil Kumar
Saturday 07 September 2013 12:12 Comments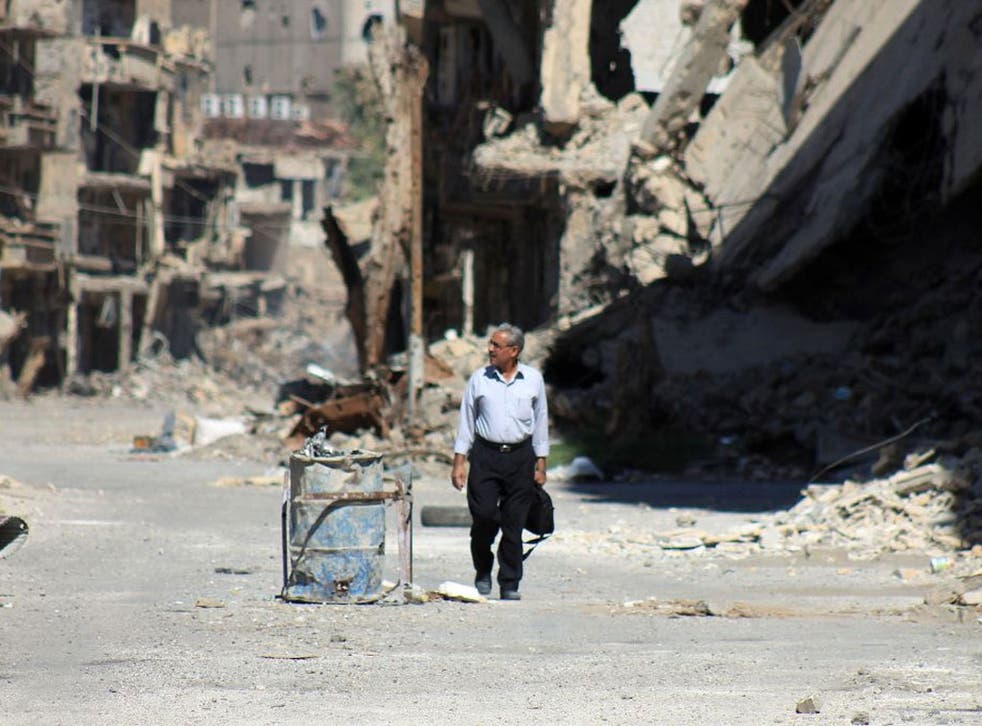 As the Obama administration struggles to convince lawmakers of the case for intervention in Syria, there were signs today that American involvement in the civil war there, if it happens, might be greater in scale than was first anticipated.
US officials are said to be studying a plan to increase support for rebels fighting to remove the Syrian President Bashar al-Assad from power. The new plan would see the military send its own trainers to bolster the capabilities of the rebels, something they have resisted in the past.
The CIA has been training groups of rebels in Jordan. But the involvement of the military could see the number of rebels being trained spiral from dozens to hundreds or even thousands, according to the Associated Press.
The news that the US may offer greater support to the rebels follows a report in the New York Times that President Obama had asked his military commanders to draw up an expanded list of targets following intelligence that the Assad regime was moving its military assets in anticipation of a US strike. That prompted questions for Mr Obama at the G20 summit. When asked whether his administration was in danger of mission creep, the President, who will reiterate his case for action during a televised address on Tuesday, said the report was inaccurate.
The prospect of greater US engagement in training the rebels follows pressure from Republican hawks in Congress who want the administration to do more than just target the Assad regime's chemical weapons capabilities. In the Senate, John McCain pushed for tougher language in the resolution passed by the Foreign Relations Committee, adding a policy statement that the US should use its resources to turn the tide in favour of the rebels.
The Obama administration continued to press Congress to authorise military action in Syria yesterday, with Secretary of State John Kerry publicly warning that the "cost of inaction here are greater than the costs of action," amid signs that the US could be drawn deeper into the conflict than initially suggested.
Mindful of the shadow of the Iraq war, and drawing on his own experience of conflict in Vietnam, Mr Kerry said that "if another Vietnam or another Iraq were on the table in the Situation Room, I wouldn't be sitting at the witness table before Congress advocating for action."
Meanwhile, in a sign of the public opposition to the debate in Washington, Senator McCain, a vocal proponent of action to strengthen the rebels, came face to face with angry constituents at a town hall meeting in Arizona on Thursday. "You don't respect our view! We didn't send you to get war for us, we sent you to stop the war," one man in the audience yelled, according to AZcentral.com.
According to a poll of US public opinion carried out by ABC/ Washington Post, nearly six in 10 Americans oppose unilateral US missile strikes against Syria, and even more oppose arming the Syrian rebels.
Well aware of American public distaste for another military adventure in the Middle East, Mr Kerry used an op-ed in the Huffington Post to reassure the country that the US would carefully limit its involvement in the conflict. "There will be no boots on the ground in Syria," he said. "There will be no open-ended commitment. There will be no assuming responsibility for another country's civil war."
He added: "Our action would be a limited and targeted military action, against military targets in Syria, designed to deter Syria's use of chemical weapons and degrade the Assad regime's capabilities to use or transfer such weapons in the future."
Register for free to continue reading
Registration is a free and easy way to support our truly independent journalism
By registering, you will also enjoy limited access to Premium articles, exclusive newsletters, commenting, and virtual events with our leading journalists
Already have an account? sign in
Register for free to continue reading
Registration is a free and easy way to support our truly independent journalism
By registering, you will also enjoy limited access to Premium articles, exclusive newsletters, commenting, and virtual events with our leading journalists
Already have an account? sign in
Join our new commenting forum
Join thought-provoking conversations, follow other Independent readers and see their replies