Six-year-old Syrian boy with cancer may not receive essential US treatment due to Donald Trump 'Muslim ban'
Mohammad Alkhaled is in urgent need of chemotherapy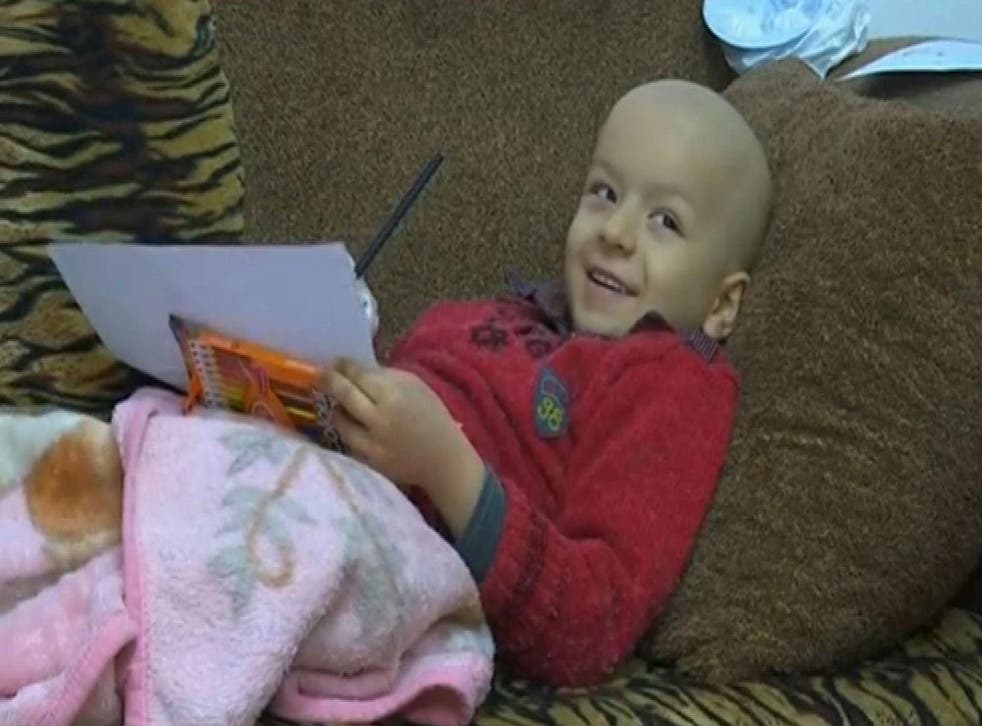 A Syrian boy suffering from bone cancer may not be able to travel to the US and receive treatment, as result of Donald Trump's Muslim travel ban.
Mohammad Alkhaled, a six-year-old Syrian refugee currently living in Jordan, has been diagnosed with Ewing Sarcoma, a type of cancer that forms in bone or else soft tissue.
Jayne Fleming, a New York-based lawyer who works with refugees, told Reuters she was working to get the boy resettled in the United States before the ban was announced last Friday.
Earlier this month, Ms Fleming contacted David Tishler, a paediatric oncologist at Children's Hospital Los Angeles, and asked him to review copies of the youngster's medical records.
Donald Trump 'open to working with Moscow' to fight Isis in Syria
"Where he is they have very little experience treating cancer, they don't have the resources," said Mr Tishler. He said that particular strain of cancer requires a year of intensive chemotherapy in addition to surgery and radiation, which is extremely expensive.
Jihad Alkhaled, the boy's father, made an emotional appeal to Mr Trump, asking him to either lift the ban on people from Syria and six other countries entering the US, or else make an exception for such extreme cases.
"I want to tell Donald Trump that the Syrian people have always been peaceful people," he said.
"The whole world has abandoned the Syrian people. All I care about is my son's treatment. I pray to God that Trump will have mercy on these children."
He added: "If it was me, it would not matter. How long am I going to live anyway? But the children – they matter."
Join our new commenting forum
Join thought-provoking conversations, follow other Independent readers and see their replies