Syrian refugees help victims of Canada wildfires in show of solidarity
'We totally understand what they've feeling because we've passed through the same situation – we lost everything in just one second, maybe not from burning, but it still feels the same'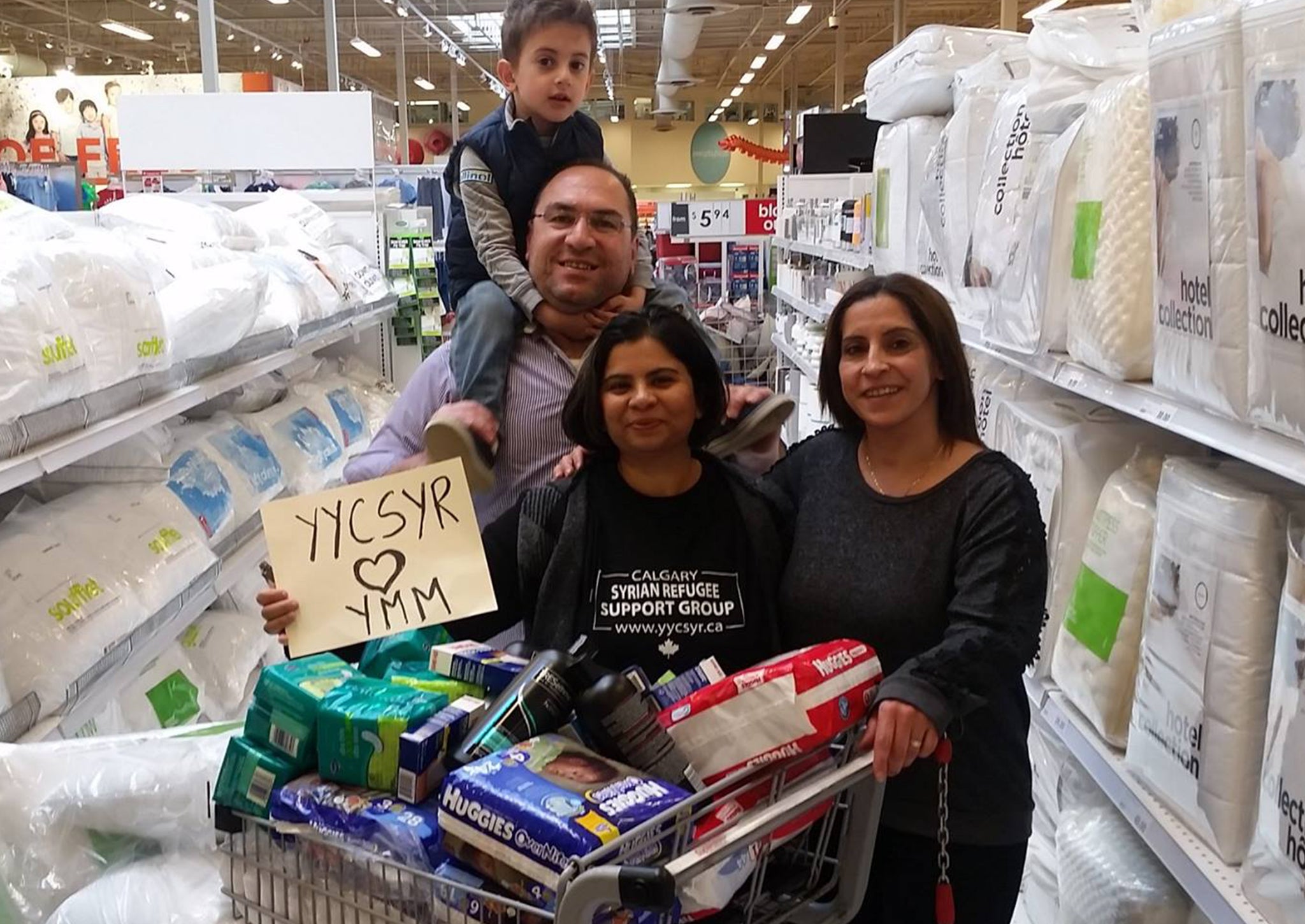 Syrian refugees living in Canada are organising relief efforts to help locals affected by a devastating bush fire.
At least 1,600 homes in Fort McMurray have been destroyed following the fires and thousands of families have fled the area. Refugees who had recently moved from Syria were moved to support the families and established the Syrian Refugee Support Group in response. The refugees are putting together care packages of affected locals including toys and personal hygiene items such as nappies, plasters and sanitary towels.
Rita Khanchat, who joined the efforts along with her family, told Metro News Canada: "We totally understand what they've feeling because we've passed through the same situation- we lost everything in just one second, maybe not from burning, but it still feels the same."
She explained: "My dearest items, everything. You can't replace them, and you will be very sad when you lose these things, even more when you lose your windows and doors. Everything we can do for Canadians we will do. Canadians gave us everything and we will do the same."
She says her son has joined the efforts too and is donating toys to affected children, explaining: "He started collecting his toys and other items for the other kids. He wants them to have them because he remembers too what it was like to lose his own."
Turkey's two million Syrian refugees
Show all 11
Group co-founder Saima Jamal said: "These Syrians understand what it means to lose everything. This is the proudest moment I have felt since helping these refugees resettle. To see them now so moved and so ready with whatever little they have to give back- it's so touching."
Since November 2015, Canada has accepted more than 25,000 Syrian refugees. It has also contributed an estimated 1 billion dollars in aid for humanitarian relief efforts.
Join our commenting forum
Join thought-provoking conversations, follow other Independent readers and see their replies